Showcase: Winter Magic + The Mobile Phone + Flatmates + Hungry + Reflection On Connection + Don't
December's Showcases are introduced by Pen to Printer and Write On! Thoughtful Tuesdays editor, Eithne Cullen.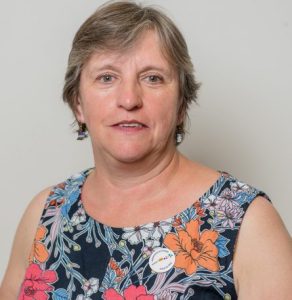 It's not quite New Year yet, so here's my final December Showcase piece. It's been great fun preparing these pages. I've had a chance to share lots of seasonal stories and poems, memories and messages.
I'd like to start today's Showcase with this delightful poem from Pen to Printer, Palak. I think it fits in with the post-Christmas feeling of comfort. It also reminds us that we use the end of December to think of the future and our hopes and dreams.
Winter Magic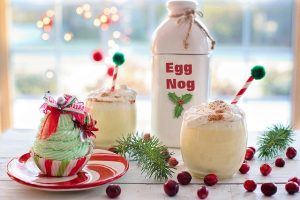 Eggnogs by the cheery fire
as the mellifluous snow falls
lighting up a hidden desire
to dream a new dream
that shall even inspire
the untamed snowmen
to brazenly boldly conspire
with all the mountain walls
to scale the skies higher
© Palak Tewary, 2021
Connect with Palak on: YouTube/ Twitter/ Instagram
*****
This story came as a very timely submission when I was planning this Showcase. It's from a writer who is new to Write On! and I was happy to find it a place on this final page of 2021. It's a lovely story that reminded me a little of A Christmas Carol, as it looks at what life is and what it could have been.
The Mobile Phone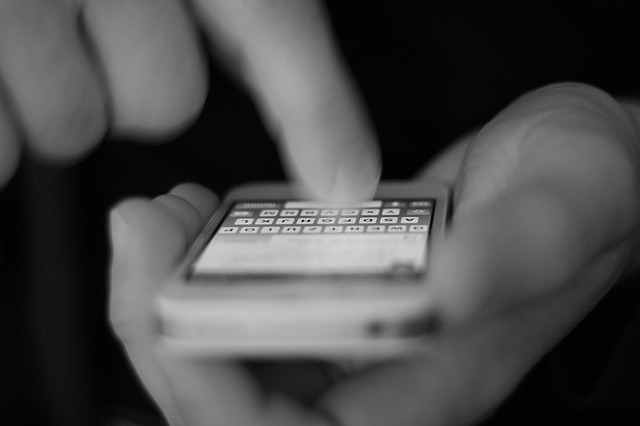 The Danish philosopher, Kierkegaard, once said: "Life can only be understood backwards; but it must be lived forwards."
The old man was contemplating this idea as he made his way slowly down the pathway of his local park. He was thinking of all the things in his life that, with the benefit of hindsight, he would have done differently, when suddenly he inadvertently kicked a small metallic object that lay on the path in front of him.
With some difficulty, for his arthritic hip was playing up that morning, he bent down and picked it up. It was a mobile phone and one of the very newest models, as far as he could judge. He had been having lessons from a young neighbour, so had a good idea as to which button to press to switch it on. "It's probably locked,"he mumbled to himself as he did so. But it was not locked and the screen glowed brightly, even in the winter sunshine. He looked closer and his own name Peregrine came up on the screen.
"Well, that's very peculiar!  How on earth did that happen?" A passer-by turned to look at him. He must have been speaking out loud without realising.
A text appeared. It is not peculiar at all. I am here to help you, and judging by your thoughts before you picked me up…At this point, Perry had to scroll down to read the rest of the message. He was intrigued. You are feeling rather discontent with your present existence and you were wishing that you had done things differently in the past and made different decisions.  I can help you.  I can take you back to those crucial crossroads in life, when, as you now realise, you made the wrong decisions. Be resolute and press start, and your new life will begin.
Smiling to himself, Perry tried to drown out the final chords that began playing in his head when he heard those words:  the ones from a song from Phantom. His thumb hesitated for a fraction of a second over the start button, then he pressed it firmly. After all, what did he have to lose? He had made so many mistakes in life, which had led to his present frugal, lonely lifestyle.
Jane, his wife, had left him when he had lost all his money.  She had been the wrong woman for him, he knew that a year or two after they were married.  He had learned to his cost that a lovely face did not necessarily mean an equally lovely character. He should have married Dorothy, the girl who, he knew, had always loved him.
But suddenly Dorothy was standing before him, her eyes shining and a ring on her finger.  Had his new, magical phone really allowed him to go back to choose again?
Dorothy had been content with his modest but sufficient income and Perry had not felt driven to make risky investments. So, when a friend at his office told him about a sure thing, that would double his initial investment in a matter of months, Perry was able to refuse without giving it a second thought.
The phone, which Perry always carried with him, had glowed with satisfaction and Dorothy did not leave him.  On the contrary, she became ever more devoted to him and their two fine boys with the passing of the years.  Together, they reached a contented sunset of life which could hardly have been better.
Suddenly, Perry found himself walking in the same park * he had left so long ago, without the slightest idea how he had got there. He was old again and walked with a stick, so when his phone unexpectedly rang, he sat down on a nearby park bench to answer it.
This is the first and last time that I will ever speak to you, so listen carefully. I'm afraid your alternative life, which you have enjoyed for what has seemed like nearly 50 years, but in reality was no more than a couple of minutes, has now come to an end. Dorothy, your house, your savings and your two sons have all gone back to their alternative universe.  But look up; you are not quite alone in this one.
He looked and saw a middle-aged woman running towards him with a lovely teenager in tow.  "Dad, I'm so pleased we found you. We've been searching for you for years, ever since Mum died, full of regrets and bitterness. I'd practically given up the search, when I received a mysterious message on my phone telling me that if I still wanted to see you, I should find you in this park where you walk every day. Yes, I'm your daughter, Chloe, and this is your granddaughter. Come home with us, Dad, and we'll try to make up for all the time we've missed out on."
The phone glowed and then the screen went blank. It had done its job.
© Jo Renton, 2021                                                                                     
*****
It's amazing what people can produce when they are given a short time to write, or a word limit to write to. In November, I was involved in a Pen to Print workshop, which was a conversation with writer Tony Ballantyne, who set up an activity for us. The task was to write a quick conversation between characters who have different personality traits. Here's my piece I wrote in ten minutes. I was rather pleased with it and include it here, even though it's not a winter or Christmas story.
Flatmates
"I couldn't be bothered to spend the time you spend on your hair and nails. I think you're basically very vain."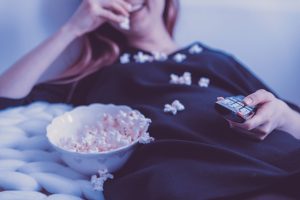 Lucy looked up from the couch as Jessica finished her make-up and gave herself a contented pout in the mirror. She grabbed the remote.
Bake Off would be starting soon and she'd enjoy the competition, savour the cakes in her imagination and never have to leave the sofa.
"Pass me a packet of crisps when you go back in the kitchen," she called.
Jessica was ignoring her at this very moment. Pleased with her make-up and hair, she was switching her camera onto selfies mode and taking the photo, the photo that would define how great she looked right now. It was, in fact, her 15th photo of the day.
"Crisps, please…"
"Get them yourself. I'm off out."
"Oh, go on, you're going that way anyway, and look – Noel and Matt are already in the tent!"
"OK, whatever."
Jessica passed the back of the sofa as she headed for the door. A packet of crisps landed on Lucy's head and she smiled, winked and said, "Thanks!"
© Eithne Cullen, 2021
*****
Writer Maire Buonocore was also at that workshop and produced this piece in response to the prompt. She has crafted a piece that shows two very different responses to the situation she describes. There are some intriguing questions raised about who is actually speaking, but the outcome is very clear for the speaker who is hungry…
Hungry!
Hungry again and now the Elders are mustering, lip-licking and belly-gurgling, for food. They always come when they're hungry.
I grab my chainsaw. It's the only way. I get good dollars for the tallest trees. These grow in the middle of the cluster.
Then there's the complainers. They come in groups dressed in khaki, like soldiers. I know what they'll say: "Where are you going with that saw?"  "You can't cut that tree, it's 200 years old." "What about the planet? What about the atmosphere? What about the climate?"
Well. There are enough trees around. Just look!  Miles and miles of them.
After that, the pleading: "Please, reconsider." "There must be another way."
The chainsaw roars into life. It, too, is hungry. Its gnashing teeth scrunch into the trunk, spitting bark, then it whines rhythmically as it devours the massive, meaty trunk.
I'll get good money for this tree. I can feed the family for a month, maybe more.
Gro-a-n! Cr-u-nch!  Cr-e-a-k!  The tree cries as it falls.
Yes. Today we will eat.
© Maire Buonocore, 2021
*****
We've had a lot to put up with and deal with since we first heard the word Covid. Here's another poem to help us see the end of the year through. In it, Ray Miles reflects on our journey and highlights the positives we can share.
Reflection On Connection
In these dark days when COVID is rife,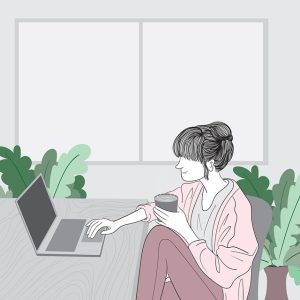 It gives you a chance to look at your life;
To muse, to ponder, maybe even reflect
On times when we could freely connect
With those we love. Oh, how we miss
The warmth of contact, a hug, a kiss.
The smile of greeting, now hidden with mask,
The smallest of things. Now we must ask
"How are you really?" and look for the clues,
The signs that alert us, or friends we'll lose
Forever. Show real affection;
Try and make that strong connection.
Demonstrate that they really matter,
Listen well to the mindless chatter.
Friendship is above all things,
It warms the heart, it gives us wings.
The love, the bond between true friends
Is timeless; no, it never ends.
So, when once more we all can meet,
Our lives will be again complete.
We'll look into each other's eyes
And know that we have won the prize.
And looking back, and on reflection,
We'll see that we still have connection.
© Ray Miles, 2021
*****
There are plenty of things we could say about putting this year behind us because of the difficulties we have had to face, and I hope you are planning a peaceful end to 2021.
For many people, there have been some very sad and negative moments, while for others, there has been a chance to do things we'd had to put off at the height of the pandemic. I'm thinking positive thoughts about the weddings that went ahead even after being cancelled more than once, the family who could visit after being away for so long, the babies who arrived to brighten our lives, the friends who have been able to travel to see family in far-off places and revisit their favourite holiday destinations put off since 2020, and many more happy occasions.
It's traditional now to think of resolutions for 2022. I'm going to share a poem submitted by the leader of the LBBD Council: Cllr Darren Rodwell. Instead of telling us what to do, it's a helpful list of things we can avoid to make the world a better place.
Don't
Don't hide behind the bureaucrats
Don't hide behind your office
Don't hide behind your ancestry
Don't hide behind your money or wealth
Don't put profit before people
Don't put guns before life
Don't put children in cages
Don't lie to your people
Don't be a misogynist
Don't be a sexual predator
Don't be bigoted or racist
Don't be the president of America
© Darren Rodwell, 2021
Thanks to Darren and all our contributors for this lovely selection of writing. Anyone can submit to pentoprint.org. Maybe it could be a resolution for you to start writing in 2022?
It just leaves me to wish you a Happy New Year and share these little Irish Blessings with you all:
In the New Year, may your right hand always be stretched out in friendship, but never in want.
May luck be your friend in whatever you do and may trouble be always a stranger to you.
May your pockets be heavy and your heart be light. May good luck pursue you each morning and night?
May your troubles be less and your blessings be more, and nothing but happiness come through your door.
Eithne.
*****
If you'd like to see your writing appear in the Write On! Showcase, please submit your short stories, poetry or novel extracts to: pentoprint.org/get-involved/submit-to-write-on/
You can read more fiction, poetry, interviews and author advice in the latest issue of Write On!  Issue 10 of Write On! is available now. You can see it here.