Thoughtful Tuesdays: If Music Be The Food Of Love
By Eithne Cullen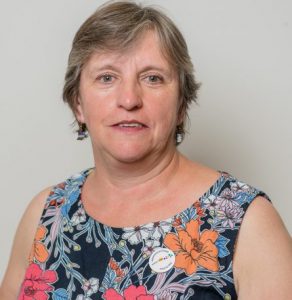 Our theme If music be the food of love… draws on a very well-known quotation from a Shakespeare play. It's the famous opening line from Shakespeare's comedy Twelfth Night and, like many Shakespeare quotations which have come into our everyday language, not everyone knows the meaning of the lines.
The play opens with the Duke, Orsino, lovesick, but his love is unrequited. The object of his affections is Countess Olivia. However, Olivia is in mourning and will not receive any advances from suitors. So he calls for more music, hoping that an excess of music might cure his broken heart; in the same way that eating too much food might dampen someone's appetite.
Music plays an important part in Shakespeare's plays and is often used to add to the plot. Maybe he did believe music was 'the food of love.' Here's the whole speech. It has a lot of references to music in it, like the dying fall and pitch which lead to the fantastical.
DUKE ORSINO:
If music be the food of love, play on;
Give me excess of it, that, surfeiting,
The appetite may sicken, and so die.
That strain again! it had a dying fall:
O, it came o'er my ear like the sweet sound,
That breathes upon a bank of violets,
Stealing and giving odour! Enough; no more:
'Tis not so sweet now as it was before.
O spirit of love! how quick and fresh art thou,
That, notwithstanding thy capacity
Receiveth as the sea, nought enters there,
Of what validity and pitch soe'er,
But falls into abatement and low price,
Even in a minute: so full of shapes is fancy
That it alone is high fantastical.
*****
There is so much to say about music and its contribution to our lives. It plays such a strong part in our culture and adds richness to all kinds of experiences, whether it's music to calm, enlighten or excite. Some of the pieces below are from people who have a close relationship with music. Many have felt the absence of music in their lives during lockdown, while others have used lockdown to be even more creative than they usually are.
First, I'd like to look at the way music can cheer and lift our moods. This morning, I opened my Facebook page, to find someone had shared this. I'm passing it on – it made me smile and lifted my heart. It's the Russian Red Army Choir performing Tom Jones' Sex Bomb!
*****
Matt Tate makes his music electronically. He explains to us what this kind of music is and what it means to him:
"I listen to ambient music in many situations: going to sleep, doing paperwork, housework, work-work, driving, etc. Ambient music is about subtlety; changes in melody, rhythm or texture, allowing us to zone out from – and focus on – the task in hand. I find the ability to have music in the background you can pay attention to, hugely useful. This is harder to achieve with more traditional forms of music that can demand too much of our attention.
I produce my own ambient music as well – an easy way to lose track of an afternoon! Tweaking textures and timbres, nudging rhythms this way and that until they sit right. Sometimes they never do."
I think Matt's words are too modest. I've been listening to his latest recordings and have loved them and the calm they bring. Have a listen for yourselves:
*****
Justice Ruth Bader Ginsburg was a very influential and important figure in American law. She was the second woman to serve on the U.S. Supreme Court and the first Jewish woman to do so. She received attention in American popular culture for her passionate dissents in numerous cases, widely seen as reflecting liberal views of the law. She was playfully and notably dubbed "The Notorious R.B.G." by a law student, a reference to the late Brooklyn-born rapper The Notorious B.I.G., and she later embraced the nickname. Since her death, there have been many tributes to her career and lots of quotations from her being shared on social media and I particularly like this one, which fits in with our theme:
 "Music is the one time when my head isn't filled with briefs and opinions. All that is put on a shelf, and I just… enjoy."
*****
Maire Buonocore usually plays with an orchestra and has missed it during lockdown. She was delighted when it started up again recently and shares her experience with us in this piece.
Second Fiddle
I play the second violin in the WHS orchestra, a local amateur ensemble comprising 25 like-minded people, eager to delight in the playing of chamber music. The lockdown hit us swiftly, as it did all assemblies; here today, not tomorrow. For six months, the violin lay silent beside the music. I had no inclination to open it nor to practise. No deadline, no pressure.
Lockdown time created its own warp. Weeks drifted into months. Days became longer. The swiftness of life's pace, slower. There was time to knit, bake and even to complete the enormous jigsaw.
An email arrived saying we could meet again in September. What a shock! Did I want to give up my easy evenings? Did I want to be out in the dark again? Would I be able to play anything?
We arrived nervously, all wearing masks. Chairs were measured 2 metres apart. Hands, pens, doorknobs; everything had to be sanitised. A risk assessment was to be signed by all. The conductor said we would play the Mozart (his 29th). Everyone focussed through steamy glasses and everyone played as never before. The music was vibrant, hearts were beating and the energy was electric.
Afterwards, all eyes were sparkling with delight. We were renewed. We chattered as though we had never been away. We were grateful to the Chair and the Committee for their tireless efforts in recreating our Orchestra bubble.
Second fiddle? No! Second Violin.
© Maire Buonocore, 2020
*****
I hope the orchestra can continue as we head towards a tighter set of controls going into winter.
Random Man is a songwriter, musician and performer. He can often be found busking or performing at 'open mic' events in east and northeast London (we saw him at The Library – which is a pub, not a library – in Upper Street, a good open mic night, indeed).
He has shared two songs with us. The first is Pokerbillies (a song penned by his alter-ego David Cullen) which was recorded in a park in Tainan, South Taiwan, 2018. Beats were provided by Mani from Mr.Ten and you can watch it on YouTube here: Pokerbillies by Random Man
The second is a cover of the classic song, Tonight You Belong To Me, written by David Lee and Rose Billy and featured in the film, The Jerk, which he sings with Nadia Filippi:
*****
Earlier in the summer, I shared some music from 'Sing Song Club.' This group of singers and musicians have been making music and recording songs through lockdown. The clever people at 'Sing Song Club' use their talents to compile the pieces into some lovely recordings, which re-create the ensemble playing and enjoying their music together. Check out their YouTube channel for more videos, including a cover of The Beatles' Lady Madonna. Here is their version of Country Roads:
Look closely you may spot me, or even hear my lovely singing voice.
*****
We interviewed Alan Hillsden, one of the bassists of 'The Lockdown Cover Band', who describes another musical venture which has taken off in lockdown:
Who are 'The Lockdown Cover Band'?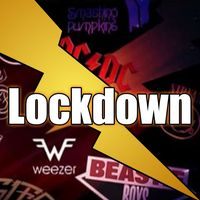 We are a large group of around 15 people (and a dog), who mostly knew each other from our old bands from the local rock scenes up to 20 years ago, right up to some of our present-day cover bands. We are based mainly around Romford, as well as Dagenham, with other friends north of London and even in Guernsey. Most of us used to arrange jam sessions going back 20 years and had started these again a few years ago, so this was our way of adapting to these strange times.
How did it come about? And how has it grown since its inception?
It all started with head producer and drummer Lewis Gale saying: "Fancy doing a cover? See what happens?"
We had a few people off work and others looking for a laugh. Within a week, we had a rough mix, started shooting a video and it sounded good enough, so that very soon we were onto the next track, mainly choosing classic rock songs at first.
The first finished song, Freebird (by Lynyrd Skynyrd), got a very positive response, which spurred us on. Within a month, we were working on Lewis's YouTube channel and watched the views grow and grow, especially when we started making videos – starting with the typical split-screen vids before upping the ante a bit more. We have now uploaded over 20 songs, including 11 music videos, all within six months. Unthinkable from back when we remember videos costing tens and thousands of pounds to make!
How do you make a song?
It varies with each song, but it usually starts with picking which version of the song to use as the backing track, then each of us using that as our cue, recording on our home software, or even just on our phones, with what we have to hand. Lockdown, of course, makes things a little harder. We then send all the tracks to Lewis or the next producer, and they layer everything and produce the song using software such as Reaper.
Music videos vary, but again someone is chosen to direct/edit the video, we shoot our takes and the director edits it all together. We now have three or four people able to produce the song or make the video. We've learnt so much in six months about producing and editing.
We are becoming much more adventurous with our videos, going as far as bits of acting, stories, even special effects, costumes, makeshift sets and make-up! Our partners and children are also involved. This makes for a fun process and we then hope for a more fun video for all who watch, especially our kids, who tell us to grow up!
What's next?
As lockdown goes on, we will probably continue in some way. There are five videos currently in production and we're helping each other out with our own bands and solo projects. If nothing else, it's got us feeling creative again. Life's short, but as long as it's fun, we will keep going! We were hoping to jam IRL (as the kids say) soon but, of course, we must stay safe, so it's likely we'll keep this going online.
If anyone wants to join in we always welcome new members. Let's try and have some fun and have something to show for our time in lockdown. Here is our cover of Adam & The Ants' Ant Music, featuring Jack Sparrow Essex:
Connect with 'The Lockdown Cover Band' on Facebook: https://www.facebook.com/lockdowncoverband/ and YouTube:  https://www.youtube.com/channel/UCz54RoK23FTOWs1-A9r5cUg
*****
And finally, we're getting excited about our forthcoming print edition. You'll be able to get hold of a copy from the 28th October.
Don't forget to keep submitting your writing. We'll be looking at new themes for in our Extra pages. For example, we'll be writing about the changing seasons and the traditions they bring in our 'Fall Into Fall' theme, as well as exploring our fascination with the supernatural as Halloween approaches.
Our First Line Generator Competition Is Now Open. The best two 'first lines' submitted will win a copy of The Organised Writer, by Antony Johnstone.
There is so much to say about music and its contribution to our lives. It plays such a strong part in our culture and adds richness to all kinds of experiences, whether it's music to calm, enlighten or excite.