Thoughtful Tuesdays: Mind Your Language
By Eithne Cullen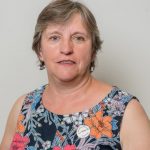 Welcome to my Thoughtful Tuesday page for May.
The theme for our current editions of Write On! Extra is 'Mind Your Language: Words And How We Use Them,' which is a perfect theme for a magazine for and about writers. It's especially relevant to my Thoughtful Tuesday's page, as I'm often able to share pieces with you which are poetry, prose, memoir, non-fiction, and even some experimental forms.
This month's page is certainly a mix of styles and forms and, especially, messages. Words help us see the world in so many ways: either in the real sense of the phrase, or in its more creative meaning, that words help us shape and create the world we live in.
*****
The first piece speaks for itself. I recently connected with John Blake, who shares his story with us. I was so pleased to hear his account of his involvement with the talking newspaper and was happy to visit their recording and even take part myself.
Print To Recording
Little did I realise that a request in September 1988 from the Personnel Officer at what is now Barking And Dagenham College, to consider volunteering for the Barking And Dagenham Talking Newspaper For The Blind, would lead to over 30 years of rewarding experience!
The founder of the BDTN was Annemarie Bishop, a business studies lecturer at the college, who heard about another talking newspaper from a relative. She enlisted the help of Trevor Lockwood, the college's Methodist chaplain, a blind colleague, and other members of staff, to get the project off the ground.
The first TN in the country was started in 1968 by Ronald Sturt, a lecturer at the College Of Librarianship, Wales, after he saw one in operation while on a study trip to Vasteras in Sweden. Annemarie enlisted the help of Sturt to set up the charity and it was financed by regular contributions from staff.
These pioneers recognised that while radio and TV provided visually impaired people (VIPs) with national and regional news, they had no way of accessing local news unless someone read the paper to them.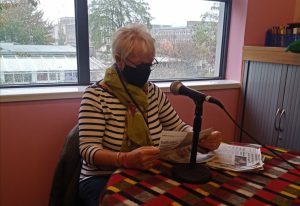 The first edition of the Barking And Dagenham Talking Newspaper was recorded in October 1976 onto audiotapes. We continued with tape until 2015, when we secured a lottery grant and finally took the plunge to enter the digital age and switch to using USB sticks and more sophisticated recording and duplicating equipment. As most of the volunteers are senior citizens, it was a huge step for us to take! We feared we would lose some listeners, but our volunteers visited every VIP and showed them how to use the new boom boxes and USBs, and only two people decided to leave us.
Our next big step was in September 1999 when we launched The Beacon, our magazine, which is recorded every six weeks. The BDTN is also available on the web via the Wireless For The Blind charity.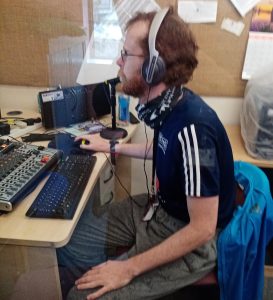 We now produce the TN itself every Wednesday at the William Bellamy Children's Centre in Frizlands Lane when The Barking And Dagenham Post is recorded by six regular teams of volunteers in rotation, duplicated, and posted free of charge to our VIPs. The service itself is also free ; we receive a small regular income from the Barking And Dagenham Lottery, but rely on donations and our own fundraising.
Today, we have about 90 VIPs on our books and we work very closely with the local sensory team, from whom we now get most of our referrals.
For more information email: bdtn@hotmail.co.uk or telephone: 020 8597 7210.
© John Blake, 2022 
*****
Jo Renton has shared stories with us in the past and I'm happy to include this piece on the page today. It uses words to raise some interesting questions and uses powerful descriptions of a fantastical scenario.
Stars, Sewers, And Roses                     
I was wading through a Victorian sewer, knee-deep in roses. You couldn't make that one up if you tried! My job as a sanitary inspector sometimes led me into novel situations, and this was definitely one of them. I could actually see enough to be able to appreciate these interesting but thorny flowers without my head-torch, as a neglected manhole far above was open, allowing a shaft of sunlight to stream through the aperture.
Adjusting my wellies and my glasses, I took another look. Yes, the profusion of fragrant blooms was still there. My overindulgence the previous evening regarding strong South African wine was evidently not responsible after all.
I then thought, 'Why indeed should roses not grow in sewers?' After all, sewers provided the perfect growing conditions for strong, healthy plants, with an inexhaustible supply of good-quality manure; providing, of course, there was  enough light. And that was the crucial factor.
I was beginning to forget why I was here in the first place, and what exactly I was supposed to be inspecting. I picked a fragrant blossom, removed my nose clip, which is essential for working down here, and held the petals reverently close to my face. As I sucked the pink-purple fragrance deeply into my lungs, a perfect scent of fields, sunshine, and flowers wafted over me and everything around me seemed to change.
Suddenly. I was actually in that sunlit field. I realised, as I looked down at my grey short trousers and scuffed knees, that I was a boy once more, but it didn't seem strange at all. In fact, it felt wonderful. I felt free: free to run in the sunshine, pick stalks of wheat and even scrump an apple or two from the tree. I had long forgotten what it felt like to be so happy and carefree that I could burst.
Some time later, as I lay, tired in the long, warm grass, I watched the great orb of the sun slip below the horizon with a sense of wonder; the intensity of which I had never felt before. I felt at one with all of nature. It was a magical moment. In the distance, I saw a huge murmuration of starlings wheeling in the sky and heard the rustlings and twitterings of the birds in the tree above me settling down for the night.
The stars shone with a brilliance I had never seen before, as Venus, the evening star, faded to make way for the great summer constellations Taurus, Leo and Pisces.
Why had I never noticed that the stars were so beautiful? Time no longer existed for me, as I seemed to take wings and fly towards Sirius, the brightest star in the sky. I was no longer an earthbound being. And that is all I can tell you. You just would not understand anything else, even if I tried to explain..
Some time later, I found the 51-year-old version of myself hovering over an immobile shape half-propped up in the sewer. Realising that I had not returned, the authorities  sent out a search party to look for me. I took quite a bit of finding it seems, but then, with alarming speed and urgency, everything swung into action. My almost non-existent pulse was felt, my chest was pummelled and an emergency stretcher was unfolded as quickly as circumstances would allow.
Gradually, the brilliant stars seemed to fade, and I stopped hovering. It was only then that I became aware of the pain caused by a deep scratch on my hand–the one I had used to pluck one of those beautiful roses, which were now nowhere to be seen.
'"ou've had a narrow escape, mate." The tallest of the rescuers spoke in short breaths, for the stretcher was heavy and difficult to carry. '"f we hadn't found you when we did, you wouldn't have lasted for much longer. And how did you get that scratch? Your whole arm has swelled up like a balloon!"
At this point, I found it easier to faint than to answer their question. They wouldn't have believed me, anyway. The next thing I knew, I was in a hospital bed on an antibiotic drip, with my arm in a sling. I was back.
Even now, years later, I find myself wondering wistfully about where my wondrous journey through the stars would have taken me. And yes, I'm still a fan of South African wine.
© Jo Renton, 2022 
*****
Artist Afsana Elanko created this fabulous image in response to Jo's story, introducing thus – The art piece "Stars and roses" to go with Jo's writing. I wanted movement and a lively sky. Thanks for sharing this, you really achieved the movement and liveliness you were after. It's a brilliant image for this story.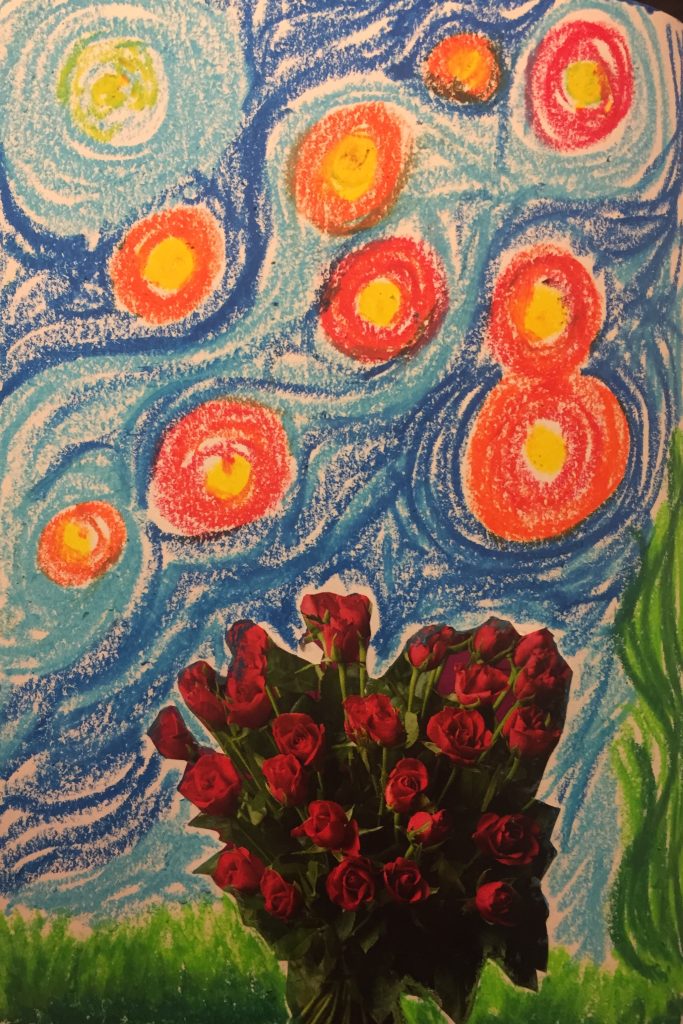 *****
In this next piece, which came as a submission to Pen to Print (pentoprint.org), the writer uses words to encourage the reader to reflect on the situations we find ourselves in and the ways we need to evaluate the successes we achieve. One line that stands out for me is: We fail to see that small progress is still progress, but there are plenty of other messages to pick up on.
Success Is Not Linear
Take a deep breath,
Get out of your head,
And focus on the air.
Your lungs expand, contract, and release.
You are exactly where you need to be.
As long as there is oxygen in your body,
There is still the possibility of what you can accomplish today,
And who you can become tomorrow.
Social media represents only fragments of life. And worst of all, we tend to compare ourselves to a moment in another person's life. Learn to focus on your path and celebrate the progress.
It can make things vain. We see the results. But what we don't see are the works behind the scenes. How they got there.
If it took days, months, weeks, or years.
We draw out a ruler measuring how far we've come and look over the fence and see how others have gone further.
It seems like we are still.
Like we are stuck.
Static like an inanimate object,
Everything seems to evolve except you,
As the sun and moon rotate around the earth,
Crossing another day off the calendar and things still look the same.
We fail to see that small progress is still progress.
Those small droplets of effort can fill a pail of water over time. The little actions can build a community over time. It moves a cause forward over time.
The days where you feel like giving up,
The rejections,
The betrayals,
The losses,
The sleepless nights,
When your eyes are heavy with tears,
Having to show up even when you are grieving,
Having to show up when someone cancelled on you last minute.
And progress can look messy. Because every next level requires a different you.
Moments of peace coexisting with chaos. It can be your mind spinning around in a circle.
It can be your head at the crossroads of who you were and who you want to become.
It can be getting off the wagon and redefining yourself. It could mean growing pains. It could mean things taking longer than expected.
Perhaps school made us this way. So conscious of getting a grade, we are conditioned to think there is only one way to do things. But we are all on our own unique time. We are still figuring things out, failing, experiencing setbacks, tears, taking a break, anxiety, depression, periods of loneliness, and dealing with personal trauma.
We are humans and our imperfections will come up over time.
As the year is drawing to a close,
Take a moment to applaud taking care of yourself – To the best of your ability.
Take a moment to tap yourself on the back of still believing in your dream.
Take a moment to be grateful for the relationships and support system.
Be thankful for health.
Be thankful for having a reason to be part of the living.
Be thankful for wisdom.
Be thankful for the lessons.
Keep your heads up. This is just the beginning.
It doesn't matter where you are now; all that matters is where you are going.
© Kimberly Ihekwoaba, 2022
You can connect with Kimberley by email: kihekwoaba@gmail.com or follow her blog: kihek.com.
*****
Finally, I'm sharing two poems by Akshitha Ramalingam, in which she uses language in an interesting way, including some unusual images, challenging us to look closely at the meaning.
Survivor
Quack quack you ugly ducking,
Mocked yet another web feet;
Fit for nothing; exclaims,
The fit of the fittest fatso;
Drink everything that I piddle you broken mermaid,
For I'm the queen of the devoid fins;
To embitter you, I'm waved – Sneaker,
All that are waved isn't the strongest – Air;
Winners may have tasted failure,
But, it's the survivor's daily meal;
To be a winner, you need a competitor,
To be a survivor, just you, is all that you need;
A dependent winner is incomparable,
To an independent survivor;
Winners are created
But, Survivors are born!
© Akshitha Ramalingam, 2022
Amethyst Love
The wind winked,
As the blue blushed,
Deep down the crater,
Beneath the pristine water,
Harder the out,
Tender the in,
Was born the purple of her!
Then began the purple history;
She breathed purple,
She loved purple,
She laughed purple,
She lived purple,
That purple she,
Is the Amethyst me!
© Akshitha Ramalingam, 2022
*****
I hope you have enjoyed these pieces, are inspired to submit to Pentoprint.org, and remember to mind your language, too!
Eithne
*****
Read our latest issue of Write On! Magazine here.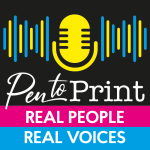 You can hear great new ideas, creative work and writing tips on Write On! Audio. Find us on all major podcast platforms, including Apple and Google Podcasts and Spotify. Type Pen to Print into your browser and look for our logo or find us on Anchor FM.
Words help us see the world in so many ways, either in the most real sense of the phrase or in its more creative meaning: words help us shape and create the world we live in.