Thoughtful Tuesdays: Moving Sideways
by Eithne Cullen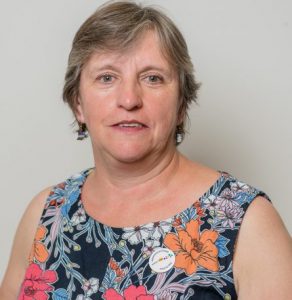 I think we're coming to a place where we can see the end of the worst of lockdown. We're watching other countries with interest to see how they are treating the virus and what impact easing lockdown measures will have. Here at Write On! we're thinking about the changes we'll take with us as we slip, sideways, out of the rigorous regime we've been under.
Gunjan Das has written this piece about what will happen when lockdown ends, the ways we will be thinking and how cautious we will need to be.
This unsolicited pandemic has succeeded in keeping us locked indoors for a long time. Many of us are desperate and counting down the days before lockdown is lifted; when things should hopefully get back to normal, pre-COVID-19 days, regaining our precious freedom to meet up with friends, family and do everything we used to do. But will life really go back to normal? Initially, this prospect excited me. However, I'm  aware this needs to happen in a controlled way (we could have a second wave otherwise), so now I'm worried we're not putting our safety first.
This has been a very difficult time. Over the last few months, we've all been forced to change our routines, habits and lifestyle. I know many of us are coping with mood swings, depression, stress and relationship problems – not only between partners, but also friends, parents and children, siblings and colleagues. It's hard to be in control of all our emotions and it really isn't easy to cope with the harsh restrictions we have been under. We need to always remember to appreciate what we have in life, and understand that, although life and everything we're familiar with has been put on hold, most of us, at least, are healthy and doing our bit to fight this deadly virus.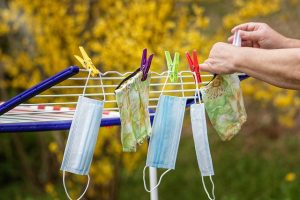 Once lockdown ends, what does this mean? Are we going to have full freedom when this happens? Will it be safe to go back to normal? And, if it does, will everything go back to the 'old normal' life we used to have? Will we be able to travel the world? Meet our friends? See family members, no matter where they are? In this 'new normal' will we be able to do everything we used to? The jury's still out. However, a number of the current restrictions will have to be maintained for our own safety; not forever, but for some time. So, yes, we will have to queue outside stores, maintain social distancing, practice good hygiene and possibly make other substantial sacrifices too. Despite all this, we need to appreciate and enjoy everything we currently have and do in life because no one knows what the future holds!
So, rather than resembling our 'old normal', I think it's safe to term these times we're coming into as 'cautious normal'.
*****
I've been thinking about our relationship with the planet, the environment and the natural world that surrounds us. We've all enjoyed walks in nature, hearing birds, seeing squirrels (have you ever seen so many in Epping Forest?). I was hopeful that everyone would feel the same as me, but have been dismayed by the pictures of surgical masks washing up on beaches. I was appalled by the story of reckless behaviour with people jumping off the arch at Lulworth Cove, one of our loveliest beauty spots, causing injury to themselves and putting a strain on the emergency services, who have enough to do at this time.
The amount of litter I see in the open spaces near my home is upsetting, to say the least, and came almost as soon as social distance easing began, coinciding with the opening of many fast food outlets for takeaway.
On a positive note, Heather Goodman has been making some wonderful observations about scenes in nature during lockdown; she lives close to a cemetery and has written this piece about something she witnessed. I love the way she captures the stillness of the day, and how it contrasts with the activity of the mowers.
Scene From A Cemetery
by Heather Goodman, June 2020
The rattling machine approaches along the tarmac path. I hear it creaking
in the distance, reminding me of the little diggers when they advance
slowly and jerkily towards the site of the next grave.
This one appears at last, pushed by someone who talks to an invisible
other. They are discussing the job. He fiddles with the rusty contraption,
seems uncertain. His companion offers opinion: toing and froing, levers
shifted. They seem to give up, but suddenly the little machine bursts into
life, its engine coughing and roaring unevenly.
Its boss begins to manoeuvre it on the lumpy grass, where all week I have
been watching a clump of swaying yellow flowers. He begins to thrust
and tug the mower. It has a life of its own: pulling to one side and
another, bucking and bouncing over the grass.
I fear for the flowers. I hope so much that there is a policy which means
they will be spared. Back and forth he goes. His direction appears random
as the tall grass keels over and lies prostrate, lifeless on the bank.
The yellow flowers stand proud: surviving. I wonder what is in his mind,
the cutter. Is he admiring them, regretfully leaving them to the last? Or
ignorant of their significance as food for the insects, succour to the
environment?
Then they are gone. Mown down on to a dried up patch of scattered stalks
and stems, as if their brightness was never there.
*****
Although many schools are opening their doors to some year groups, the pressure of homeschooling continues for parents. On my local neighbourhood group's posts, I was struck by a parent appealing for people to let her have any books for a 9-12-year-old they had finished with. She  couldn't keep up with her child's reading and, without libraries to browse in, was becoming frustrated. Another friend asked for recommendations for an older reader in a WhatsApp group chat and was given dozens. I just hope she can source the books for her son.
I know libraries are promoting lending through their online resources, but it's not the same as wandering among the shelves, is it? I also heard that large bookshops are opening to allow browsing before they officially open.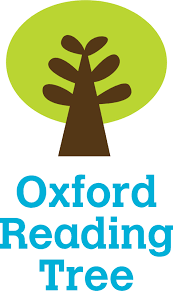 One of our own Pen to Printers who is homeschooling, was pleased to tell us about schemes such as Oxford Reading Tree to encourage families to read at home. Their website announcement reads: "Our free eBook library has been helping children develop their reading skills at home for years. For a limited period, while so many schools are closed, we are temporarily adding hundreds more eBooks to the library, so your child has more to read."
Grandparents are Zooming to read bedtime stories to their grandchildren and sharing books, a chapter at a time, with emerging readers. It must be a joy to them all.
My friend Oona says: "The wheelie bin is the new public bar." This could also translate to: "The new trendy coffee place."
She's right. If you stand by someone's gate, catching up, look to see how the wheelie bin is at a good height for resting your elbows, as though on a bar or counter, so you can have your chat with ease.
We've had a couple of such chats while out walking. One topic came up, as I chatted to an old school friend, about a mutual friend who's in lockdown with someone she's recently become involved with. We mused that it would be make or break for their relationship. Relationships are so important to us and we have no idea what will happen to them when we come out from lockdown.
This gave me an idea for a story: it's called The AA van. Here's the opening…
 They stood side by side at the window and looked at the car in the car park outside.
 "I wonder if it will start?" He said, not really expecting an answer.
 She hoped it wouldn't but didn't like to say.
 They stayed quiet for a while.
 "I think lots of people had to get the AA out; they said something on the radio about it."
She remembered the radio, wishing it was on to break the silence and clear the atmosphere that had suddenly grown between them.
 "I'll try." He said it without conviction.
 She watched him all the time through the window. He checked the bodywork, wiped a twig from the windscreen and kicked the tyres. She held her breath as he opened the driver side door and sat inside the car. The key turned silently in the ignition; she opened the window wider to confirm the lack of sound. She breathed a sigh of relief. He would have to stay a little longer, at least.
He came back in looking serious. He seemed quiet.
She tried to suppress a smile. "I'll make some tea while you call the AA."
He fiddled with his phone.
She pointed at the sandwiches she'd made for the journey. "Shall I put them back in the fridge?"
He nodded. He was already pressing the keys on his phone, to call for rescue.
Rescue. Her eyes filled with tears, but she turned before they had a chance to fall.  Heading into the kitchen, she was glad to have him for another hour or two, but sorry he'd be leaving.
The Artist Support Pledge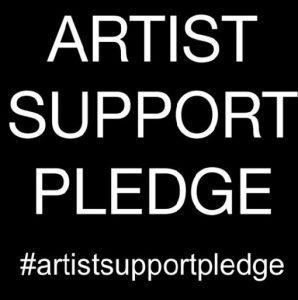 The coronavirus pandemic and the economic slowdown have caused many problems for people who work in the arts. We all know theatres are struggling to be sure they can stay open after lockdown. When we watch streamed theatre, we're reminded to add financial support to our good wishes and thoughts.
Working artists are struggling to earn a living from selling their work. The #ArtistSupportPledge, is a movement which has emerged to help artists support one another. It's an online marketplace set up by Sussex-based artist Matthew Burrows. His idea was to create an support system for artists whose sales have been affected in this strange time.
It works like this: Artists post pictures of their art for sale, costing £200 or less, with the hashtag #artistsupportpledge. For every five sales an artist makes (or for every thousand pounds in sales), they then pledge to purchase a work from a fellow artist, continuing the flow of sales. It's a kind of 'paying it forward' in action.
Since the very first post on March 17th, the initiative has grown and has been growing on a global scale from El Salvador, to America, Germany, New Zealand, Italy and Australia.
There have been more than over 9000 pledges and several millions of pounds worth of sales have been made.
It might be worth your while searching the hashtag to see how you can add your support to the art community and brighten your lockdown/home office with an original piece of art.
And finally…
We've been thinking about the current issues of prejudice in the worrying scenes we've witnessed all over the world. At Pen to Print, we celebrate the diversity of our area and our writers and contributors. So, next week, we'll be showcasing writers from different backgrounds and ethnicities. Our daily pages will be sharing stories that open eyes and minds; an acknowledgement of the movement for change that is spilling onto streets across the world. If you have something you'd like to send in, do get in touch at pentoprint.org.
Here at Write On! we're thinking about the changes we'll take with us as we slip, sideways, out of the rigorous regime we've been under.