Thoughtful Tuesdays: Share A Story
By Eithne Cullen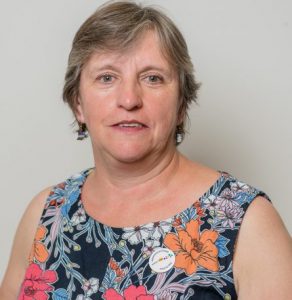 'Everyone has a story to tell' is at the very heart of Pen to Print's work. We invite people to make stories and tell stories and give voice to so many storytellers through Write On! magazine.
May is National Share A Story Month, created to celebrate storytelling and how powerful it can be. So my page today gives a little flavour of the stories people have shared with me and the way they tell them.
The first piece is by Evangeline Vincent-Davis, who has sent me poetry in the past, often exploring some very deep themes. However, inspired by the Flash Fiction I featured back in February, she's written a flash piece herself. I don't need to introduce it; the sentiment and feeling it creates will quickly become clear.
Missing My Friend  
At the gate! He waits patiently.
Whining and barking, he bounces around,
With woolly, waggly tail. shadowing the moving gate
Up! Up! He jumps, his paws resting on my open palms
Yapping and whimpering for attention, he leads me to our bench
Hugging with the old familiar cuddle
I gently stroke his head of fluffy hair
He relaxes happily!
Almost a year gone! Missing my unconditional love!
Now he rumbles rolls and howls! "Time to come home!"
How I've missed my devoted companion, "The Spice of my life!"
Our special bond unbroken,
Will our relaxing moments return?
© Evangeline Vincent-Davis, 2021
*****
Ali Piper is keeping the tradition of storytelling alive in the stories she tells children through rhyme. I think you'll agree this story appeals to all of us, not just the younger generation. She's been recording and posting stories on YouTube during the lockdown. They are fun to share with little ones, who always seem to enjoy the rhymes. This one's about a gnome…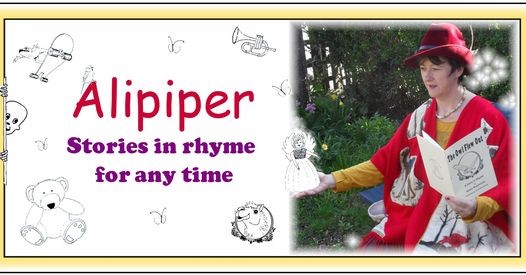 You can watch the story here: https://www.facebook.com/watch/?v=779267789665758
*****
The next two poems are special because they were the winners of the Michael Feld competition for young writers. The competition is held in memory of Michael Feld, who owned a jeweller's shop in Barking and did much to promote the prosperity of the town. He was a great supporter of libraries until his death in 2007 and was keen to encourage young people in all aspects of education. The 2020 competition was opened up to pupils attending schools outside of Barking and Dagenham.
The winners in the two categories are sisters who attend Debden Park High School. Congratulations to the two poets, Molly and Ella. I'm proud to be publishing their poems here.
Molly's poem is a down-to-earth look at how our lives have changed because of Covid.
COVID 19
Coronavirus is strange
We have to change
A couple of months ago
Two meters wasn't the flow
Schools have shut
And everyone is doing their cut
Before we all went to assembly halls
Now we are all on zoom calls
Friends aren't there
But they still care
We all need hope
Then we all can cope
Everything is returning to normal
We don't need to be formal
Wear your mask use the gel
Make sure to keep well
© Molly Anne Sorrell, 2021
Ella writes about a very serious theme, the Holocaust; her words evoking the horrific event and the fear it brought with it.
The Holocaust
Fear drags us down,
The truth cuts deep,
Reality is shifting,
The holocaust is near.
Families torn apart,
Hearts ache and bleed,
Not knowing when this nightmare will end,
The holocaust is here.
Did we choose this?
Is it our fault?
So many questions when
The holocaust is here.
The testing,
The guns,
The man, the fears, for
The holocaust is here.
The deaths,
The pain,
The one alone we all blame,
The holocaust is here.
The torment,
For reasons we cannot help,
Punished for our genetics, and how our Mothers birthed us,
The holocaust is what we fear.
© Ella Marie Sorrell, 2021 
Pen to Print writer and artist, Iesha Denize, has shared an image that fits Ella's poem very effectively. Called Rejection, it's intended to accompany the poem of the same name, published below, and comes from her artist journal workbook, Rakaya, available on Iesha's website on 28th May.

Rejection
Often we pray for that
Which does not serve us well
Hindsight is blindsight
To desire
We have to bury the pain
Re-review the terrain
Begin walking again
We have to bury the breathless anger
Subdue the dizzy angst
Dissolve the judgement
Of another
And find the gold
In the chest tightening punch
Which left us wounded
And wandering
We have to feel our way through
The fabric of our frustration
And stand
Inside of ourselves
To see the crossroads
Of hope and fear
And decide
Whether to go on or go back
Often the corner
Obscures the potential
Turn it!
© Iesha Denize, 2021
You can connect with Iesha on Instagram: @Iesha.Denize
*****
Finally, I hope you managed to get your own stories and poems in for the Pen to Print competitions which closed at the end of April. If you didn't and you'd like to see your work in print, do continue sending it to Pentoprint.org and you may see it in the magazine, telling your story to our readers.
Keep telling stories!
Eithne.
*****
'Everyone has a story to tell' is at the very heart of Pen to print's work. We invite people to make stories and tell stories and give voice to so many storytellers through Write On! magazine.