Thursday Connectors: Black History Month
By Farzana Hakim

Hi, all. It's Farzana, your host of Thursday Connectors, with this month's specially chosen pieces from some super writers.
I'll be connecting with Helen and Abiola from the Diverse Book Awards, who tell us about their organisation and discuss why diversity and representation is so important in literacy and the publication industry. And, as it's Black History Month, I felt my page was the perfect platform to promote such an organisation. I'll also be sharing an extract from a book by Annabelle Steele, which was sent in by The Diverse Book Awards especially for my readers.
Finally, I connect with Vic Howard. His article about one of his fond memories kickstarts my two-month special theme looking at our memories and how they can be the perfect prompt for fiction.
But first, a big shout-out to The Diverse Book Awards 2023 in celebrating Black History Month. Co-founders, award-winning author Abiola Bello and prize-winning publicist Helen Lewis, www.thediversebookawards.co.uk tell us more:
Hi, Helen. Hi, Abiola. Let's connect:
Origins
Helen: We were working together in the Southbank Centre in November 2019, clueless as to how much the world was about to change in just a few months and Abiola had been looking for awards for diverse books when our bright idea came about. She told me about it that day and I loved it straight away. We agreed it had to be UK-based to celebrate the amazing talent we have in this country.
Abiola: I was trying to think of a clever awards name and Helen said, "Why not keep it simple and call it The Diverse Book Awards?" That was four years ago and the Awards have grown into something way bigger than we ever could have imagined. There was a lovely feeling around it, almost from the get-go. There are many book awards but very few that are just for diversity and we believe diversity is something to celebrate.
Abiola: What is the definition of diversity? We're asked so many times, we have put a definition on our website. In the context of publishing, the Diverse Book Awards' definition of diversity is a book that contains characters not typically or widely represented. Everyone deserves to see themselves represented. It's about a range of characters that are not from the same walks of life. This can be diversity in class, race, gender identity, sexuality, disability, background and other forms of identity.
The Importance Of Promoting Diversity In Literature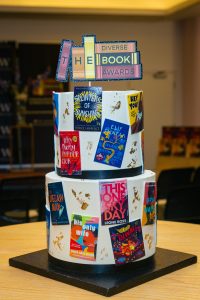 Abiola: There is a lot of talk and very little long-term, consistent, strategic action when it comes to representation, equality, diversity and inclusion in publishing. We started the awards by shining the spotlight on amazing, diverse and inclusive books in the categories of Kids, YA and Adult Fiction in 2020. Now, in 2023, we've added Picture Books, plus the Readers' Choice Awards and the Malorie Blackman Impact Award. We have decided to expand our reach to Ireland too, because we read some fantastic diverse books from Irish authors which we believe deserve to be highlighted. Diversity in literature is imperative. Everyone, from children to adults, deserve to see themselves in the books they read.
​Black History Month
Helen: We're so proud that our first Hashtag BLAK book, Being Amani by Annabelle Steele, was chosen by the judges to be shortlisted for The Diverse Book Awards last year. We're open for submissions and want to hear from under-represented authors with authentic, must-read love stories to publish under our Hashtag BLAK imprint (part of Hashtag Press Ltd).
​​Find out more on their website: thediversebookawards.co.uk, on Instagram: @thediversebookawards and on X (formerly Twitter): @the_dbawards
Abiola: I have a new book called Only For The Holidays (Oct 12th) celebrating Black love and Black businesses and I've put together a Black History Month panel at Waterstones Piccadilly. Natasha Bowen and Aleema Omotoni will be joining me on the panel (Oct 24th). All very exciting!
​*****
Now, here's an extract from Being Amani by Annabelle Steele, especially selected by Helen and Abiola for Thursday Connectors in celebration of Black History Month.
That Night
Images of Black girls with big smiles and long, beautiful braids as inspiration for my next hairstyle. Nao's latest single plays on repeat in my earphones. my eyes feel heavy and I know that sleep will come soon.
I jolt up to the sound of smashing and crashing coming from downstairs. Without thinking, I look in the direction of my bedroom door. I pause the music, pull out my left earphone and freeze. I wait, hoping that it was just my imagination. I lean up on my forearm and tilt my head, as though it's going to help me hear better. I keep my eyes fixed on the door. The room is in complete darkness apart from the blue light coming from my phone, which is casting long shadows on the walls.
I realise I've been holding my breath and the bedsheets are sticking to my clammy body while I wait for the inevitable. Another smash, louder than the first, but this time I jolt so violently that my phone slips out of my hand and falls on the bed. my heart's racing and my body begins to shake. most people would call the police and report that an intruder had entered their home, but I know it's not an intruder. I know that they live here and I know what's coming next.
I can't just sit and listen to them arguing again. I ball my hands into fists as my fingertips fizz and tingle with anger, but I'm rooted to the spot. The quilt shackles me to the bed.
Come on Amani, get up!
Nothing. I take a deep breath and exhale as I force the quilt of my body. I climb silently out of my bed and creep across the room towards the door, being careful not to step anywhere the floorboards creak.
I open my bedroom door, just a crack, and the light from the hallway floods my room. There's mumbling and another smash, but this time I don't jump. I'm numb. Their voices gets louder and clearer as they move into the hallway. The footsteps give away the exact location of my parents. I know this house well and I know that they are directly below my room.
I squeeze my lips together and close my eyes, praying that it stops me from crying. I shake my head in disbelief. I can't believe this is happening again.
A shrill scream pierces through the house and I immediately clasp my hands across my mouth. I want to run downstairs and see if mum is okay, but I'm scared. Scared of making things worse, and of what I'll see, but mostly I'm scared that Dad will turn on me.
I glance at my wrist and wince, remembering the pain from the last time. It only happened once, but once was enough.
My heart races as the blood pumps around my ears. It's making it difficult for me to hear anything else. I take my hands off my mouth and hold on to the doorframe to steady myself.
Mum and Dad have argued a lot recently; it's got worse since she lost the baby but I thought things were finally looking up. They were fine this weekend, but Dad's been drinking tonight.
Is that what they're arguing about? mum hates it when he drinks—we both do. He gets braver and meaner and more. . . well, more like this.
I creep out of my room to the top of the stairs and look up at the clock in the hallway. It's 2:13am. I wish I was still in bed, drifting off to sleep as Nao serenades me. my chest hurts and I finally exhale. I didn't realise I was holding my breath again. They're still shouting at each other. I crouch down on the top step and I just about make out some of their words.
"Kill."
"Trust."
"STOP!"
I use the back of my hand to wipe my eyes. When did I start crying?
(c) Annabelle Steele, 2022
*****
Thank you, Helen and Abiola for all the great work you do promoting diversity in literature. You have definitely inspired me to connect with you in the near future.
Finally, beginning part one of my memories showcase, I connect with Vic Howard.
Hi, Vic. Let's connect:
Déjà Vu
You know you're getting old when they start making TV programmes about your youth and calling them 'historic'.  It happened to me again recently when watching one of those entertaining Wheeler Dealer programmes. I've got used to them renovating old wrecks I remember as new cars, but this was a special programme. They were celebrating the 60th anniversary of the 1963 MGB and ended the programme by joining a concours around Silverstone Race Track along with many other MGBs. It was especially poignant for me for two reasons: One was that I, too, once took part in a 60th anniversary concours around Goodwood, almost 60 years ago.
The event was the 60th Jubilee Pageant in 1964 of Rolls Royce and Bentley. At the time, I shared a flat in London with Colin Bradbury. Colin was one of those generous, larger-than-life characters, with a cut-glass accent, who had girls eating from his hand. I took copious notes on his technique but never mastered it. Colin was also a clever mechanic, especially with regard to Rolls Royce engines. He owned a 1925 20/25 RR Doctor's Coupé which had a yellow body and black wings. He told me he never paid road tax. Police used to stop him in order to get a closer look at the car, but never thought to look at the tax disc on the windscreen – which happened to be nickel-silver plated.
Colin generously let me drive the Rolls on several occasions. One of these was when we drove to Goodwood to take part in the Jubilee Pageant.  In those days, cars of similar make often flashed their lights at each other, especially if they were sports cars. It often happened to me in my Sprite, but having a modern RR do it was an extra pleasure.
Once at Goodwood we found ourselves being photographed continually. I had put on my best Harris Tweeds and borrowed a suitable cap from Colin and almost got used to the constant camera attention as I sat in the passenger seat with the top down. I was told afterwards that a large blow-up of one of these photos was later displayed in the RR workshop, but I was never able to confirm this.
The concours drive around Goodwood was incredible. Every year of 60 years was represented by a model of RR and one of Bentley. The Rolls were in one line and the Bentleys in another alongside. We had 1925 straight-eight Bentleys with superchargers between the front wheels in the line beside us.  You can imagine, perhaps, how odd it felt to watch Mike Brewer and 'Elvis' drive their MGB in a similar procession 60 years later.  The word 'Prehistoric' comes to mind. I wonder if anyone reading this has one of those photos?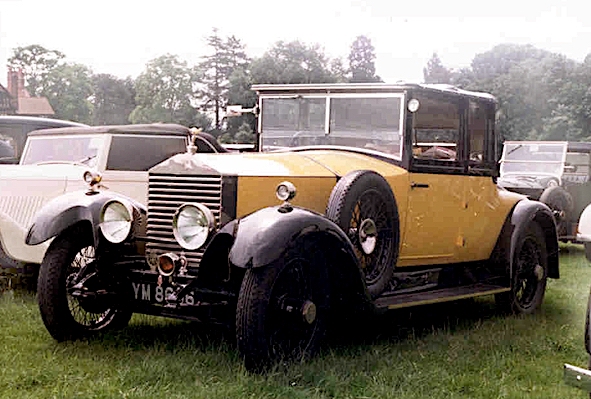 (c) Vic Howard, 2023
*****
Thank you for sharing this Vic. Next month, I'll be back with more memories to show how they can make perfect prompts in our writing.
See you soon!
*****
Issue 18 of Write On! is out now and you can read it online here. Find it in libraries and other outlets. You can find previous editions of our magazines here.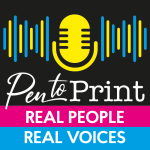 You can hear great new ideas, creative work and writing tips on Write On! Audio. Find us on all major podcast platforms, including Apple and Google Podcasts and Spotify. Type Pen to Print into your browser and look for our logo, or find us on Podcasters.Spotify.com.
*****
If you or someone you know has been affected by issues covered in our pages, please see the relevant link below for ​information, advice and support​: pentoprint.org/about/advice-support
A big shout-out to The Diverse Book Awards 2023 in celebrating Black History Month.