Thursday Connectors: The Joys Of Spring Days
By Farzana Hakim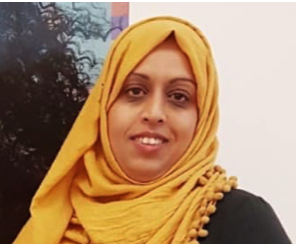 Hi, all. It's so good to be hosting a fresh edition of Thursday Connectors. My name's Farzana and I've been busy prepping myself for the transformations taking place all around me.
Firstly, Primark opened on Monday! And no, I've not been brave enough to go to my nearest branch for the non-essential shopping haul yet, which oddly enough, I've been dreaming about forever. Actually, I ought to go soon. My daughter is out of socks and she so adores the Disney stuff they always have. And she could also do with new pyjamas, after living in her old ones 24/7 during our lockdown days.
It's Earth Day today and I can't help noticing the changes this spring season is already bringing. As we have all found, connecting to nature is so important to our wellbeing!  For starters, I can go out with a little more freedom, without the fears and anxieties of someone living in a dystopian novel. And, although I've not been vaccinated, I'm looking forward to getting some normalcy back in my life. So, I'm waiting eagerly for the day the early 40's get called upon for the jab. It will, at least, give me the courage to venture out and see some of my friends again.
Secondly, Ramadan began this Tuesday, coinciding with some easing of the lockdown here in the UK; an added
blessing to this already blessed month. Yes, we have to be careful. The virus remains an everyday threat but we have a nice joyful month of togetherness and family upon us. This is definitely a welcome change. Perhaps next month I'll tell you how, as with last year's Ramadan, I spent it during a pandemic. I can't wait for Eid, either. I hope, by then, we'll be allowed to go to each other's houses without fears of fines and viruses. I've missed going to my parents' home the most.
Thirdly, I've got some fabulous and cheerful Connectors to showcase today. We're heading off to explore nature and festivities from Jordan, South Carolina and Germany.
First up is Sura S. AlKhasawneh, who writes to us from Amman, in Jordan. I enjoyed this Connector because it's a fresh and beautiful description of a journey she recently took.
Hi, Sura. Let's connect:
Bloom Where You Are Planted
When you travel to a new place, you open yourself up to a plethora of sights, sounds and experiences. Though you capture many images, the most memorable experiences are often portrayed in feelings developed and encountered during the trip.
The Journey
It was  an ordinary spring day in Jordan and we were heading to Wadi Zarqa Ma'een Canyon, a unique black basalt canyon famous for its hot springs and therapeutic mineral water. The canyon is located near the Dead Sea and has a fantastic hiking trail sided by water streams. It has two waterfalls.
I didn't know it was going to be the beginning of a magnificent adventure in a fabulous destination.
Climate And Landscape
Though Jordan is a small country, it's known for its distinctive, diverse terrain and landscape. On one side, you see a flat desert plateau divided into ridges by valleys and mountain. On the other, the west plateau lands descend into the Jordan rift valley, stretching from the Golan Heights to The Dead Sea, reaching The Gulf Of Aqaba.
The Mediterranean climate offers a hot dry summer, a cool wet winter, and two short transactional seasons. All of this makes Jordan an exciting destination.
Canyoneering
We started the hike from the upper trail: a dry and rocky desert, going downwards, only to discover a total paradise. As we walked on, exploring the hidden landscape of the canyon, we stepped into a secret world of eroded sandstone, extraordinary rock formations, flowing streams surrounded with rare plants, and peculiar colourful dragonflies. As we walked further, the water in the flowing stream was deep until we reached a pond, which we swam across to get to the other side. With our shoes filled with silts, sand and gravel, we continued our footpath.
A Walk To Remember
We can't deny the serene effect of nature on our souls and minds while walking through such a place. The warm sunny weather. The scent of a fresh breeze. The sights of a green landscape carved beautifully out of stone and oleander. The humming of birds. And the relaxing sounds of water flowing down the stream. This was the paradise hidden behind the dry rocky desert.
No one could have imagined the existence of such a thing here. As I wandered, the peace, love and connection I felt within nature made it a walk to remember.
Rappelling + Adrenaline Rush
Though we had started feeling hungry and tired, we had to delay our break until we finished abseiling the waterfalls before sundown. Although sunset was still hours away, the preparation of our equipment needed time.
This was my first time rappelling down a waterfall. I was scared. Imagine there being nothing beneath your feet when you are 45 metres high! I was sweating, shaking, wondering why on earth I had agreed to do it. However, once my feet were back on the ground, I was overwhelmed with mixed feelings of an adrenaline rush: fear and excitement. I had one thing on my mind at the time: 'If I can do this, then I can do anything. I can conquer my fear!'
Teatime
After this thrill, we rewarded ourselves by relaxing over a campfire with a tasty meal cooked over the heated coals, and a cup of black smoky hot tea; a ritual that should never be overlooked! We finished our meal with toasted marshmallows over the smouldering embers.
Silence
It's true that a campfire is both mesmerising and meditative and I found I could barely pull myself away from it. Lost in its hypnotic flames, I felt as though I'd been transported elsewhere. Or, as we say, it was a 'Zen moment' where silence fell and the sky's stars shone more brightly than ever.
With a chill filling the air, I moved closer to catch the warmth of the fire, which was still ablaze, transporting me into a deep trance.
(C) Sura S. AlKhasawneh, 2021
Thank you, Sura, for connecting with us and sharing this beautiful experience.
*****
Next up is Madeleine F White, our Editor, who shares fond memories from her childhood in Germany.
Hi, Madeleine. Let's connect:
Roots And Traditions: Germany
My family comes from a little village in South-Western Germany called Mainzweiler, near the French border. I left when I was nearly 11, moving to England as a German child steeped in the forest and folklore of my childhood home. Luckily, though, thanks to an English mother, I'd  been brought up bilingually. The transition wasn't easy, though.
The roots of our childhood, the flavours and traditions, follow us into adulthood and we take them with us, to give us hope and comfort wherever we go. The idea of cultural heritage being exported is not new (remember St Patrick's Day!) but, as the movement of people globally exceeds what it was after the Second World War, this is something worth considering.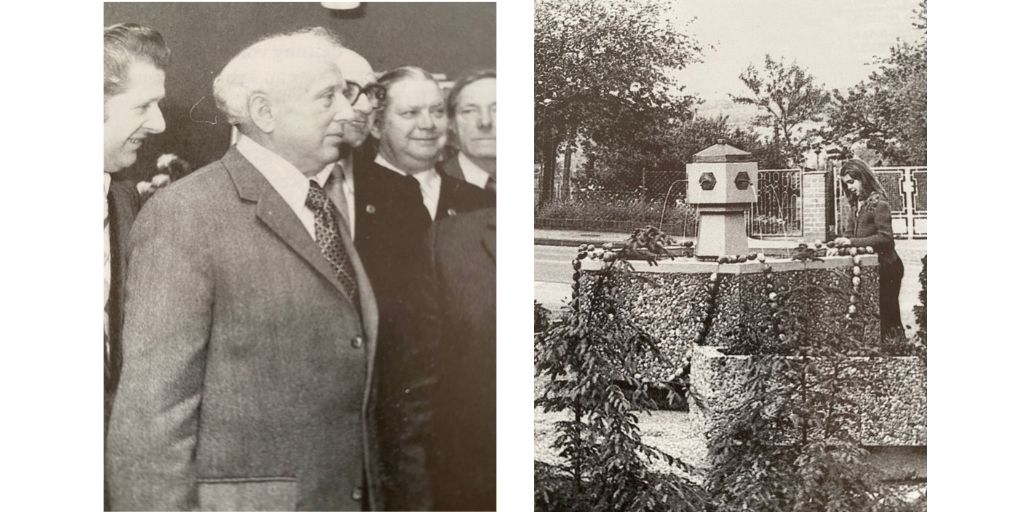 For me, Easter started on Palm Sunday. My Oma (grandmother) told me the Palm Hase (The Palm Sunday Bunny) always visited first. So, my earliest memories were of a table full of chocolate, even on Palm Sunday, with the knowledge that more was to come. The village traditions go way beyond this, though. At Easter, the prettily dressed Brunnenmaedchen (teenage girls) would decorate the village well with blown-out eggs and garlands of flowers and the Quackbuben (the male counterparts) would destroy the decorations, breaking the eggs at Pentecost several weeks later. I believe this village tradition is linked to the fertility rituals of a much earlier time. Which is probably why we have the Palmhase as well as the Osterhase (Easter Bunny), both celebrated with eggs; part of a much older spring fertility ritual.
A tradition I recreated with my children was going out in the woods or the garden on the morning of Easter Sunday and hiding chocolate eggs while we were walking; pointing out that the Easter Bunny might have left some here or there. While they were young, this worked well. They got wise to it, though, when they were older! It's wonderful to know I created treasured memories for my children to carry forward, in the same way I was able to.
My Opa (grandfather) has been gone 35 years now, but I still remember that kind, white-haired man pointing out little forest nooks and crannies where the Osterhase had been. Erin, my youngest, recently reminded me of her time in the Enchanted Forest on the Kent/ Sussex border, where we did the same thing for her when she was seven.
(C) Madeleine F White, 2021
Thank you, Madeleine, for sharing your Easter memories with us.
*****
Next up, we connect with Bonnie L Boucek, from South Carolina. This is an apt piece of writing to share, as it perfectly captures the changes and transformations of nature. Write On!'s overall theme this season is 'Transformation', so I had to showcase it here.
Hi, Bonnie. Let's connect:
A Day
A day, not just any day, the perfect day.
The sunrise brushes the sky with bashful
pink and bountiful blues while mourning
doves coo to hummingbirds hovering over
butterfly bushes. Squirrels run through
grasses looking for seeds fallen from bird
feeders – lazy, little critters. The gentle
breeze tickles young budding maple leaves,
unfurling for the first rays. The lilac bushes
burst with popcorning blooms of purple
dotting green leaves. Pine dances with
roses and lilacs and jasmine and honeysuckle
creating an exotic, intoxicating aroma
tempting and teasing. Hearts flutter in tune
with hummingbird wings. New seasons –
Spring, Rebirth, Love. A day, not just any day.
The perfect day. Indeed.
(C) Bonnie L Boucek, 2021
Thank you, Bonnie, for sharing your poem with us. You can connect with Bonnie on Twitter: @BonnieLBoucek
*****
Before I say goodbye, I have the pleasure of introducing 'Destination Barking And Dagenham'. Over April, May and June, we will be bringing new stories from residents who have made a positive impact on our community by exploring their journeys. This month, I've nominated teacher Sam Norwood as our first local hero. Sam founded 'Write Back', a storytelling initiative for the borough's youth. My own boys are amongst the alumni. They wrote the story of my father and his struggle with racism in the '70s. Sam gave them a way to connect with their grandad through storytelling. To me, he's a real hero!
Sam tells us more: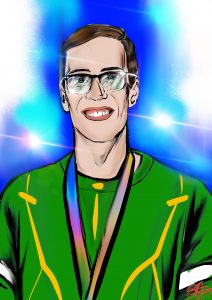 'Write back' is a local charity that builds the self-esteem of young people through creative storytelling programs. It began in 2015 when a lesson I was teaching turned into an impromptu sharing of family and personal histories. Over the remaining term, the treasure trove of stories this unearthed was turned into a book: Young Voices: Untold Stories. Over the course of the next four years, we developed this into another book: Stereotypes Of Young People and four exhibitions in east London galleries, leading to youth-led workshops for younger students. They are now at university, but the project we started is reaching a new generation of young storytellers.
'Write Back' empowers young people by tackling isolation, alienation and low self-esteem. Research conducted by the local council revealed that only 37% of young residents felt they had someone to talk to about problems that worry them. The same research found that almost a third of young people felt optimistic 'rarely' or 'none of the time'. Storytelling can play a crucial role in addressing the situation by building young people's respect for themselves and by developing trust and community amongst young people.
We are based at The Future Youth Zone in Parsloes Park and we run many storytelling programs for local teenagers, as well as younger children, building confidence by allowing them to share experiences, culminating in the publication of the work. My advice to those who attend has always been to start from their own experience. Every young person we've ever worked with has had an interesting, important and unique story to tell. Often the real journey is not the acquisition of writing skills and storytelling techniques (important as they are), but coming to recognise the value of your own story and of those around you.
*****
That's all for today! Take care and see you again soon for more Connectors.
*****
 Issue 8 of Write On! magazine is OUT NOW and available online
It's Earth Day today and I can't help noticing the changes this spring season is already bringing. As we have all found, connecting to nature is so important to our wellbeing!