Write On! Features: Mentoring Part Two – The Mentor Perspective by Claire Buckle
By Claire Buckle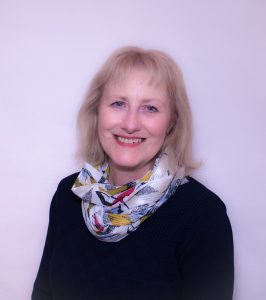 When asked to mentor Amber on her short story, The Family, I was happy to accept. Then came the fleeting thought that, although my writing has appeared in magazines and journals, and I'd led creative writing workshops, did I have the qualities to be a mentor? The word somehow carries more weight than someone offering 'feedback.' An online dictionary defines a mentor as someone who is an experienced or trusted adviser who can advise or train someone, especially a younger colleague.
To take on the role of a mentor, I decided I should give detailed advice and offer continued support, in order to get the story ready for submission to an appropriate market. And from personal experience, I know how valuable it is to connect with another experienced writer. The chance to ask questions rather than passively accept feedback has a positive impact on writing. I knew could offer Amber help with various aspects of writing short stories: e.g. conflict, characterisation, structure, dialogue and plot.
Years ago, when I first met fellow writer, Christine Sutton, at a local library creative writing class, she was already widely published in women's magazines. She thought the story I'd written and read aloud (with a pounding heart and dry mouth!) at the meeting might be suitable for a magazine. So, we exchanged contact details. That day was the start of Christine being my mentor and also my friend. Unfortunately, the story never sold, even though back then there were many more magazines on the market accepting short fiction than there are today. But rejection is part of submitting, and with Chris's honest feedback and suggestions for improvements, I gradually began to sell my stories.
I'm sure Chris would agree that, over the years, our relationship has become more balanced. She also sends me her work to comment on though, most of the time, I struggle to find anything I'd change and I admire the way she weaves her stories. Sometimes I offer an opinion on what I'd change, or if I think something in the plot isn't working. For both of us, honesty is vital, even if it means a rewrite!
I haven't had the experience of paying for a mentor, a service widely on offer. You only have to flick through writing magazines or type 'writing mentors' into a search engine to find plenty of choice. I know some writers who have paid for this service. They report it's helped motivate them to write when experiencing writer's block, or lack of enthusiasm.
An experienced author has, however, mentored me. When I was shortlisted in the Pen to Print book challenge several years ago, my mentor was the acclaimed crime author, Barbara Nadel.
Although my novel wasn't in the crime genre, Barbara guided me through the structure and pace of a novel, gave her opinion on plot points and feedback on the general writing style. I wasn't picked as one of the three finalists, but had the chance to have the novel published as one of the shortlisted. However, I decided not to proceed with publication unless I could get an agent interested. After half a dozen agents rejected it, I realised novel writing wasn't for me and I'd focus once again on short fiction. I simply didn't have the energy to carry on submitting to agents, nor did I feel the novel should be self-published without being professionally scrutinised. The experience wasn't wasted, though. I achieved the aim of writing a novel in six months and after all those years of sitting patiently on file, I've used one character and the setting in a short story, published recently in The People's Friend!
When mentoring someone, it's vitally important to remember it may not have been easy for the mentee to share their work. They might be feeling vulnerable and nervous. Self-doubt is no stranger to many writers! Even those who are widely published can suffer from imposter syndrome, i.e. they find it difficult to accept their accomplishments and can feel like a fraud. It's necessary to make sure the mentee understands the feedback isn't personal. It's the writing, not the writer, being critiqued. The mentor is there to help them improve, not to be critical. Usually, confidentiality is assured. If you read last week's piece, you'll know that, in Amber's case, she's agreed to share excerpts from her story and my comments on it.
I've been asked whether mentoring has helped me in any way. Reading Amber's work meant concentrating on all the aspects of a short story mentioned earlier in this article. I had to dissect the writing, and it was useful to be reminded of what makes for a captivating story.
The theme of The Family is the repression of women. The plot concerned one woman in particular, who related life within a cult and spoke of her escape. However, on the 'outside', she encountered a lack of respect and unwanted advances from a customer in a diner. The freedom she desired was likely to be taken away from her because of her reaction towards him.
This story wouldn't suit the women's magazine market. Their fiction sometimes covers serious subjects such as divorce and bereavement, but the literary style and content wouldn't be acceptable. To properly understand the stories they buy, it's essential to read several copies, not simply submit with no idea of acceptable subject matters. Stories should have an uplifting ending, and usually feature a female protagonist who overcomes a conflict through her own devices. There's often plenty of dialogue and interaction between characters and more 'showing' than 'telling.'
For example, here's the beginning of Amber's story:
Twenty-four years, nine months, 12 days; that's how long it had been. And, although I'm a grown woman in the physical sense, the limitedness of my experience has left me infantile in many ways. I recognise this, and I feel silly, always. Indoctrination is a funny thing. But the more I exist here, on the outside, the more I'm convinced we're all indoctrinated in some way. Cults exist everywhere.
In contrast, here's the start of my own story, Drawn On The Past, published in The People's Friend:
"Any more thoughts about uni, love?" Caitlin's mother said, coming in from the garden with a basket of washing. "The application is due in soon."
Caitlin, seated at the kitchen table, looked up from her phone. "I don't need reminding, Mum," she said, immediately feeling guilty for snapping. "Sorry, but I'm still confused about what to choose."
Her mother put the basket on the table. "I don't see why, when you're so good at maths. I hope Will isn't holding you back."
The style of the women's magazine story is more naturalistic and informal than Amber's, which sets the tone for a serious theme.
I'll summarise below a few of the comments I made on The Family:
Amber's writing is proficient, with no problems such as POV or tenses, and the story starts with a hook.
I'd class the story as literary, in that the focus is more on character than plot. There's lots of internalisation and memory used to tell the story, and I felt the plot was reminiscent of The Handmaid's Tale, which might make it tricky to sell. I've suggested to Amber that she thinks about making it clearer whose story she is telling, as there are two characters jostling for position to be the main one.
If Amber wants to reach the women's magazine market, she needs to research the themes and subjects they cover and write something in their house style. However, publications such as Scribble and Granta might accept her story and she could enter it into a suitable competition. To discover where to submit, I always suggest buying or subscribing to Writing Magazine, which every month covers the places and competitions requesting submissions.
I wish Amber lots of luck with the rewrite. She has an excellent foundation to work with and I'm looking forward to reading and giving feedback on the new version. I've also told her that I'm available to give advice whenever she needs it.
*****
Claire's short stories have been published in women's magazines and Annuals such as Woman's Weekly, My Weekly and The People's Friend. She's also written literary fiction which has appeared in Scribble and various anthologies, as well as being placed in – and winning – competitions.
You can connect with Claire on Facebook and Twitter: @ClaireBuckle
Don't forget to read last week's Friday Feature, where Amber Hall talked about her mentee experience:  pentoprint.org/write-on-features-mentoring-mentee
*****
Read the latest issue of Write On! (15) magazine online here.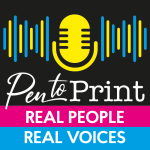 You can hear great new ideas, creative work and writing tips on Write On! Audio. Find us on all major podcast platforms, including Apple and Google Podcasts and Spotify. Type Pen to Print into your browser and look for our logo or find us on Anchor FM.
*****
If you or someone you know has been affected by issues covered in our pages, please see the relevant link below for ​information, advice and support​: https://pentoprint.org/about/advice-support/
The chance to ask questions rather than passively accept feedback has a positive impact on writing.