Write On Interviews: Sisterhood And Storytelling – Diya Padiyar Explores Being Seen And Unseen With Jaspreet Kaur
Sisterhood And Storytelling: Diya Padiyar explores being seen and unseen with Jaspreet Kaur.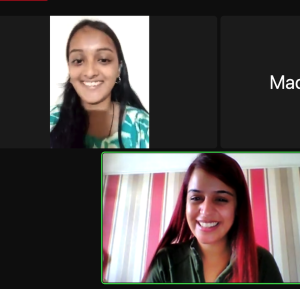 As a teenage girl growing up in a fast-paced Westernised world, I often question where I belong. Despite roots in Goa going back generations, my ideas don't seem to align with the 'traditional mainstream' in my country any more. The more I think about things, the more foreign it all seems. It's as though I'm constantly looking for a home just out of reach. Reading Jaspreet Kaur's Brown Girl Like Me, I notice a similar sense of alienation. However, the bestselling debut couples recognition of some of the things I feel with suggested resolution; an approach that makes me truly excited to connect with this trailblazing author.
She appears on my screen. I'm in India, Jaspreet's in the UK – half a world away. When I tell her I'm 18 and have recently started university in Goa, it's like confiding in an older sister and it seems that, despite disparate ages, lives and the thousands of miles separating us there is, after all, a universality to being 'brown girls.'
I dive straight in, asking about her newly announced pregnancy and whether it's impacted her work.
"Yes! There's an added urgency in terms of what I want to pass on. It's put a fire in my belly around contributing positively to the world my children will grow up in. I want to ensure that things I learned from parents and grandparents – an understanding of culture, faith, heritage and history – are embedded in our wider culture."
This 'fire' has seen Jaspreet travelling to 17 universities just this month, using her workshop tour to educate women who share her heritage. Being an educator is vital to Jaspreet, and when she contextualises the importance of educational achievement in the South Asian community with her experiences of growing up with "hard work as a mantra," I laugh in wry recognition. I can so relate when she talks about needing to work twice as hard towards achieving goals!
Sharing the importance of having role models powering my own journey, leads to an interesting insight. Jaspreet tells me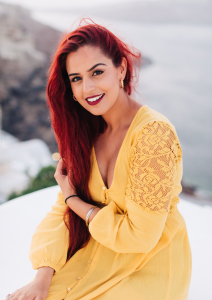 that, despite growing up in east London, its ethnic diversity was not reflected in the wider media. The disconnect between the influence of the super women who shaped her day-to-day existence (mother, grandmothers and women from her own community) and their visibility in mainstream spaces, made Jaspreet herself feel unseen.
"I could see these amazing women all around me, but their lives were not reflected in TV or books. Growing up, this made me question where I fitted, how I belonged. The absence of narrative non-fiction, in particular, was one of the things that led to Brown Girl Like Me."
I'm interested in digging into the other factors that motivated her writing. Jaspreet explains that, linked to lack of representation, was cultural appropriation.
"I was watching TV with Mum when an Australian singer appeared in the full Indian Lehenga. Mum said the girl looked lovely, but what a shame it was that, when she herself had first come to the UK, experiences of racism had stopped her wearing traditional clothing. Instead, she'd armoured herself with my dad's jacket and a pair of jeans. This hit me hard."
The question of where one belongs isn't uncommon when growing up in a country as culturally diverse as India. Teenagers like me face the dilemma of staying true to our roots while living in today's fast-paced digital world; one that tells us we can only be seen if we adopt the aspirations, behaviours, ideals and looks mainstream global media platforms demand. Navigating this must be so much harder for young people from the diaspora who have a foot in their parents' culture, yet live in another. When Jaspreet reaffirms that Brown Girl Like Me is a product of conversations and stories with numerous South Asian women, who share their narrative around negotiating where they belong, I inwardly cheer.
It took Jaspreet a year of research to find the right agent and publisher for Brown Girl Like Me. She was signed by Pan Macmillan in March 2020, the same month the world went into lockdown. Despite practical challenges, she shares the sense of urgency she felt around completing her book, especially with social movements such as #blacklivesmatter arising in these pandemic times, along with increasing incidents of domestic violence and challenges to mental health.
I jump on this point, as Jaspreet is well-known for her mental health advocacy. She tells me that, growing up in a Punjabi family, food on the plate and a roof over their heads always took priority over mental health. Writing poetry helped her cope, even though she only started sharing it six years ago.
"I'd just finished my masters in gender studies, which explored female infanticide linked to ongoing son preference. The statistics are horrendous: 140 million missing girls. So, I summarised that research paper as a poem, performing it in west London. It went viral.
Poetry can be used as a tool for cultural and political change; one of the reasons I start each chapter in my book with a poem."
We talk more about her writing journey and the fact many South Asian families (including mine) find the idea of their daughters performing in public challenging. As a poet myself, I take heart from the fact that, when Jaspreet's parents saw her perform live, they became her biggest fans.
"Take your parents along with you on this process. It removes that sense of the unknown."
Talking of families, we compare our experiences of growing up. My home consists of me and two working parents. Jaspreet comes from an intergenerational home, which has had a profound effect on her values. Even today, she's the primary caregiver for her husband's Naniji, a 90-year-old she credits with teaching her the most about the Sikh concept of 'chardi kala,'which Jaspreet explains as "eternal optimism, no matter what life throws at you." She also adds that, with an ageing population, it's extremely important to create spaces for generations to work together and how her book's 'toolkit' addresses this.
Connecting around core ideals is obviously something Jaspreet values and we move on to discussing other ways this has manifested itself in her life. She shares that, although maintaining and nourishing her culture and faith is an important part of who she is, she's aware this can also be a point of contention.
"For a lot of South Asian women, our faith is a big part of our identity, but the White Western feminist narrative tells us we must leave our cultures behind, because South Asian culture is stereotyped as oppressive. I want to challenge this narrative, as so often our strength comes from our culture. Yes, there is some stuff that is patriarchal, but other things must be taken forward. Sharing personal stories, for example, creates a sense of pride and continuation."
Jaspreet tells an important story of her own: how, on World Book Day 2022, many South Asian parents shared images of their daughters with her. Mimicking Jaspreet's book cover image, they'd dropped Harry Potter in favour of traditional Indian dress with sunglasses. "Seeing young girls taking pride in their culture and feeling confident and beautiful moved me to tears." As a third-generation South Asian living in the UK, Jaspreet understands not being British enough or Punjabi enough, so these girls claiming "that place in between" because of something she's written, matters.
I've always believed home is transient and, maybe fitting in the middle of the two worlds to flow somewhere in between, is how my generation can find its way to a home that reflects who we are. We carry a bit of it everywhere we go: in family, food and stories that are passed down. Jaspreet agrees, explaining she'll keep adding to these ancestral roots with love, helping them grow and evolve as she gathers experiences to create her own version of home.
There's one last thing I must ask, particularly pertinent as it's technology that has allowed us to connect across continents today. I want to know whether she thinks it's possible to harness the digital world positively? Jaspreet's response, though considered, is full of hope. "Digital spaces can be dangerous for women of colour. However, for the first time in history, we South Asian women are coming together from across the world as a transnational feminist sisterhood."
Today's conversation, and other writing groups and opportunities I'm part of, have proven this beyond doubt. Maybe, though, thanks to this hour with Jaspreet, I have a better sense of why it matters so much. Her final salvo says it all: "Hopefully, in ten years' time, I'll meet version 2.0 of a brown girl like me."
I hope so too, and that I can be part of this powerhouse sisterhood: educating, spreading knowledge and forming new connections with other brown girls like me, no matter where in the world we happen to be.
*****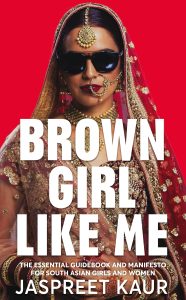 Connect with Jaspreet Kaur on Instagram: @behindthenetra
Diya Padiyar is on Instagram also: @teenagerwritings
Brown Girl Like Me is available from Amazon: amazon.co.uk/Brown-Girl-Like-Jaspreet-Kaur/dp/1529056314
*****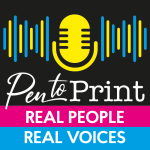 Issue 15 of  Write On! magazine is available now. You can find it here. 
Each edition of our Write On! Audio podcast features an exclusive interview. Find us on all major podcast platforms, including Apple and Google Podcasts and Spotify. Type Pen to Print into your browser and look for our logo or find us on Anchor FM.
*****
If you or someone you know has been affected by issues covered in our pages, please see the relevant link below for ​information, advice and support​: https://pentoprint.org/about/advice-support/
I want to ensure that things I learned from parents and grandparents – an understanding of culture, faith, heritage and history – are embedded in our wider culture.