Showcase: Snow + A Thought On Houses, Homes And Corners + Away From Home + Flash Fiction
By Julie Dexter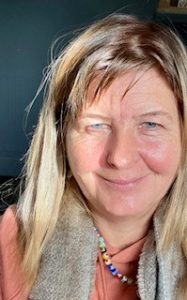 Welcome to our second Showcase of December, continuing with our theme of Home. I hope everyone is endeavouring to keep warm now that the weather has turned decidedly chilly!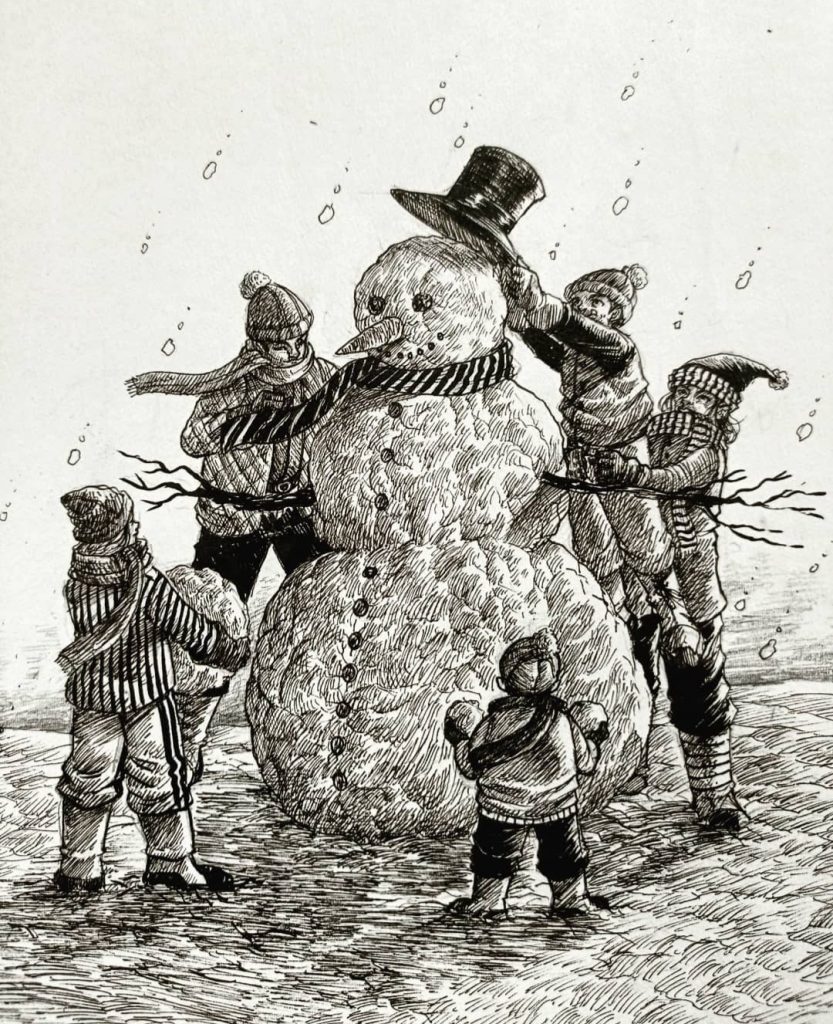 (c) Rhyv Cota, 2020
Let's begin with a beautifully written, seasonal poem by Deputy Editor, Claire Buss.
Snow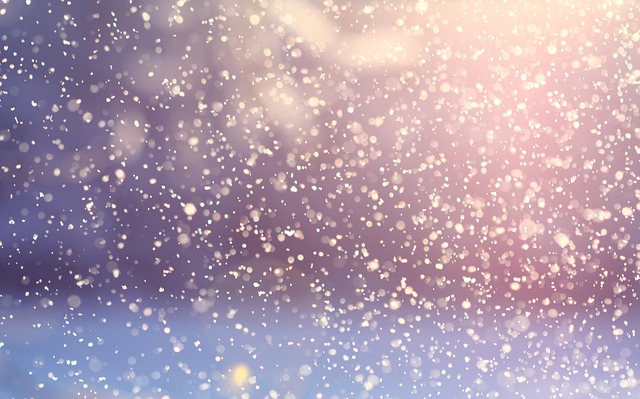 The frozen flakes of water drift down from the sky
And awaken
A childlike wonder, a thrill that won't subside
That cold tickle on the tip of your nose
The quiet magic of nature laying her blanket upon the ground
Oohs and aahs and jubilant exclamations
It's snowing, it's snowing, it's snowing
Silent and still and unyielding in its fall
Magic
But fleetingly so as those precious flakes must fight
Fight to settle, fight to stay, fight to not be washed away
Kids sled and build and throw and scream and fight
And the white powder disappears
Leaving slush and mush and grey
We remember fondly that snow
That day of wonderment
Until the next flake begins its dance to earth.
© Claire Buss, 2019
*****
In these past weeks, we've explored the theme of Home in many different ways. This next piece, by Nat Tsolak, offers an interesting and unusual take.
A Thought On Houses, Homes And Corners
The word Home in French, Spanish, Italian and Portuguese is feminine, while in German it's masculine; yet in the Greek language it's a neutral noun.
When I thought about this topic of 'Home' I thought about how, when we're describing a house, we use words relating to its structural aspects: corners and edges, or the number of rooms and bathrooms.
When we think of home, we use terms such as cosy, homely, warm, inviting, lovely and so on. We have specific vocabulary we use to describe our houses and homes.
What humans built as houses, specifically after the scientific revolution, are in fact architectural solid structures set in a particular geographical location. The buildings are not organic ones that blend with nature. Human-built structures are linear, angular, mostly squares and edges, while nature creates fluidity in bending, smooth and oval shapes.
In this sense, our perceptions of creating home are closer to our nature, as we are organic human animals.
© Nat Tsolak, 2022
*****
I chose this next piece of prose by Tavinder Kaur because I liked the sense of struggle and the clear intention of the character's strong will to bring about change and positivity in so few words; showing us how it is to be and feel at home.
Away from Home
Disaster! My mother fell ill. It meant I would need to return to her home again and, once there, run around like an Olympian runner. She has no kindness or gratitude in her for my sacrifices. Great, I'm stuck with her again. It's her way of dragging me back into the apocalyptic abode that is what she is about.
I miss my gown; I miss my home. I know she wouldn't make a quick recovery, as she isn't really ill. It's her way of controlling me. She thinks I'm a hippie living a carefree life and doesn't understand me. I feel she's also secretly jealous of me, so she pulls me back here.
I'm tearing up, like pieces of paper, back at this place that's no longer home but once was. I vomit in the sink; sick and tired and worn out from running around after her. Nothing is good enough. Nothing will ever be good enough for her!
Even the London Olympic super Saturday wouldn't be enough for her. So I ask myself why?
I escape, close the door. After all, she isn't changing her ways. I can't be what she wants me to be, so I take the leap and end it with her.
Now I'm free from disasters, dilemmas and dramas.
I work in the pharmacy, feeling at peace away from her. Finally at home.
© Tavinder Kaur, 2022
*****
I'm delighted to close this week's Showcase with four pieces of Flash Fiction by Thomas Nixon. These pieces were chosen because they are exhilarating, interesting and macabre. Each piece offers a different style. The first is both endearing and unsettling, the second is alarming, while in the third piece we are thwarted briefly; first we think of surrender, then patriotism. In the fourth and final story, Thomas shows us how, for some people, words don't matter at all!
 In Sickness And In Health
Alison's lips were trembling: involuntary spasms the cold mountain air had nothing to do with.  Her feet stumbled forward, urgent whispers sputtering out with each breath.
She felt a presence behind her and, as she turned, her shoulders sagged. "Oh, thank goodness," she called to the man who was hiking towards her with a limp. "Could you help me, please?" she asked, her throat stiff. "I came here with my husband, and he's got lost. Please, I don't know where he is!"
George smiled kindly. Taking his wife's hand, he lead her back towards the car park.
 (c) Thomas Nixon, 2022
High Tide
Gareth was doomed before he woke. In those first moments of frantic consciousness, he stumbled from his sleeping bag. Swimming against the tide that had already engulfed him, his matted hair was soaked in strands. His arms flailed in the direction of the shoreline. He was unaware the sea now occupied all possible exits.
His dog was gone, either fled or drowned and now, Gareth must survive on his own.
Eventually, he would accept his fate: that the force of the ocean's currents were impossible to fight against. But for now, he continued to force himself forwards, desperate to live a life he'd always detested.
(c) Thomas Nixon, 2022
There Will Be No War Today
The cavalry roused the infantry at dawn, a bugle blaring through the makeshift camp as the captain galloped past. "Come on, you lot!" he barked. "Today calls for men, not cowering bairns!"
The enlistees trudged away from their cots and soon felt organised enough to march in formation, the sea air blasting life into their bones, piercing their leather caps.
But as they arrived, this was their only sight. No armies, no battle cries. Only a litany of white flags, and beneath them: a single messenger.
"Greetings, gentlemen," he bellowed. "Our King is in mourning. There will be no war today."
(c) Thomas Nixon, 2022
What It Says On The Tin
"It says 80 per cent on the label," Lynda mentioned.
"What's that?"
"Right here. It says 80 per cent and… Hmm, I can't read that last bit."
"That's a bit high for the amount of chocolate," her husband said, poking at his phone.
"Let me have a look," Thomas said, and Lynda slid the plastic cup over as he squinted at the label. "Oh, I see it."
"What's it say?"
"It says 80 Per Cent Risk Of Death Upon Ingestion."
"Really? Eeh, well, I don't know how they can serve that," Lynda said, casually grasping the straw with her lips as she began to suck.
© Thomas Nixon, 2022
*****
If you'd like to see your writing appear in the Write On! Showcase, please submit your short stories, poetry or novel extracts to: pentoprint.org/get-involved/submit-to-write-on/
You can read the latest issue (15) of Write On! here.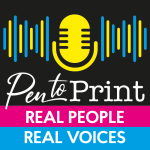 Hear extracts from Showcase in our podcast. Write On! Audio. Find us on all major podcast platforms, including Apple and Google Podcasts and Spotify. Type Pen to Print into your browser and look for our logo or find us on Anchor FM.
*****
If you or someone you know has been affected by issues covered in our pages, please see the relevant link below for ​information, advice and support​: