Write On! Features: Relevant Conversations: Live Podcast, Co-Creation At Hay Festival
By Amanda Wynne

Introduction
On Wednesday 31st May, around 70 attendees joined the Write On! team in The Marquee at Hay Festival for a live podcast recording. Write On! Editor, Madeleine White, introduced the event, centered around an exercise in co-creation, encouraging diverse voices to shape and contribute to discussions. Fellow panel member and writer, Eithne Cullen, offered the audience an envelope containing themes relating to the National Portfolio Organisation. The theme of 'Relevance' was selected, and the challenge posed to the Write On! team and the audience was to use this theme to fill not only the podcast, but also this page.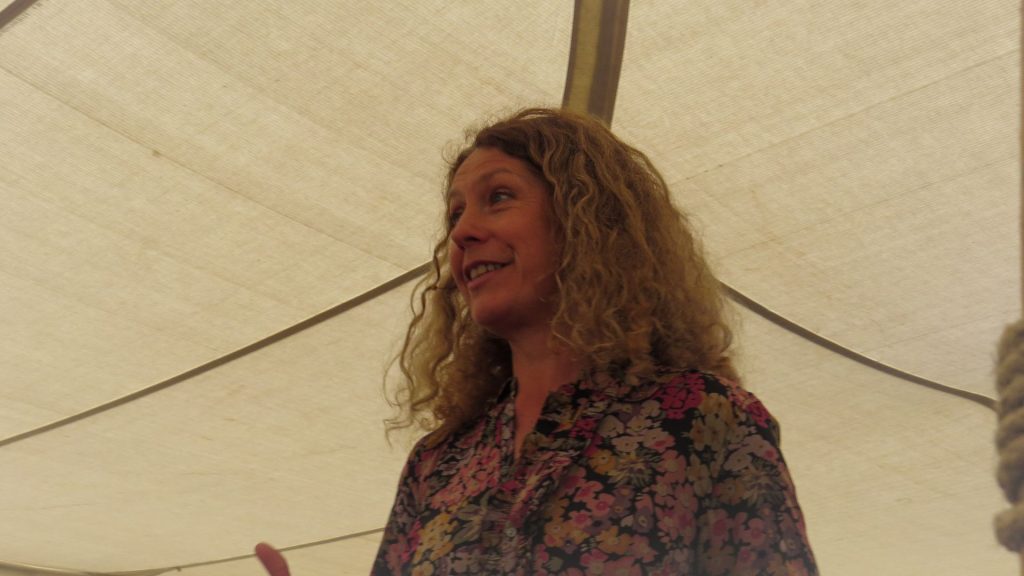 Below, you'll find intertwined the topics emerging through audience participation and the panel discussion, which also included writers Ian Ayris and Mirabel Lavelle, and the experiences of the wider Write On! team at Hay Festival, as part of a writing retreat hosted at Trewern Outdoor Education Centre.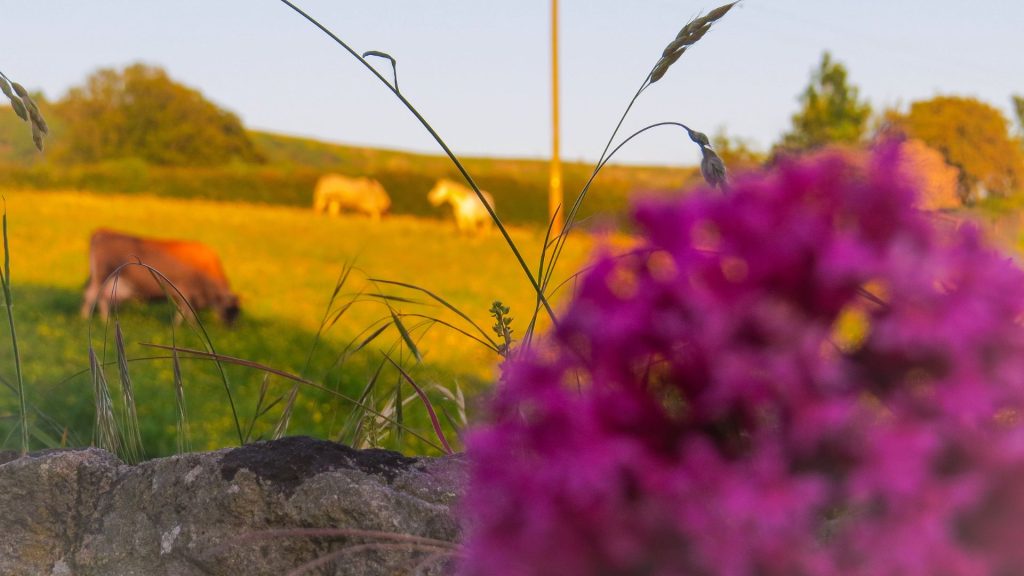 Trewern & Hay-On-Wye
When you think of the green hills and valley at Hay-On-Wye, you probably don't immediately also think of Barking and

Dagenham in East London. However, if you grew up in Barking and Dagenham, you might have fond memories of school trips to Trewern Outdoor Education Centre, set high on a hillside overlooking Hay-On-Wye at the border between England and Wales. Trewern is currently celebrating its 55th year of providing outdoor experiences and education to school children from Barking and Dagenham, broadening horizons from the London concrete and mud flats and nurturing a love for nature in different forms. Beginning last year, Trewern also plays host to grown-up field trips, enabling writers from East London and beyond to be inspired by nature while attending the Hay Festival.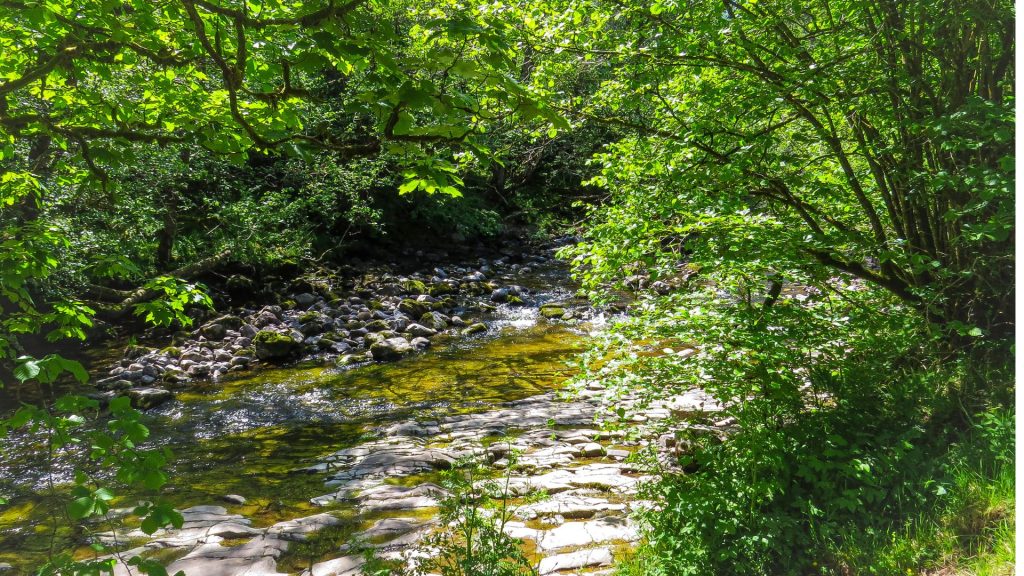 It's not often you get to go on field trips as an adult with a group of people you are neither related to nor have known for several decades. This year, I was privileged to join ten other members of the Write On! team for the writers' retreat at Trewern as part of our Hay Festival festivities. Discussions among this eclectic mix of writers with their diverse expertise and experiences, overflowed with our morning coffee, and even more so while out and about; in particular, while taking the stunning Four Waterfalls Walk together in the Brecon Beacons. So much so that, by the time we arrived at the actual Hay Festival, sun-kissed, wind-blown and dusty with aching legs, we already felt it had been well worth the effort to cross the country to come.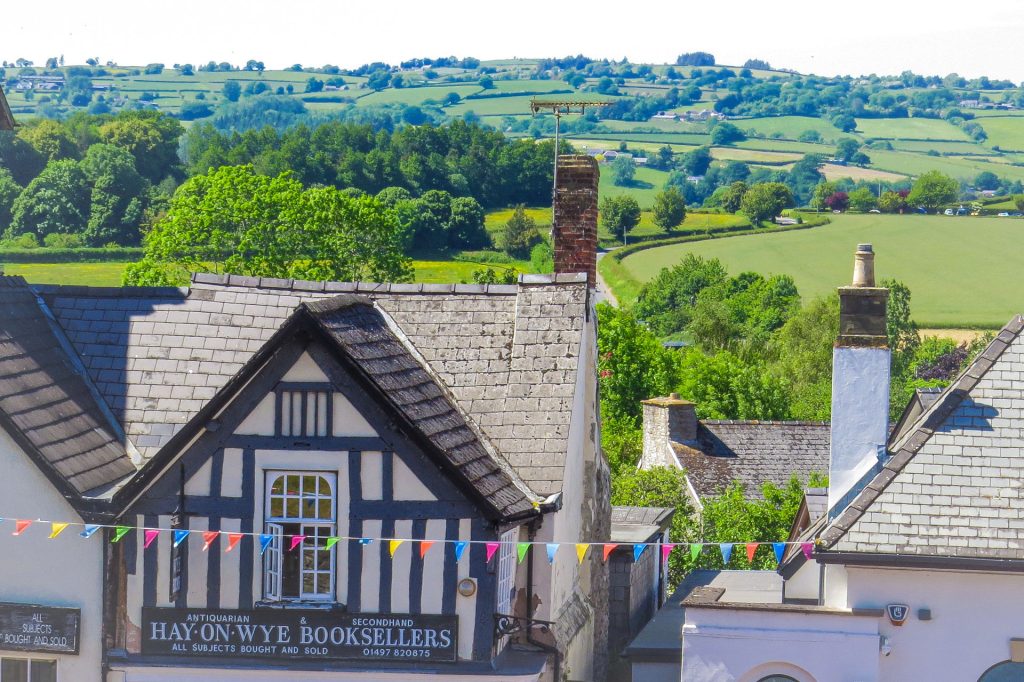 Book shops, book signings and author-led panels are a key part of the hundreds of events that make up the Hay Festival. But Hay also seeks to inspire debate and to provide a meeting place and platform for the development of innovative and sustainable events and campaigns at the local and international scale. This is very much aligned with the goals of Write On! – giving space to authentic voices to share their stories, and providing a platform to do so. The live Write On! podcast recording was one of many events at Hay to provide a space for the co-production of creative content, peering behind the curtain of the writing and publishing process, encouraging discussion, and bridging the divide between professional and amateur creators; somewhat challenging the truth of such a divide at all.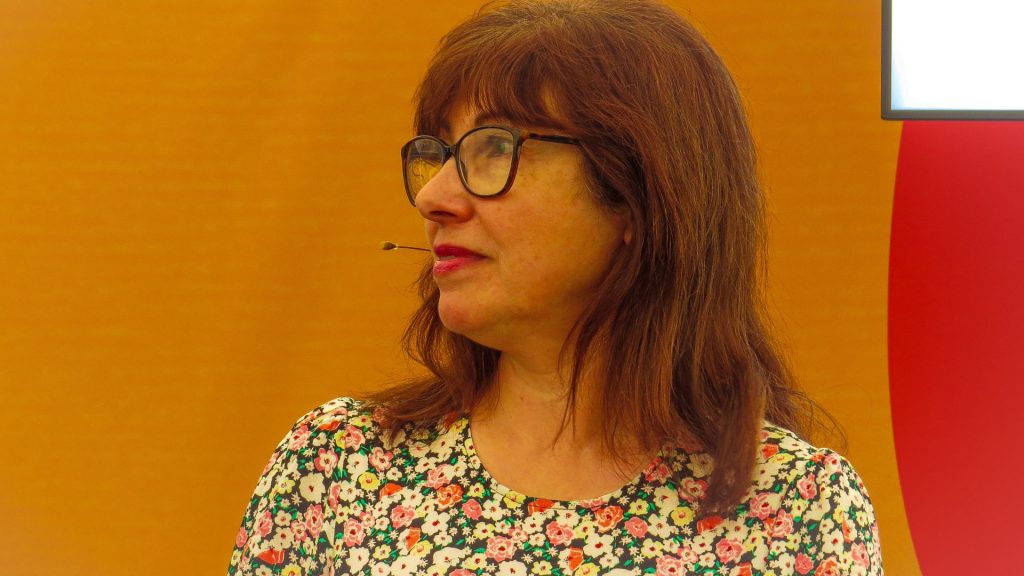 Writing The Relevant
In discussion with panelists during the Write On! podcast recording, it became clear that the theme of 'Relevance' permeates throughout the panel's writing, but also resonated with the audience. And we are the stronger for it. During the podcast, Mirabel discussed her harrowing family experience with anaphylaxis as the driving force behind her upcoming children's books to raise allergy awareness. This personal mission led Mirabel to writing and so Write On!: taking part in a series of online workshops during Covid with the Pen to Print team, which grew into a longer-term collaboration. Eithne and Mirabel both spoke of the challenges, but also unique perspectives, that come with being first-generation immigrants to the UK (Ireland and Malta respectively).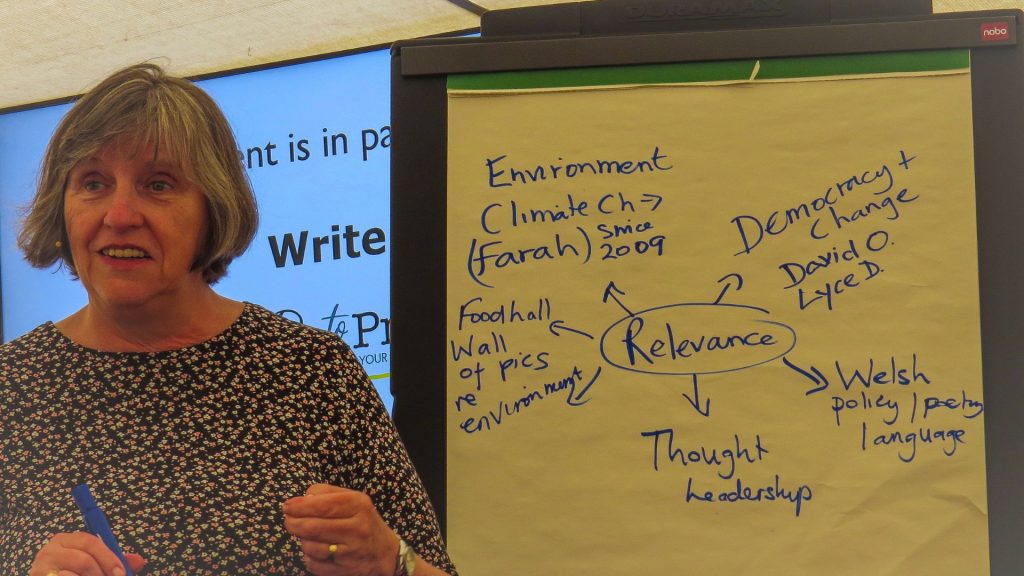 The Editing Process As Co-Creation
The audience was keen to hear details about the path to publication. The editing process, in particular, was at the forefront of the panellists' minds. Ian shared his experiences around receiving differing feedback from editors as an example of the need to respect the editing process, but to also know when to stand your ground as a writer. For example, Ian shared how he received conflicting advice on whether an apostrophe was required, until he was able to explain his reasoning to an open-minded editor, that is! Eithne recalled nervousness about recommended edits to her poetry in the past, and subsequent third-party advice to 'take them!' (the edits) in the cause of getting published. Sometimes, the editor is best placed to bridge the space between author meaning and reader comprehension, and sometimes the writer is best placed to explain to an editor what they mean and expand the editor's horizons. A perfect example of co-creation.
Environmental Sustainability
Farah Faizal, High Commissioner of Maldives to the UK, raised the key topic of environmental sustainability as part of the Q&A at the end. This was a particularly strong example of how the theme of 'Relevance' worked within the parameters of what the Hay Festival was trying to achieve.  She shared how she had spoken at Hay back in 2009 to highlight global environmental issues. Sustainability remains a key focus of the festival, both in terms of physical logistics and thought leadership.
Among many other environmentally focused events, Ray Mears, on 31st May, advocated for the societal and environmental benefits of woodland, emphasising the importance of practical education and engagement with nature (in particular on the part of UK politicians!) for the benefit of all. At a local level, a display created by school children to raise awareness about the challenges facing the River Wye stood in the Food Hall at Hay Festival this year, and a community organising event was held in the pagoda opposite.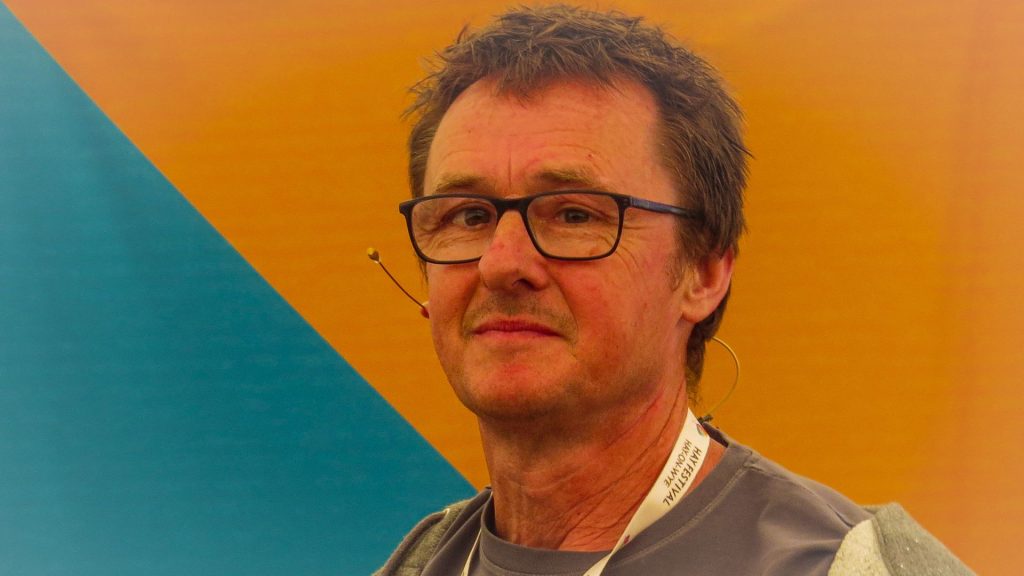 Barriers And Bridges
The flip side of 'Relevance' is when things do not feel relevant or inclusive; sometimes by design, sometimes by a lack of communication. During the panel discussion, Ian noted that, as a working-class person, he didn't feel himself to be represented at Hay. Subsequent conversations with the audience after the recording reinforced the notion that class represented a barrier to inclusion in the literary world. This sentiment was echoed in other festival events. Eithne attended Paterson Joseph's event on 1st June, where he immediately responded 'class' when asked about barriers to writing and reaching audiences.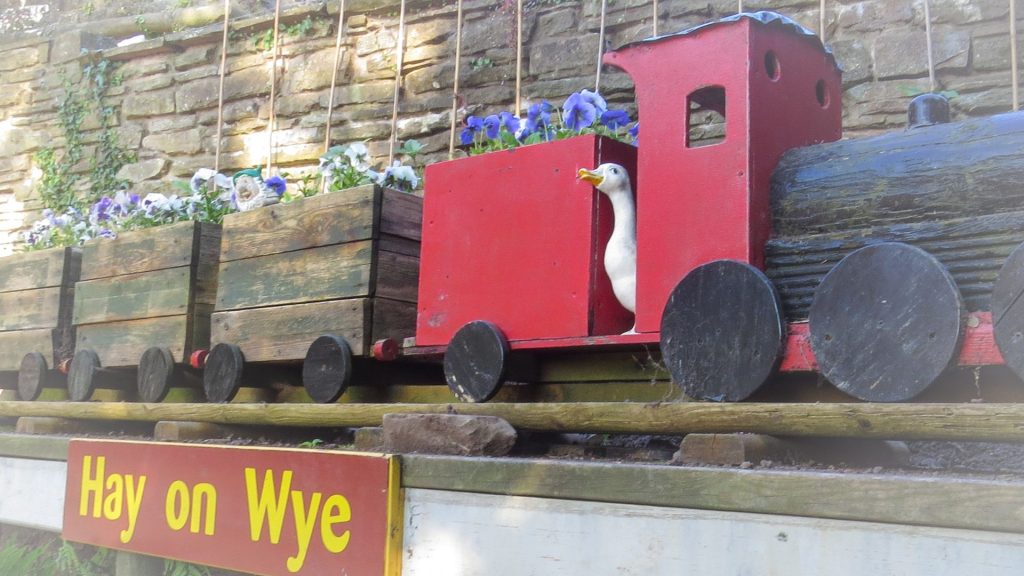 Other barriers to inclusion were noted in different contexts. During the Write On! podcast, Eithne noted the dearth of calls and competitions for writers over the age of 60, and that publishers' ideas of what a 'diverse' writer looked like may not match the multi-faceted reality. In an event attended by Madeleine on 1st June, Margaret Atwood reported how a male journalist friend had told her she'd likely end up writing 'ladies pages and obituaries' when she was considering a career as a newspaper journalist.
How to lower the bridges? In the first instance, it's providing the space and time for structured and unstructured discussion. It's aiming for true co-creation, where the framework for brainstorming doesn't narrow down the parameters too early. It's providing the platform for people with something to say, to reach those who need to hear it. Above all, it's the serendipitous discovery of shared relevance, shared goals, in the most random of conversations. Just the sort of thing that Hay Festival and Write On! make possible.
With Thanks
With thanks to Write On! Magazine, Pen to Print, Trewern Outdoor Education Centre, and London Borough of Barking And Dagenham for making this trip possible. To Pen to Print team members, Lena Smith and Lisa Roullier. Write On! Editor, Madeleine White, and the rest of our wonderful team: Eithne Cullen, Ian Ayris, Mirabel Lavelle, H.B. O'Neill, Ellie Blake, Shahema Tafader and Michelle Sutton. Finally, I'd like to thank our hosts at Trewern: Justin and Claire, and, of course, the Hay Festival itself, for creating a space for conversation.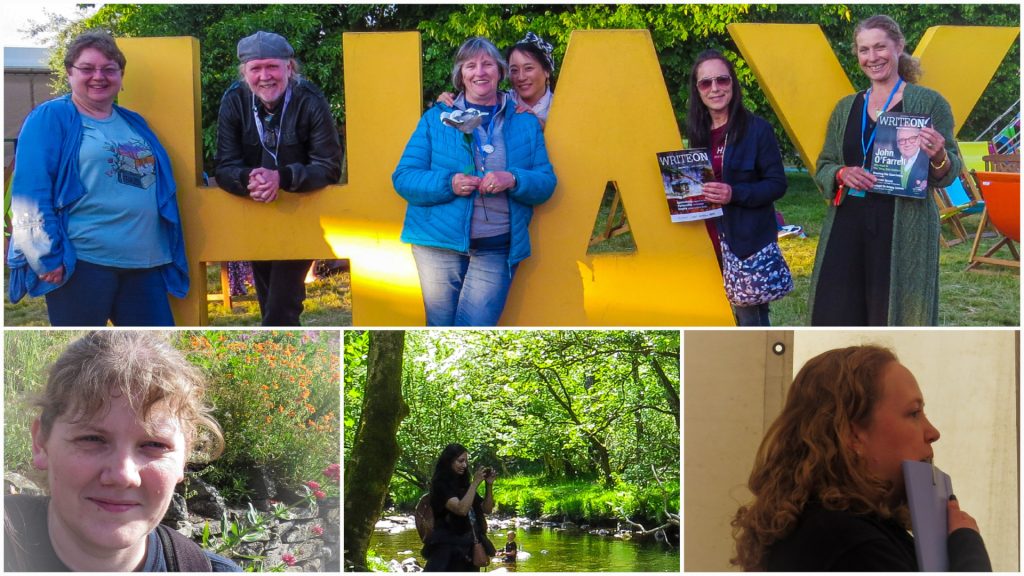 Listen to the full panel discussion here on Write On! Audio: https://podcasters.spotify.com/pod/show/pentoprint/episodes/Hay-Festival-Special-Edition–Write-On–Audio-Weekly-e25572i 
Issue 16 of Write On! is out now and you can read it online here. Find it in libraries and other outlets. You can find previous editions of our magazines here.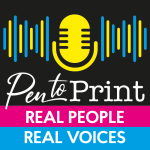 You can hear great new ideas, creative work and writing tips on Write On! Audio. Find us on all major podcast platforms, including Apple and Google Podcasts and Spotify. Type Pen to Print into your browser and look for our logo, or find us on Anchor FM.
*****
If you or someone you know has been affected by issues covered in our pages, please see the relevant link below for ​information, advice and support​: https://pentoprint.org/about/advice-support/
The live Write On! podcast recording was one of many events at Hay to provide a space for the co-production of creative content, peering behind the curtain of the writing and publishing process, encouraging discussion, and bridging the divide between professional and amateur creators.