Write On! Interviews Leke Apena
Write On! interview indie author Leke Apena.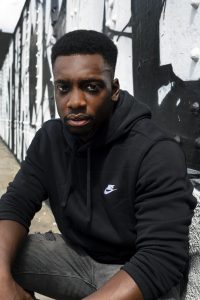 Leke is a black British indie author who writes unconventional, challenging and entertaining stories about the modern black British experience. Why? Because there are not enough well-written stories about complex, funny and multifaceted black British characters and Leke is on a mission to change that.
WO: How would you describe your writing to someone new to it?
LA: My writing, particularly my novels, are very character-driven. The aim of my writing is to bring insights into how we humans conduct ourselves, but through the eyes of my characters and how they live their lives.
WO: Can you tell us a bit about your latest book, A Prophet Who loved Her?
LA: A Prophet Who Loved Her is a black British romance novel. Set in South London during the 1980s and 2008, it tells the story of two childhood lovers: Elijah, the proud son of a popular pastor and Esther, a rebellious and bisexual girl with a beautiful voice. They grew up together and fell in love while surviving the racism and hardships of 80s Brixton.
After breaking up in the 90s, they find each other again in 2008. Now both in their 40s, Elijah is a successful pastor in a struggling marriage and Esther is a retired R'n'B singer searching for her estranged father who has mysteriously fled Nigeria.
By chance, they reconnect and rekindle their friendship. When Elijah agrees to help Esther find her father, a journey that takes them across London, their romantic and sexual connection to each other resurfaces. Soon, they are having an affair. But is their love meant to be, or must they say goodbye to each other again?
WO: What inspired you to write in the first place, and what inspires you now?
LA: From a young age, my dad used to take me and my younger brother to the library to read books. That's where I discovered the power of stories, giving me an insight into other worlds, histories and realities. What inspires me, is being able to create a story that can transport you into someone else's world and the history that goes with it.
WO: The current issue of Write On! explores the theme 'Keep Going!'  – creating with perseverance and courage. With that in mind, what markers have defined your writing journey? Tell us about where you've had to dig deep to keep going.
LA: Balancing my writing with a corporate job and co-parenting was definitely no easy feat. At times, my mental energy was stretched so much, I really had to dig deeper to summon the drive needed to finish the multiple drafts of my novels. This is why it's so important to really love the story you're writing, to the point where, if you don't write it, you feel you can't breathe.
WO: What one piece of advice would you give an aspiring writer?
LA: Read, read and then read some more. The same way a boxer trains in the gym to become a better fighter, so a writer becomes a better writer by reading.
WO: Question from Twitter user: @lisalovesbooksx. What comes first, the characters or the plot?
LA: Easy. Characters first. Always.
WO: Can you tell us anything about future projects?
LA: I am currently writing my second novel: a coming-of-age story about three black boys launching their own club night in Hackney. It explores themes of toxic masculinity, brotherhood, ambition, sex and responsibility. Flavours Of Black will be published October 2021.
WO: Lastly, if you could choose one fictional animal/creature to be a pet or companion, who would it be and why?
LA: Pikachu. He has a very electric personality.
You can find out more about Leke Apena here: www.lekeapenawriting.com/ and connect with them on Instagram: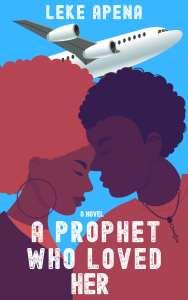 @urbanintellectualauthor  A Prophet Who Loved Her is available to buy from www.amazon.co.uk/Prophet-who-loved-Her/dp/1664112332
Issue 9 Write On! magazine is available now. You can find it here.  
Read, read and then read some more. The same way a boxer trains in the gym to become a better fighter, so a writer becomes a better writer by reading.