Write On! Interview: As An Author – Jane Lacey-Crane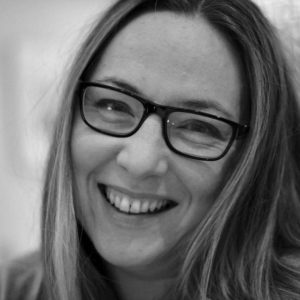 Born and raised in east London, Jane's writing career began in television, writing scripts for True Crime documentaries at a cable TV station. This is not as glamorous as it sounds. Her real dream was one day to become a published romance author, but this seemed an unachievable goal, until she was lucky enough to gain a place on the Romantic Novelists Association's New Writers Scheme in January 2017. With their support and guidance, she completed the manuscript for her first novel and submitted it to publishers who didn't require you to have an agent. Jane signed a three-book contract with Aria Fiction in October 2017. Her first book, Secrets And Tea At Rosie Lee's, was inspired by her experience of growing up in east London. The book was nominated for 'The Joan Hessayon New Writer's Award' in 2018.
WO: How would you describe your writing to someone new to it?
J.L-C.: I'm a massive fan of the romance genre and have been ever since I started reading Mills and Boon books in my early teens, so I would say that romance plays an important part in all my books, but that isn't all they are about. I like to think I write cracking good stories that entertain, with strong female characters at their heart and a guaranteed feel-good ending. For me, that isn't just about the girl getting the guy, but more about the journey she goes on to fall in love with herself.
WO: Can you tell us a bit about your latest book, The Little Shop On Floral Street?
J.L-C.: In my third and most recent release, The Little Shop On Floral Street, I've returned to my roots in London. The book tells the story of the Watson sisters, Grace, Hope and Faith, their relationships with each other, and the complicated family dynamics that have played a significant role in where they find themselves in their lives. Growing up in east London and coming from a family with a long history in the market trade, was definitely the inspiration for this book.
WO: What inspired you to write in the first place, and what inspires you now?
J.L-C: I've always loved to read. For me, it was an escape from a childhood that wasn't exactly picture-perfect, and my love of books just grew into a desire to write stories. I found when I wrote, I could ignore all the other stuff going on in my life, creating worlds where the villains always got their comeuppance, and the good people got their happy ending. I continue to write, because I find that I can't be happy unless I'm scribbling in a notebook and creating a fictional means of escape from ordinary life. That's probably hugely unhealthy, but there you go!  More and more, I find my inspiration comes from wanting to write about real people; people who go through the same things we all do: fear, joy, grief, disappointment and family conflicts.
WO: The current issue of Write On! explores the theme of 'Growth' and how we navigate Spring as the season of change. With that in mind, do you use changes in the natural world to motivate your writing?
J.L-C: As someone who has had depression for many years, I struggle quite a bit during the long, dark days of Winter. My desk looks out onto my garden and looking at the bare branches of the trees and the muddy lawn, it's hard to muster the energy to do much other than drag myself out of bed each morning. So, when the view from my window changes, and I begin to see the new shoots and brightening skies that tell me Spring is coming, it gives me a renewed sense of very welcome energy.  
WO: What one piece of advice would you give an aspiring writer?
J.L-C: Don't write for anyone except yourself! For a long time, I tried to write the kind of deeply clever literary fiction I loved to read and that was deemed to be 'worthy'. I ended up not being able to write anything at all, because I wasn't being true to myself and what I wanted to write about. Romantic fiction, in fact, women's commercial fiction in general, is still looked upon as something slightly 'less than'. It doesn't feature in those end-of-year round-ups of the best books and there's still this perception that it's 'easy' to write. Don't get caught up in the snobbery of it all. Write whatever you feel passionately about. After all, you have to have enough excitement about it to sustain you for 100,000 words. If you don't love what you write, then it's going to be a really long slog!
WO: Question from Twitter user: @loneshepherdess. How has writing affected your work/life balance and do you have any tricks for keeping it?
J.L-C: In all honesty, I have yet to master this balance. I think working from home blurs the lines between work and life, so it's hard to make sure I carve out enough time for each. I veer wildly between feeling guilty about neglecting home/life/family when I'm writing and feeling guilty about not writing when I'm doing family things! There are no easy answers, and I'm definitely not the one to be giving advice on the subject. All I can say is, you need to just try and do what you can, when you can, with what you have. Celebrate your victories, however small they might be. So you've managed to write one hundred words?  Fantastic! That's one hundred more than you had before. Got the kids off to school in (relatively) clean uniform and a packed lunch that consists of whatever was in the cupboard that didn't have mould on it?Excellent stuff! Give yourself a pat on the back and move on with the rest of your day. Life is hard enough. Don't make it harder by beating yourself up about having the perfect work/life balance.
WO: Can you tell us anything about future projects?
J.L-C: The book I'm writing at the moment is a bit of a departure. It's not a conventional romance; it's still about love, but it also has an element of magic and the supernatural. I'm no longer in a contract with a publisher, so who knows if this book will ever see the light of day, but it's an example of what I spoke about before. It's a story I'm excited about telling and I'm writing it because it feels right and because I want to!
WO: Lastly, if you could choose one fictional animal/creature to be a pet or companion, who would it be and why?
J.L-C: That's a good question, and it's taken me a while to come up with an answer! I think it would have to be the White Rabbit from Alice's Adventures In Wonderland. I'm terrible at time management – I'm always racing to meet deadlines of one sort or another – so, hopefully, the rabbit would keep me on time!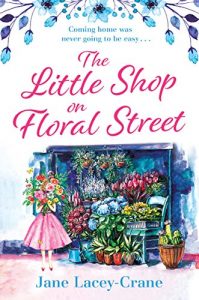 *****
You can find out more about Jane Lacey-Crane and connect with her on Facebook: Jane Lacey Crane – Author, Instagram: @janelaceycrane and Twitter: @JaneLaceyCrane
The Little Shop On Floral Street is available to buy from Amazon and KOBO.  
*****
Issue 7  Write On! magazine in available now. You can find it here.  
Celebrate your victories, however small they might be. So you've managed to write one hundred words? Fantastic! That's one hundred more than you had before.