Reshaping The Windrush Narrative
By Iesha Denize
This week at Pen to Print and Write On! we acknowledge Windrush Day in the context of our theme, 'Transformation'. I am sharing a series of articles that explore a Windrush perspective on personal transformation, in essence, a 'poetic' Windrush focus on the release and a reshaping of the narrative for London.  I'm also taking this opportunity to acknowledge the devastation of the volcano currently shadowing the Caribbean island of St Vincent.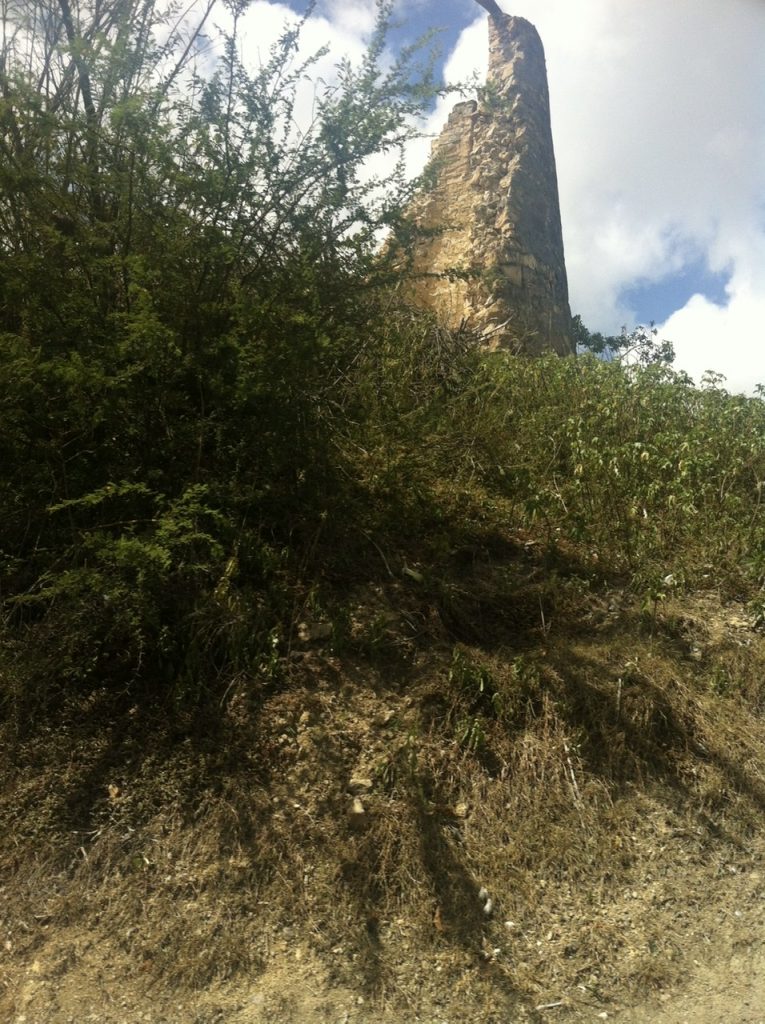 Following the deportations of people from the Caribbean, Windrush Day began in 2018 when the government made an announcement:  "A national Windrush Day will take place on 22 June every year to celebrate the contribution of the Windrush Generation and their descendants." Communities Minister Lord Bourne went on to say: "A Windrush Day will allow communities up and down the country to recognise and honour the enormous contribution of those who stepped ashore at Tilbury Docks 70 years ago. It will keep their legacy alive for future generations, ensuring that we all celebrate the diversity of Britain's history."
Visit this link for the full transcript: gov.uk/government/news/annual-day-of-celebrations-for-the-windrush-generation
Continuing our theme of 'Transformation', I open with an exploration of Caribbean proverbs as tools for personal development. Caribbean Proverbs reflect our African heritage while serving as an important link for those of us born in the UK. They are an important legacy, binding us back to that culture. Lorlett Hudson, CEO of 'One Hand Cant Clap,' focuses on African and Caribbean leadership development. The company name itself is one of the proverbs and speaks of collective social responsibility. Lorlett created a multi-award winning box of proverbs called Things Mama Used To Say which preserves that heritage, while facilitating much broader contemporary use, also.
I'm delighted to share an extract of her monthly newsletter on self-mastery, below. In keeping with Write On!'s theme, she asks how we respond to being released as we emerge from this lockdown. We are also asked to consider how we will be reshaping ourselves in this new world; navigating its new landscapes.
What Are You Good At?
By Lorlett Hudson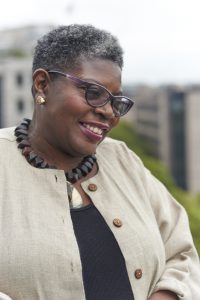 A true Master knows that this journey never stops.
As you move out of lockdown are you ready to stand out from the crowd?
In your career you will meet all kinds of influential people: interviewers, bosses, mavens, editors, managers, agents, thought leaders, and living legends. People who can open doors for you, or close doors. If you want to influence an influencer, it makes sense to learn everything you can about them – their likes and dislikes, and their personality, tastes, strengths and weaknesses. Yet, how many of us really take the time to consider ourselves with, anything like, objective curiosity?
David Perell wrote: Many of the most successful people have found their edge by putting their faith in one big idea. They've committed to the idea and studied it so much that its implications have become second nature.
As you travel along your life's journey, whatever you are dealing with during these challenging times of change, this is a reminder that we are here, we are the product of generations of ancestors who learned not to stand out, not to rock the boat and not to have a point of view, but they never let their circumstances stop them to fight for a just future for all. Keep soaring!
Connect with Lorlett through the One Hand One Clap website: onehandcantclap.co.uk
*****
Below, you can see how, as an artist, I've continued the explore the history of the region in my signature style: a visual narrative which combines art and literature.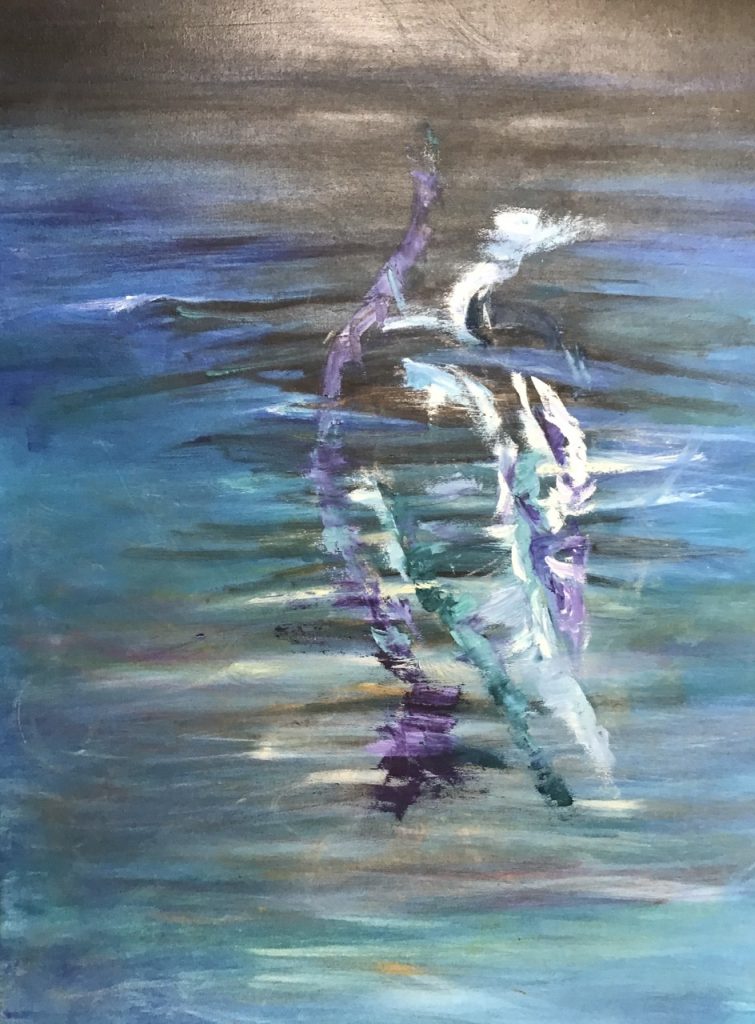 CaribBeing.
Widely acknowledged unequivocally
a unique melting pot and blend
of culture
as a consequence of European History
Regionally
Africa blends
with China and India
Seamlessly
Visually every race can see something of itself there
Culturally through music food and language
all peoples find latent Familiarity
Strains of the haunting residues of mystery
Infused in the peoples
Strands of the Legacies
Complex chapter of African History
Conveyed Genetically
Philosophically many find themselves
uniquely positioned
to record
the narrative of their own Humanity…
(c) Iesha Denzie, 2021
***** 
The shared history of Britain and the Caribbean is a very long one, and the Windrush era is a visible reflection of that history in our contemporary society.
In March 2020 West India Committee CEO, Blondel Cluff, delivered the annual Muellish Lecture to the City of London Guides, outlining the shared mutual heritage between the Caribbean and the City of London. As part of this lecture, the West India Committee produced an accompanying booklet, The West Indian City: The History Of The Carribean And The Square Mile available by clicking on this link, outlining this fascinating topic. Her insights ranged from how the merchants of the City of London helped to shape the modern Caribbean and how West Indians, including the West India Committee, have always played a part in the life of the City, for example, taking part in the Lord Mayor's show – even rising to the position of Lord Mayor.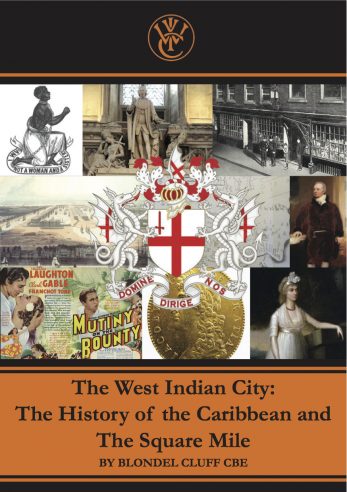 The following excerpt is extracted from The West Indian City: The History Of The Carribean And The Square Mile:
The merchants of the City not only actively supported c o l o n i s a t i o n through funding government, but also participated directly, as we note in Ligon's famed map of 1657, the earliest of Barbados. (In this map) Among the horsemen in full armour, camels, escaped Africans and Carib tribesmen you will note 'The tenn Thousande Acres of Lande which Belongeth to the Merchants of London' in the centre of one of the most productive colonies in British history. In 1650, a few years before Ligon's account of Barbados, the world's oldest greengrocer, Davison, Newman & Company, was founded in the City of London by David Rawlinson, friend of Samuel Pepys, who was a member of the Grocers' Company and father of Alderman Thomas Rawlinson, who went on to become Lord Mayor of London. Based in Creechurch Lane beside one of today's entrances to Leadenhall Market, under the sign of three golden sugar loaves and crown, the firm was a purveyor of West Indian Goods, and was described as the "Oldest business actually in the City of London". Due to the failed attempt to establish the equivalent of the East India Company in the guise of the Royal African Company founded in 1672 – a plethora of small to medium sized enterprises sprang up throughout the City that focused on Caribbean trade, many of which were headed up by City officials. Nonetheless, the success of the East India Company that went on to form its own army and to establish its very own temple of commerce, East India House in Leadenhall Street, eclipsed the Caribbean in the annals of history, although the Caribbean left an indelible mark on the face of the time, thanks to the cruel trade that underpinned its success. With ever-growing ties with the region, Charles II, on regaining the throne, took such an avid interest in the Caribbean that it is said he personally oversaw the design of the coat of arms of Jamaica by the Archbishop of Canterbury, the original of which is found in the College of Arms
6in the City's Queen Victoria Street. During his reign the fashion for coffee, chocolate, and tea raged, with fashion for produce from the East sucking the Caribbean into the vortex of City trade, as sugar was essential to making these bitter beverages palatable. Indeed, Charles' own wife was to make the 'taking of tea' so fashionable that it became an emblem of Britishness despite her Portuguese origins.
***** 
Remembering WINDRUSH
As a young child in the then British Guiana, my earliest memory of a family member leaving our country to come to England was in the early sixties. He was my mother's brother, and not only was he leaving the country, but a young family. In those days, going to the airport 'to see someone off' or less frequently, welcome them back, was a huge family affair. There would be carfuls of relatives and friends heading for the airport, and in the midst of the holiday conviviality, and the pride towards the person leaving, would be much weeping and last embraces. If ever I had not known that, I would experience it myself many years later in the 90s at Piarco Airport in Trinidad where at least twenty members of my uncle's children and their children were there to greet me.  My uncle never returned to Guyana, he would never see his parents again, and in due course, his children had left for Trinidad and settled there. It would be some years later again that my uncle would make a trip to Trinidad and meet his adult children, their children and grandchildren.  These individual stories with all their variances are what make up the hopes and sacrifices that are visibly apparent in those old photos of passengers disembarking the Empire Windrush. There were other ships before the EW, and after. My uncle flew to Trinidad and boarded one of these to London. In 1971, I myself, would fly to the UK and stay with this very uncle before my mother and my sisters joined me. As one of the thousands of Caribbeans who left their home to 'better themselves' it has been a bittersweet journey. The loss of one's homeland is a sorrow that never heals. We only have to check those Facebook pages where generations of migrants share their photos and memories, holding their country of origin close in their hearts. We never imagined the hardships we would have to face, as this was our Mother Country, and the early immigrants came as requested, to help rebuild Britain. Who would have imagined the recent crisis, which saw so many of those (and their children), who had settled and worked here, become victims of Home Office mismanagement? There is such a thing as a collective memory and, it's not inconceivable, to think of those other ships, 500 years ago, going in the other direction. Of course, there are many success stories; there are those who would do well, whether it be in engineering or academia. Creativity has flourished and the arts enriched by Caribbean/British musicians, artist and writers. The EM is an icon that is immediately recognisable as a specific point in history and, against all odds, the Caribbean spirit continues to be transformative, optimistic and continually inventive.
A Scattering Of Tongues
scattered like seeds
borne on wings
carried on the soles of feet
floating on water
trickling fish rasping breath
from dry riverbeds
we remember these marks of our passage
strange earth, hardened foot-bottoms
that no-one came to greet us
singing the songs of home
we remember the tapping in darkness
whispers from the darkness
growing like seeds in the darkness
learning new morse codes
we watched and listened
reached for the light
on land and water, train and boat
house/towerblock
songbirds are waking
songbirds are waking
from these dark quiet tunnels
of our throats
(c) Maggie Harris, 2021
Maggie Harris was born in Guyana and has lived in the UK since 1971. A writer and visual artist, she achieved a BA and MA in African/Caribbean and Post-Colonial Studies as a mature student at Kent University, and has twice won The Guyana Prize for Literature. She was the Caribbean Winner of the Commonwealth Short Story Prize and recently won The Wales Poetry Award. She was International Teaching Fellow at Southampton University and has worked for Kent Arts & Libraries. Kent University, and freelance creative across the UK. She has performed her work internationally most recently in Mangalore, India. Her poem for Kent, 'Lit by Fire', commissioned by the BBC, is available to read online and her winning poem 'Canterbury' is a Public Art Display in the city's Westgate Gardens. Her latest collection of poetry, On Watching a Lemon Sail the Sea' is available from canearrowbooks.com
Connect with Maggie at maggieharris.co.uk
*****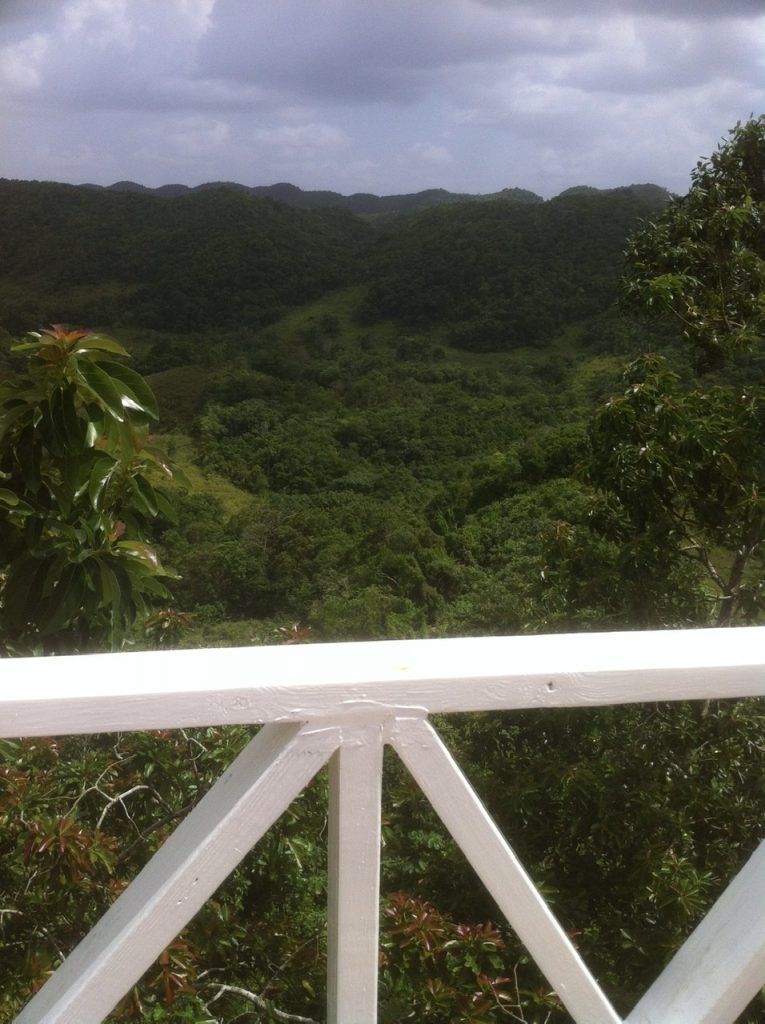 Like the rest of the world, the Caribbean has been badly affected by the global pandemic. Losing tourism, its main source of income, continues to devastate the region. The recent volcano in St Vincent only adds to this devastation. It's worth noting that other islands stepped up immediately to take evacuees.
On this Windrush Day, my heart goes out to the people of St Vincent who are enduring even more loss and hardships in the chaos of this natural disaster. Further links for information voice-online.co.uk/news/2021/04/13/la-soufriere-volcanic-eruption-update-uk-fundraising-efforts-and-more-explosions-expected/ Hurricane Season in the Caribbean begins in June. However, I leave you with the last word from The Things Mama Used To Say:
Empty bag caan stand up which means:
We all need to have substance to function effectively – develop yourself
*****
And finally, if you would like to experience the original Windrush walkway from ship to shore, you can visit an art installation in Tilbury, more details here evewrightarts.org/tilbury-walkway
*****
A national Windrush Day will take place on 22 June every year to celebrate the contribution of the Windrush Generation and their descendants.