Saturday Spotlight: Latest Book Releases w/c 17 October
by Claire Buss, Deputy Editor, Write On! 
At Write On! and Pen to Print we want to help connect authors and readers, so we've created a Spotlight page every Saturday, showcasing some of the exciting new reads available. The list has been curated by Lisa Rouiller and myself, based on books that you send us, so if you're an author and you'd like your book in the spotlight, reach out to Lisa at pentoprint@lbbd.gov.uk. Whether you're an indie author, with a small press or mainstream publisher, we'd love to hear from you and shine a light on your new novel.
Write On! offers other opportunities for writers as well. If you'd like us to feature an extract from your book or a short story, please send the extract, book cover and blurb to pentoprint@lbbd.gov.uk with the subject Write On! Showcase (ensuring you have your publisher's permission, of course).
Pen to Print are also looking for short videos from people reading a passage from their favourite book, or authors reading extracts from their own books. These videos will be featured on the Pen to Print YouTube channel and across our social media. Please send in your videos or links to pentoprint@lbbd.gov.uk with the subject 'Video Stories'.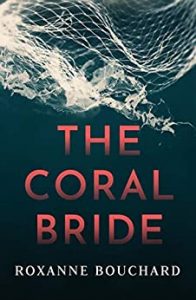 When an abandoned lobster trawler is found adrift off the coast of Quebec's Gaspé Peninsula, DS Joaquin Moralès begins a straightforward search for the boat's missing captain, Angel Roberts – a rare female in a male-dominated world.
But Moralès finds himself blocked at every turn: by his police colleagues, by fisheries bureaucrats, and by his grown-up son, who has turned up at his door with a host of his own personal problems.
When Angel's body is finally discovered, it's clear something very sinister is afoot, and Moralès and son are pulled into murky, dangerous waters, where old resentments run deep.
Exquisitely written, with Bouchard's trademark lyrical prose, The Coral Bride evokes the power of the sea on the communities who depend on it, the never-ending struggle between the generations, and an extraordinary mystery at the heart of both.
Available to buy here
Connect with Roxanne Bouchard
It's a small story. A small town with small lives you would never have heard about if none of this had happened.
Hinton Hollow. Population: 5,120.
Little Henry Wallace was eight years old and one hundred miles from home before anyone talked to him. His mother placed him on a train with a label around his neck, asking for him to be kept safe for a week; kept away from Hinton Hollow.
Because something was coming.
Narrated by Evil itself, Hinton Hollow Death Trip recounts five days in the history of this small rural town, when darkness paid a visit and infected its residents. A visit that made them act in unnatural ways. Prodding at their insecurities. Nudging at their secrets and desires. Coaxing out the malevolence suppressed within them. Showing their true selves.
Making them cheat.
Making them steal.
Making them kill.
Detective Sergeant Pace had returned to his childhood home. To escape the things he had done in the city. To go back to something simple. But he was not alone.
Evil had a plan.
Available to buy here
Connect with Will Carver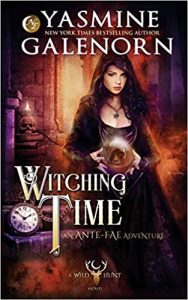 Marigold and Rain are running a harvest festival on their farm.
Llewellyn and Raven open a vendor's booth to join in the fun. But Raven soon discovers the farm has deadly past. When she encounters the spirit of a teenaged girl who was thought to have been a runaway, she quickly discovers the girl was killed.
As she attempts to prove the girl was the victim of a deadly ritual gone awry, a series of terrifying paranormal events begin to occur. Raven soon realises that the spirit of the killer is still lurking on the land, and a race is on.
Raven must prove that the girl was murdered before the killer's ghost strikes again, because they're willing to sacrifice anyone and anything who threatens to reveal the secrets of their past.
Available to buy here
Connect with Yasmin Galenorn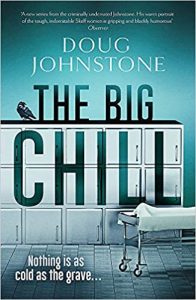 Haunted by their past, the Skelf women are hoping for a quieter life.
But running both funeral directors and a private investigation business means trouble is never far away, and when a car crashes into the open grave at a funeral matriarch Dorothy is conducting, she can't help looking into the dead driver's shadowy life.
While Dorothy uncovers a dark truth at the heart of Edinburgh society, her daughter Jenny and granddaughter Hannah have their own struggles. Jenny's ex-husband Craig is making plans that could shatter the Skelf women's lives, and the increasingly obsessive Hannah has formed a friendship with an elderly professor which is fast turning deadly.
Something even more sinister emerges when a drumming student of Dorothy's disappears and suspicion falls on her parents. The women find themselves sucked into unbearable darkness – but could the real threat be to themselves?
Following three women as they deal with the dead, help the living and find out who they are in the process, The Big Chill follows A Dark Matter, book one in the Skelf series, which reboots the classic PI novel while asking the big existential questions; all with a healthy dose of pitch-black humour!
Available to buy here
Connect with Doug Johnstone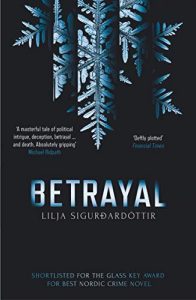 Burned out and traumatised by her horrifying experiences around the world, aid worker Úrsula has returned to Iceland. Unable to settle, she accepts a high-profile government role in which she hopes to make a difference again.
On her first day in the post, Úrsula promises to help a mother seeking justice for her daughter, who had been raped by a policeman. Life in high office soon becomes much more harrowing than Úrsula could ever have imagined. A homeless man is stalking her – but is he hounding her, or warning her of some danger? And why has the death of her father in police custody so many years earlier reared its head again?
As Úrsula is drawn into dirty politics, facing increasingly deadly threats, the lives of her stalker, her bodyguard and even a witch-like cleaning lady intertwine. Small betrayals become large ones, and the stakes are raised ever higher.
Available to buy here
Connect with Lilja Sigurdardóttir
Remember, if you're an author and you'd like to see your book in our Saturday Spotlight, email: pentoprint@lbbd.gov.uk and send us the details of your new novel. 
Further Links

For details of Penguin RandomHouse new releases, visit their website here.
For details of Hachette new releases, visit their website here.
For details of HarperCollins new releases, visit their website here.
For details of PanMacmillan new releases, visit their website here.
For details of Simon & Schuster new releases, visit their website here.
Disclaimer: Amazon links are given for ease but please remember there are a number of other online retailers operating, including hive (which helps to support independent book shops), Kobo, Apple Books, Google Play and Nook as well as online stores for bookstores like Waterstones, Barnes & Noble and WHSmiths. Given the current situation, though, please check first.
We want to help connect authors and readers, so we've decided to create a spotlight page every Saturday, showcasing some of the exciting new reads available.