Saturday Spotlight: Latest Book Releases w/c 8 August
by Claire Buss, Deputy Editor, Write On! 
At Write On! and Pen to Print we want to help connect authors and readers, so we've created a Spotlight page every Saturday, showcasing some of the exciting new reads available. The list has been curated by Lisa Rouiller and myself, based on books that you send us, so if you're an author and you'd like your book in the spotlight, reach out to Lisa at pentoprint@lbbd.gov.uk. Whether you're an indie author, with a small press or mainstream publisher, we'd love to hear from you and shine a light on your new novel.
Write On! offers other opportunities for writers as well. If you'd like us to feature an extract from your book or a short story, please send the extract, book cover and blurb to pentoprint@lbbd.gov.uk with the subject Write On! Showcase (ensuring you have your publisher's permission, of course).
Pen to Print are also looking for short videos from people reading a passage from their favourite book, or authors reading extracts from their own books. These videos will be featured on the Pen to Print YouTube channel and across our social media. Please send in your videos or links to pentoprint@lbbd.gov.uk with the subject 'Video Stories'.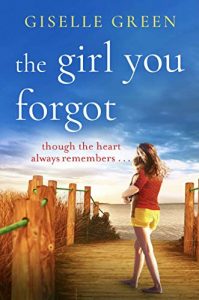 Does the heart never really forget?
When Ava's partner Will is diagnosed with a terminal brain tumour, the doctors give Will one chance to survive – an operation which means he will lose his recent memory. Ava begs him to take the chance, sure that she can cope with Will forgetting her. After all, they have something very special to live for.
But they are also keeping a heart-breaking secret, and if Will loses his memory, Ava will have to carry that secret alone.
Can they rebuild their love from scratch, or will their secrets and past come between them? Will Ava really be a stranger when Will wakes up – or does the heart never really forget?
Giselle Green returns with a heart-breaking, deeply moving story of love, loss, and what it really means to be alive. Perfect for all fans of Jodi Picoult, Susan Lewis and Diane Chamberlain.
Available to buy here
Connect with Giselle Green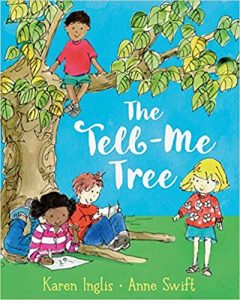 "Hello, I am the Tell-Me Tree. Why don't you come and sit by me…"
Beautifully illustrated, this gentle picture book invites children to share how they are feeling – whether happy, sad or somewhere in between, through conversation, drawings or writing.
Includes download links to a choice of Tell-Me Tree posters for use at home or in the classroom (including one where children can add their own friends or family beneath the tree), fun templates to help children draw their own tree, and links to resources for grown-ups.
Suitable for ages 4-8, The Tell-Me Tree helps encourage discussion of feelings and emotions with friends, family and trusted grown-ups in a natural way.
From the international bestselling author of The Secret Lake, with stunning pen and ink illustrations by Anne Swift.
Available to buy here
Connect with Karen Inglis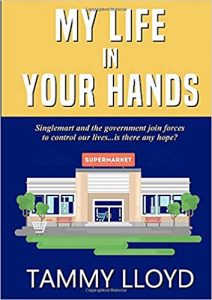 The Hopes are a typical English family living in 1989's Britain. It's a time when the country is going through immense change, and that's even before the brand-new, state-of-the-art Singlemart superstore opens up in their little Midlands town, generating much excitement among the residents.
The catch, however, is that everyone must use a swipe card which records every item they purchase, and the items have been given negative or positive values, depending on how 'healthy' that item is deemed to be. The overall individual points result in either a bright future… or none at all.
Unfortunately, the new Singlemarts are just the tip of the iceberg; with the government looking to control every aspect of their citizens' lives, there are dark times ahead.
With most of her family obeying the rules, will Diane Hope comply, as she has been doing her whole life? Or will she, for once, stand up and fight?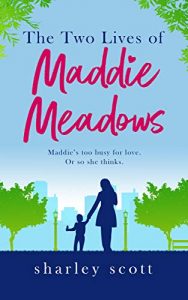 Maddie Meadows adores her family and loves her work. But she has good reason to keep them separate.
For single mum Maddie, home is a flat on a run-down estate. And family consists of an excitable toddler, a lonely dad and a younger brother mired in a love triangle.
Meanwhile, professional Madeleine balances a tricky day job, made worse by a jealous colleague. No one at work knows about her other life, and she needs to keep it this way. One of the bosses has made his feelings very clear about single parents and the people on her estate.
Thank goodness for her fun-loving and loyal friends, although Maddie wishes they'd believe her when she insists she has no time for love. Or so she tells herself, as she fights to quell her hidden feelings for gorgeous colleague, Oliver, who comes from the posh part of town.
When her friends line up their ideal man for her – Sean, more beanstalk than Bean – Maddie wishes she'd told them the truth. It's hard enough juggling two lives. But, with all the added complications, how long will be it be before Maddie's carefully-created world comes crashing down?
Available to buy here
Connect with Sharley Scott
Stratford, 1943.
World War Two is still raging across Europe. But for the Lavender Girls, the workers at the Yardley cosmetics factory in east London, there are even more challenges on the home front.
Esther, newly married, is learning to juggle life as a working woman with her duties as a wife and homemaker. And she must find a way to help her adopted family on the Shoot, who are battling their own hidden demons .
Headstrong Patsy, a new recruit at the Yardley factory, has a double life that takes her from the East End lipstick belt by day, to the stage in the West End at night. But will she be able to keep her secrets hidden from her controlling mother, Queenie?
For bubbly Lou, a forbidden love forces her to choose between family loyalty and a chance at true happiness. Is she brave enough to forge her own path in the chaos of war?
One thing is certain: the Lavender Girls need one another more than ever if they are going to survive.
Available to buy here
Connect with Kate Thompson
Remember, if you're an author and you'd like to see your book in our Saturday Spotlight, email: pentoprint@lbbd.gov.uk and send us the details of your new novel. 
Further Links

For details of Penguin RandomHouse new releases, visit their website here.
For details of Hachette new releases, visit their website here.
For details of HarperCollins new releases, visit their website here.
For details of PanMacmillan new releases, visit their website here.
For details of Simon & Schuster new releases, visit their website here.
Disclaimer: Amazon links are given for ease but please remember there are a number of other online retailers operating, including hive (which helps to support independent book shops), Kobo, Apple Books, Google Play and Nook as well as online stores for bookstores like Waterstones, Barnes & Noble and WHSmiths. Given the current situation, though, please check first.
We want to help connect authors and readers, so we've decided to create a spotlight page every Saturday, showcasing some of the exciting new reads available.