Saturday Spotlight: New Book Releases February
By Claire Buss, Deputy Editor, Write On! 
At Write On! and Pen to Print, we want to help connect authors and readers, playwrights and audiences, so we've created a Spotlight page every Saturday, showcasing some of the exciting new reads and plays available. The curated list is based on books and plays that you send us, so if you're an author or a playwright and you'd like your book or play in the spotlight, reach out to us at pentoprint@lbbd.gov.uk. Whether you're an indie author, with a small press or mainstream publisher, established or brand new playwright, we'd love to hear from you and shine a light on your new work.
Write On! offers other opportunities for writers as well. If you'd like us to feature an extract from your book or a short story, please send the extract, book cover and blurb to pentoprint@lbbd.gov.uk with the subject: Write On! Showcase (ensuring you have your publisher's permission, of course).
Pen to Print are also looking for short videos from people reading a passage from their favourite book, or authors reading extracts from their own books. These videos will be featured on the Pen to Print YouTube channel and across our social media. Please send in your videos or links to pentoprint@lbbd.gov.uk with the subject: Video Stories.
*****
OBJECTS & APPARITIONS: the art of being Elizabeth Bishop
– RELEASE DATES: BEGINNING 25 JANUARY, THEN BI-WEEKLY THROUGH 9 AUGUST 2022 –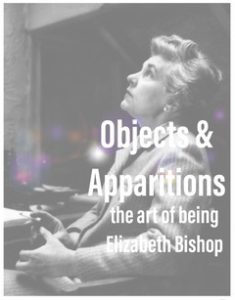 A limited series podcast/radio play about the poet Elizabeth Bishop, with original musical settings of her poetry by Paula M. Kimper.
Combining dramatised readings based on Bishop's prodigious correspondence, biographical details, and song settings of her poetry, the monodrama form has been reimagined as five separate episodes of Bishop's life. Four different artists, with backgrounds in opera, cabaret, and contemporary classical music, reinterpret Bishop's story through the lens of their own personal and artistic journey.
The episodes will be interleaved with interviews discussing the process and background of the project with artistic director, Laure Meloy. In addition, Objects & Apparitions will host 'guest' episodes of similarly themed or framed podcasts: sonic theatre, celebrations of poetry, art song, and biography.
Find out more here: anchor.fm/laure-meloy
*****
SHE IS AWAKE…
Norfolk, 1643. With civil war tearing England apart, reluctant soldier Thomas Treadwater is summoned home by his sister, who accuses a new servant of improper conduct with their widowed father. By the time Thomas returns home, his father is insensible, felled by a stroke, and their new servant is in prison, facing charges of witchcraft.
Thomas prides himself on being a rational, modern man, but as he unravels the mystery of what has happened, he uncovers not a tale of superstition but something dark and ancient, linked to a shipwreck years before.
Something has awoken, and now it will not rest.

 Available to buy here
Connect with Rosie Andrews
On a boat offshore, a fisherman guts a mackerel as he anxiously awaits a midnight rendezvous.
Villagers, one by one, disappear into a sinkhole beneath a yew tree.
A nameless girl is taped, bound and put on display in a countryside market.
A man returning home following the death of his mother finds something disturbing among her personal effects.
A dazzling and disquieting collection of stories, How To Gut A Fish places the bizarre beside the everyday and then elegantly and expertly blurs the lines. An exciting new Irish writer whose sharp and lyrical prose unsettles and astounds in equal measure, Sheila Armstrong's exquisitely provocative stories carve their way into your mind and take hold.
Available to buy here
Connect with Sheila Armstrong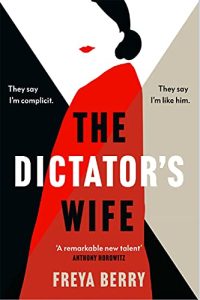 WOMAN
I learned early in life how to survive. A skill that became vital in my position.
WIFE
I was given no power, yet I was expected to hold my own with the most powerful man in the country.
MOTHER OF THE NATION
My people were my children. I stood between him and them.
I am not the person they say I am.
I am not my husband.
I am innocent.
Do you believe me?
Visceral and thought-provoking, haunting and heartbreaking, The Dictator's Wife will hold you in its grip until its powerful conclusion, and keep you turning the pages long into the night.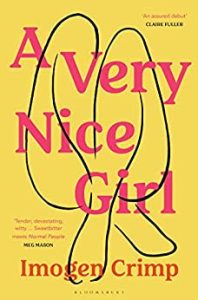 Anna is struggling to afford life in London as she trains to be a singer.
During the day, she vies to succeed against her course mates with their discreet but inexhaustible streams of cultural capital and money, and in the evening she sings jazz at a bar in the City to make ends meet.
It's there that she meets Max, a financier 14 years older than her. Over the course of one winter, Anna's intoxication oscillates between her hard-won moments on stage, where she can zip herself into the skin of her characters, and nights spent with Max in his glass-walled flat overlooking the city.
But Anna's fledgling career demands her undivided attention, and increasingly – whether he necessarily wills it or not – so does Max…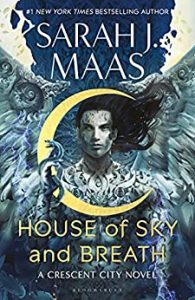 Bryce Quinlan and Hunt Athalar have made a pact.
As they process the events of the Spring they will keep things … platonic … until the Solstice. But can they resist when the crackling tension between them is enough to set the whole of Crescent City aflame?
And they are not out of danger yet. Dragged into a rebel movement they want no part of, Bryce, Hunt and their friends find themselves pitted against the terrifying Asteri – whose notice they must avoid at all costs. But as they learn more about the rebel cause, they face a choice: stay silent while others are oppressed, or fight. And they've never been very good at staying silent.
 Available to buy here
Connect with Sarah J. Maas
London, 1944.
Clara Button is no ordinary librarian. While the world remains at war, in east London Clara has created the country's only underground library, built over the tracks in the disused Bethnal Green tube station. Down here, a secret community thrives: with thousands of bunk beds, a nursery, a café and a theatre offering shelter, solace and escape from the bombs that fall above.
Along with her glamorous best friend and library assistant, Ruby Munroe, Clara ensures the library is the beating heart of life underground. But, as the war drags on, the women's determination to remain strong in the face of adversity is tested to the limits, when it seems it may come at the price of keeping those closest to them alive.

Based on true events, The Little Wartime Library is a gripping and heart-wrenching page-turner that remembers one of the greatest resistance stories of the war.
Available to buy here
Connect with Kate Thompson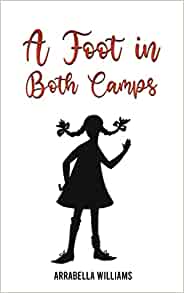 Susie is a four-year-old determined child born in the UK, whose parents have come to the UK from the Caribbean during the Windrush years in the late 1950s to help with rebuilding the country after the Second World War.
A battle of wills ensues between the diminutive, wiry and strong-willed Susie and her overbearing and towering father, who commands obedience from not only Susie and her siblings, but also her mother. Although tender in years, Susie develops a stoicism which is remarkable for her age, and risks being ostracised from her family with her steely determination to stand up to her father. She is faced with negotiating the juxtaposition of conflict between two opposing cultures, which creates an internal tug of war and cultural confusion. Her identity is challenged, with Susie questioning where she really belongs.
With the odds stacked against her, we see a strength of spirit which shines through and never diminishes. Even in the face of adversity, she pushes herself towards what looks like an uncertain future, determined to succeed come what may.
Remember, if you're an author and you'd like to see your book in our Saturday Spotlight, email: pentoprint@lbbd.gov.uk and send us the details of your new novel.

Further Links
For details of Penguin RandomHouse new releases, visit their website here.
For details of Hachette new releases, visit their website here.
For details of HarperCollins new releases, visit their website here.
For details of PanMacmillan new releases, visit their website here.
For details of Simon & Schuster new releases, visit their website here.
Disclaimer: Amazon links are given for ease but please remember there are a number of other online retailers operating, including hive (which helps to support independent book shops), Kobo, Apple Books, Google Play and Nook as well as online stores for bookstores such as Waterstones, Barnes & Noble and WHSmiths. 
We want to help connect authors and readers, so our Saturday Spotlight page showcases some of the exciting new reads available each month.