Showcase: Ghosthood + Recollections
September's Showcases are introduced by Georgina Brown, Manager of The Wilbur & Niso Smith Foundation.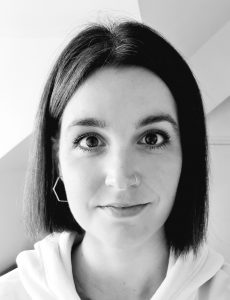 'To the well-organised mind, death is but the next great adventure.' J.K Rowling, via Albus Dumbledore
This week, I would like to share two pieces of prose with you. It is their reflective nature that encouraged me to present them side-by-side. One reflects on life after death, and the other reflects on death and loss while alive. At the Foundation, we are firm believers that an adventure provides you with the space and environment to learn something new about yourself. Taking the time for reflection can have the same effect.
Like childhood or adulthood, in Emma Riva's short story Ghosthood, the 'ghosthood' is a stage of life but also a state of being. The story is an observational approach to the early days of the protagonist Reva's ghosthood: how she explores her new state and how she starts to reach for the dreams that endure from her living life.
Ghosthood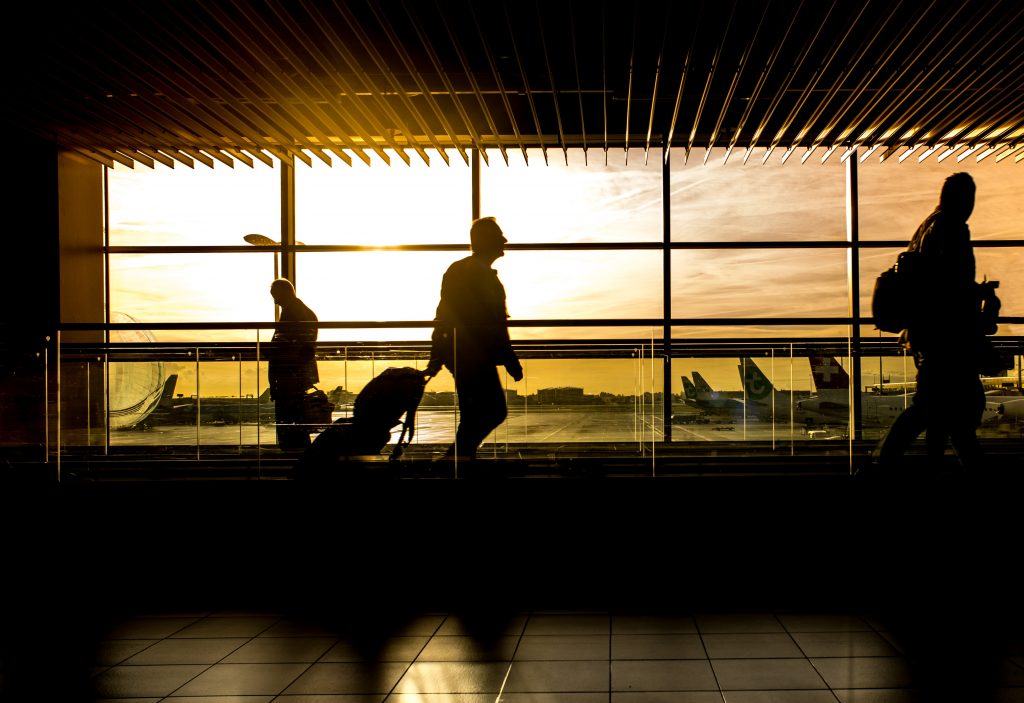 Reva's only wish when she was alive had been to travel the world. She had perused travelogues advertising Icelandic and Danish fjords and icecaps, the glittering skyscrapers of Dubai and Abu Dhabi, the jungles of Malaysia and places like Singapore where supposedly you could be arrested for chewing gum because the streets were so pristine. Those pamphlets were eventually cut up into wrapping paper for holiday presents or Bar Mitzvah gifts, or used to cover the tops of jars to safely trap spiders and waterbugs and then deposit them out the window without touching them. The pamphlets never went anywhere other than her measly apartment in outer Minneapolis where every surface developed a layer of dust, tortilla-chip crumbs, and snags of hair she swore weren't hers which materialized in the drain.
She longed for the sanitized staleness of the inside of an airplane, but instead what she got was the stench of old incense and rotting kale she'd forgotten to eat. She had a way of buying groceries, then getting take-out until her groceries went bad. Rather than binge-eating, Reva was more partial to binge-spending, spiralling down frequent online-shopping rabbit-holes on Depop or Taobao or eBay and ending up with piles of first printings of vinyl records, limited edition Breaking Bad Funko Pop! figurines, or homemade earrings shaped like plastic octopi. She would say to herself that money wasn't real, that she was allowed to buy whatever she wanted. But none of that mattered when she first realized she was dead, in her apartment.
Reva looked through her own translucent hands. Her phone was lying on the coffee table, and she attempted to poke the screen with her finger and unlock it. Her fingernail passed right through the material, that black quasi-metal undoubtedly obtained through some unethical means in Central Africa. She poked at the screen again, just to watch her own finger trail through the screen. She would never have to tell anyone where she was again. Never have to answer another automated text message from her medical billing system, never waste another afternoon reading her most recent ex-boyfriend's social media or see targeted advertising for his awful emo band. Never see her bank statement and feel immense shame for buying three packs of Choco Pies from the Korean grocery around the block, then spend the next day counting calories and cooking miserable fried rice and drinking kombucha.
She had no reason to care why or how she died. Maybe she'd left the gas on. A sudden heart attack? An intruder in the house could have knifed her. An aneurysm? Pulmonary embolism? Someone in her family would find out somehow. And of course, people would mourn – she'd had a life, and every life had some mourning at its tail end. But she figured her family wouldn't be too sad. Her student loans would have to be paid off by somebody, but she kept thinking to herself how that was no longer her responsibility, no matter how guilty she felt at leaving them behind with it all. Overthinking seemed far away now. How funny to be able to think while you're dead. She hadn't figured on that. But she was able to go wherever she pleased.
This was how Reva began to haunt the outgoing flights of the Minneapolis-Saint Paul International Airport. She spent her first few hours there standing on the black moving walkway, floating back and forth. Her feet did not touch the ground, so at first, she was stationary on the walkway despite it moving below her. Then she curled her translucent toes and found that when she dug her spiritual self into the ground, she could move along with the belt.
She laid her whole body down on her back. The feet of passersby phased through her. It felt like nothing at all. The ceiling of the airport stretched above – a gaping, grey maw. Slowly the sun went down and the airport lights gleamed fluorescent in the dark that cloaked the city. The first flight she saw was to Fargo, the line crowded with pink-cheeked Midwesterners.
Once on the plane, Reva learned that ghosts are unaffected by altitude sickness or that dreadful ear-popping that made flying so unpleasant under ordinary circumstances. She had studied physics a long time ago, and wondered to herself whether she, on a technicality, was really just floating in the air, rather than inside of the plane. She floated through the aisles, across sleeping passengers' laps. An elderly woman watched The Fast and the Furious on the airplane screen, illuminating the dark with piercing pixels of white light. Next to her, a boy in a backwards baseball cap had gossamer drops of drool around the corner of his mouth on his salt-and-pepper unshaved face. The city was a cluster of amber lights below, the flight a short, sleepy confirmation that she could do whatever she pleased.
Fargo airport was a beige space, with long hallways and tired, polite people chattering to each other about the planes being late from defrosting. From Fargo she flew to Seattle, only because Nirvana's Incesticide was her favorite album. The Peet's Coffee in Seattle airport made her wish she could still taste, and she phased her way through the coffee counter to stick her face underneath a coffee drip. But to no avail.
She spotted a line to Anchorage, Alaska. The frontier of the United States, one of the last states to join the union. That had to be worth her time. She relished the feeling of smugness as she cut the line and floated on to the plane – entirely empty but for the flight attendants.
Each flight was more pleasant than the last, and she found that in her new undead state, wake and sleep were no longer distinguishable from each other and there was only a sort of warm, content consciousness. She would simply slump against the wall on the plane and watch as passengers' feet passed through her. She loved to feel how far from home she was, how unfamiliar the world was and how no one would ever know her again. Never hungry or tired again.
Anchorage airport was small and cold, full of tourists and scientific researchers. Maybe after this she would go somewhere warm – Los Angeles, San Francisco. She wandered into the airport bathroom, a sterile, eerie room of gray tiles. The intercom announced flights in a staticky, Canadian accent with accentuated o's. As she stared into the mirror, she heard a flight for Los Angeles being announced and was dully aware that she was missing it. But upon looking into the mirror, she saw nothing. No shape. She would never know what she was wearing when she died.
After wandering around Anchorage for a bit and wishing she could hug the Siberian Husky plushies sold at the airport kiosk, she saw the line to Petropavlovsk-Kamchatsky, which she soon learned was a remote airport in eastern Russia. She realized that she had been restricting herself to domestic travel because as a living person, one needed a passport, but another perk to undead existence was the lack of documentation needed for anything.
Not quite Los Angeles, but the malaise in whatever remained of her consciousness led her to just want to get away.
The passengers were mostly what she assumed to be Siberian – women with tightly wound black braids and elaborately designed mittens. Men with bushy red beards read books in Cyrillic lettering and sipped pungent airplane borscht. When she disembarked in Petropavlovsk-Kamchatsky, she found it to be a quaint, melancholy city dwarfed by eerily majestic white mountain ranges.
When she listened to living people talk to each other she wondered if she had gone to hell, that her fate was to be alone.
'Where's the bathroom at, do you think?' a girl in a puffy winter hat asked a dark-skinned man with shoulder-length hair who held a bright orange Thermos in his hands. They were the only two speaking English she could identify in the airport.
'Probably by the fast food place,' the man replied. 'Jeez, it's so cold.'
People called that kind of thing small talk, and in the expanse of the Siberian mountains words really did seem small, meaningless. Of no consequence to a dead girl. But they still made a pang in whatever was left of her heart.
'Thanks for letting me sleep on your shoulder on the flight,' the girl said. The man planted a kiss on the top of her head.
The fast-food signs advertised reindeer burgers and heavy stews for prices much lower than anything in Minneapolis. As a ghost, there was no money. No statehood. No marriage licenses. No Tinder. No visas. No taro tapioca bubble tea or dates at dingy college bars by the University of Minnesota campus in Dinkytown. There was only what was left of her. She recalled once reading a travel brochure called The Lonely Planet. This was the loneliest a person could be, she thought. In Judaism, you were supposed to reunite with all of your relatives upon your death. As she sat in an empty row of seats in the Petropavlovsk-Kamchatsky airport, in front of a wide window looking out into a sheer, unfathomable inhospitable climate, she wondered if perhaps her family hadn't wanted her, and this was why she had come here. She could see clouds wrapping around the peak of the mountain. The sunrise made the snow sparkle radiant white.
(c) Emma Riva, 2021
Ghosthood was shortlisted for the 2021 'Author Of Tomorrow' award, in partnership with Worldreader. If you would like to read the full story, you can access it in Worldreader's open library. Download the Worldreader app, or visit read.worldreader.org on a mobile phone or tablet and search for the anthology Strength, Survival And Sea Monsters.
*****
The second piece for this week's showcase is Recollections by Patsy Middleton. The author sets the scene simply, giving us readers just enough information to be able to imagine the protagonist's walking route. The juxtaposition of dusty gutters and bright bouncing hair gives us an insight into the protagonist's thoughts, as we are privy to her clearest memories of the time she's reflecting on.
Recollections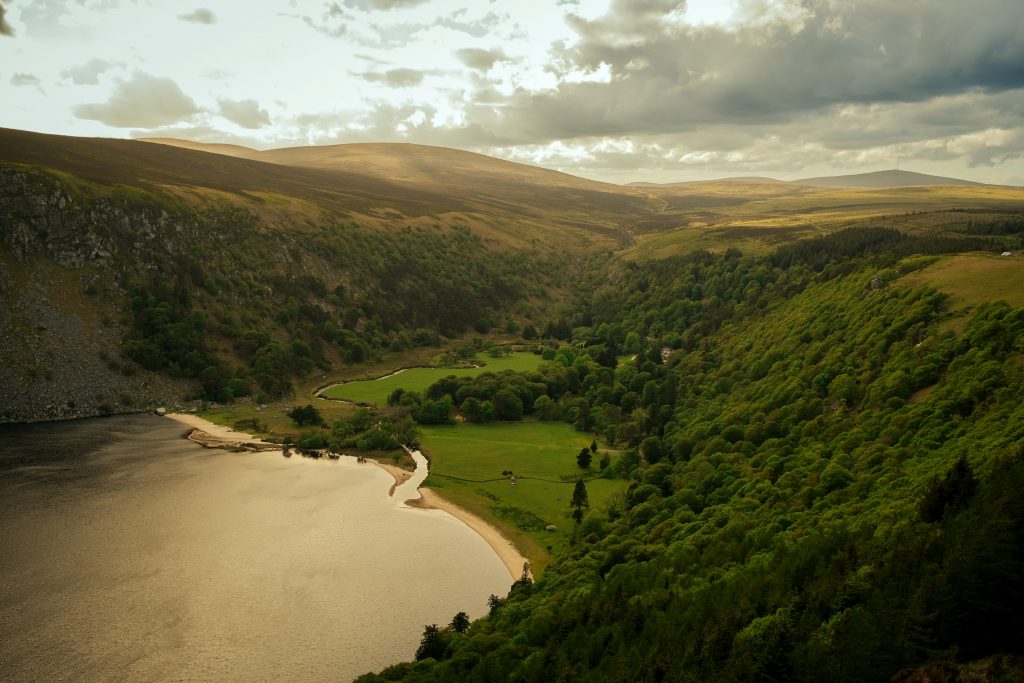 She closes the door and walks past the short row of houses. In the gaps between them, she sees the Wicklow mountains risen up from lakes and land, seeming to separate this day from common-place mornings. Purplish, grey-green, fine-looking mountains obscured by distance, like childhood memories.
Memories of playing with Billy Goldsberry making pies from the dust in the gutter, and the red-headed Kenny sisters passing by with their bright hair bouncing on their shoulders.
She remembers Mrs Dooley from number eight, who always wore an apron.
And the three little dresses the woman made specially for her.
The cold Northerly wind plays with her scarf, ruffles her hair makes her nose run – eyes, too.
It cries a low moan, mirroring her mood and nothing keeps her here now.
Memories flood in on her grief as she looks back on her childhood – days were longer then.
She remembers how, in the kitchen after dinner with only the light from the fire, they would sit around the hearth reminiscing, telling stories or speaking of the troubled times when Uncle Ned had joined the rebels in the Easter Rising.
Mother didn't approve and sniffed. She always sniffed when they talked of things like that.
Someone said: "It was a lucky day for him when he was wounded and sent off to Galway to recuperate, otherwise they would have put him against a wall, and…"
Talk like that frightened her. She remembers when they told of the man shot outside Jacobs biscuit factory, where Mother once worked, and his brains spilt over the pavement.
She didn't like evenings when they talked like that.
"I was in labour with me first child and on me way to the hospital – in Brides Street it was – the snipers were shootin' at each other across the street from the roof tops. I was afraid o' me life. I thought I'd have the baby in the street."
How many times she'd heard Mother tell that story!
She dismisses these recollections and turns her thoughts to other times.
Now she remembers going for walks on Sundays on the towpath by the Royal Canal. Once, they met the well-to-do Ryan family with their twin girls wearing dazzling white-lace first communion dresses with silver crosses around their necks and their hair twisted into fat ringlets.
The two families talked a lot but said little.
She remembers the first time Billy kissed her. They were only 15 and promised to stay together for ever until…
"No, I won't think about that." But she can't keep from her mind how Billy and his friend Sam joined up to fight in the war and Billy was killed.
Mother tried to comfort her and told her about Aunt Ginny who married Tom O'Lochlin.
"He went off to the trenches the following day and within a week, Ginny got a telegram saying he was dead."
Her shoulders straighten, her steps lengthen to a purposeful stride.
No more evenings spent talking by the fire. No more about rebellion. No more about the war.
Mother's voice echoes in her mind: 'No more a that now!'
© Patsy Middleton, 2021
For a short piece of prose, the author introduces a large number of characters, each simply but carefully observed with small detail. These details allow us to build a fuller picture of the protagonist's life. The author moves deftly from one to another, conveying that the piece is an internal monologue.
Billy's death, a tragedy of the war, is a pivotal moment in the piece, but clearly also of the protagonist's life. "No more evenings spent talking by the fire," echoes a sadness for a lost time. Yet, her purposeful stride and emphasis of her mother's "No more a that now!" indicates a change in her grief, and the decision to keep moving forward. Both moving, both meaningful, these two pieces were an absolute delight to read.
*****
If you'd like to see your writing appear in the Write On! Showcase, please send your short stories, poetry or novel extracts to pentoprint@lbbd.gov.uk.
You can read more fiction, poetry, interviews and author advice in the latest issue of Write On!  Issue 10 of Write On! is available now. You can see it here.