Write On! Features: How I Won A Publishing Contract Thanks To Twitter by Gail Aldwin
By Gail Aldwin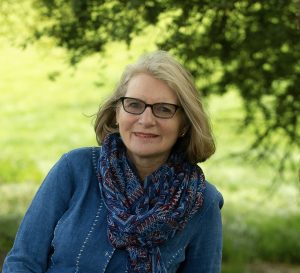 For anyone on Twitter, you may have come across online pitching events encouraging writers to compose a tweet using 280 characters to get their story under the eyes of literary agents and publishers. If the tweet is 'liked' there's an opportunity to submit a query letter, synopsis of the work and the first three chapters for consideration. It's a good way to bypass the slush pile and I've attracted some interest by honing my elevator pitch to the size of a tweet. In previous Twitter pitches, I've used the following to describe my latest novel (the words in capitals suggest comparable titles):
THE WIDOW x HIGH FIDELITY
Menopausal journalist rediscovers her mojo by developing a true crime podcast about a missing West Country teenager in 1979. The dual timeline reveals the girl's story of infatuation and exploitation with an unforgettable twist. 
Last year, I saw another Twitter pitch advertised by Bloodhound Books, a leading independent publisher based in Cambridge. This time, I had to compose a 100-word pitch:
The Secret Life Of Carolyn Russell (79,500 words) is a gripping dual-timeline mystery, perfect for fans of The Widow by Fiona Barton, Sadie by Courtney Summers and novels by Kathleen McGurl. 
It's 2014 when redundant journalist Stephanie Brett (54) looks for a change of direction and chooses true crime podcasting. Locally, there's only one case worth pursuing – the abduction of Carolyn Russell (16) from 1979. The shambolic police investigation came to nothing but rumours circulate in the West Country town. Early episodes draw a large audience and when an unexpected source comes forward, vitriolic accusations against a teacher gain momentum. 
A few days later, I was delighted to receive an invitation to submit the full manuscript. As this happened last summer and I was busy having a marvellous time, I sent off the email and attachments without thinking much more. Come October 2022, I received a reply. Low and behold, I was the winner of a publishing contract! I'm now delighted to share the news that my dual timeline mystery will be published by Bloodhound Books in July 2023.
If you're wondering how to hone your novel into a tweet-length pitch, here are a few things I learned along the way:
In my 280-word Twitter pitch, I focused on:
the main character: menopausal journalist
the mystery: missing girl's story
the vehicle through which the mystery is solved: true-crime podcast
In my longer Twitter pitch, I focused on the when statement, which:
facilitates introduction of the main character: it's 2014 when redundant journalist
links to the catalyst that changes everything: chooses true crime podcasting
explains actions: only one case worth pursuing
shows possible outcomes: vitriolic accusations against a teacher
Key points to remember:
Be clear about who is the hero of your story
Identify your inciting incident – the circumstances which force your hero beyond the realms of their normal life – and into the journey of the story
Know what the problem is and the steps they must take to solve it
Understand what's at stake if success is beyond your hero's grasp
Twitter pitches are lots of fun and they're well worth joining. Even if you don't receive the longed-for 'like' from an agent or publisher, you'll still be able to describe your story concisely as a result.
*****
Novelist, poet and scriptwriter, Gail Aldwin, has been writing for over a decade. Her first two coming-of-age novels were shortlisted in the Dorchester Literary Festival Writing Prize 2020 and 2022. Gail was awarded a creative writing PhD in 2018 and still laughs whenever she's called Doctor Gail. She has appeared at Bridport Literary Festival, Stockholm Writers Festival and the Mani Lit Fest in Greece. Gail's dual timeline mystery will be published by Bloodhound Books in July 2023. When at home, Gail writes by a window overlooking water meadows in Dorset.
Gail is active on social media and loves connecting with readers and writers. Do get in touch on Twitter: @gailaldwin, on Facebook: facebook.com/gailaldwinwriter, on Instagram: @gailfaldwin and her blog: gailaldwin.com
*****
Read the latest issue of Write On! (15) magazine online here.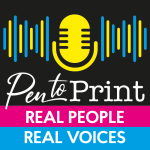 You can hear great new ideas, creative work and writing tips on Write On! Audio. Find us on all major podcast platforms, including Apple and Google Podcasts and Spotify. Type Pen to Print into your browser and look for our logo or find us on Anchor FM.
*****
If you or someone you know has been affected by issues covered in our pages, please see the relevant link below for ​information, advice and support​: https://pentoprint.org/about/advice-support/
Online pitching events encourage writers to compose a tweet using 280 characters to get their story under the eyes of literary agents and publishers.