Showcase: Diaspora + Madina Ride + The Unintended Changeling + The Homecoming
By Dan Cross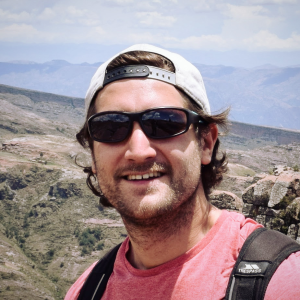 We continue the theme of 'Contradictions' this week, with a selection of writing exploring the different ways we look at others and ourselves.
Diaspora, by Hongwei Bao, begins by showing how easy it is to focus on our differences, whether in looks or culture but, ultimately, celebrating the human race — being part of something bigger and so inviting us to move forward together.
Diaspora
I think of life as a sunflower
that reaches high into the sky.
Dewdrops on fresh petals
glisten in the silver moonlight
and sparkle in the golden sunshine
Or a dandelion clock
unrooted as it draws a full circle,
torn apart by an untimely wind,
and carried towards a strange land
for an unknown destiny.
Or the New Year fireworks
that shoot from the darkest corners of the earth
into the highest night sky
warming up the frozen faces
of happy families
and lonely travellers.
(c) Hongwei Bao, 2022
*****
Asmani Islam's Madina Ride is a wonderful examination of the internal struggle the prophet Muhammad might have confronted upon facing the call to leave his birthplace to spread his truth with the world. Fear of the unknown, of failure, of one's self, and the nostalgia of leaving home, all serve to contrast with the importance of his mission.
Madina Ride
It's a journey called madina ride,
Leaving Mecca for truth.
Prophet Muhammad (s) was sad to I
Was nostalgic, with memories.
Some of the Quraishi's was not lettir
Irony was that they were family.
Leaving for madina was history…
Before victory.
With sorrow, with pain,
Without complaints.
This is called Madina ride,
With the fear of living with the truth,
(c) Asmani Islam, 2022
*****
I'm also thrilled to share a short sample from a work in progress by Emillie Parrish, currently titled The Unintended Changeling. The story is about a young woman coming to terms with childhood abuse, with Irish fairy-tale elements providing the background for her psychological struggle. This particular excerpt is full of contradiction, both in where the scenes take place and in the protagonist's internal conflict, as she struggles with how to think about her missing sister and what to do next.
The Unintended Changeling
There are many ways to search for salvation. In an antique pine pew, eight feet long and 20 inches wide with a simple carved side and plain back. The red hue of a sunset shot against the silhouette of a farmhouse set in an otherwise empty landscape. A stranger reaching out to meet another in a flash of understanding.
On that particular night, I looked for salvation in a martini glass filled with an unnaturally pink liquid that tasted like candy, yet was stronger than a pint. I was in the Dominion, a nightclub where only the dance floor was lit, so the tables were left in the shadows. You could hardly see your glass, let alone the scratched melamine tabletop or the cracked vinyl bar stools. Louise suggested a round of shots in honour of my sister, Ashling, turning 30. And, even though Ashling wasn't there to join us, we counted down, "Three, two, one," and tossed back the gin. Shaking our heads at the burn, all four of us reached for our martini glasses, using the sweet liquid to wash it down.
It wasn't as though we hadn't already had a good deal to drink. The girls had been drinking beer in the pub all afternoon with some Brits who'd come over to watch the Five Nations game at the Aviva stadium. With my thin sequin dress and four-inch-high stilettos, I was coming from somewhere altogether different. And the girls knew it just from looking at me. Sure, I liked to dress up, but it wasn't every day I'd go to a salon to get my hair and nails done, or pay for a spray tan. It was obvious I'd come from Ashling's birthday party, and just as obvious they hadn't been invited. But only Louise was bold enough to say anything. "My God, Grace. You look absolutely gorgeous. Putting the rest of us to shame, you are!"
I tossed back the rest of my drink, pulling her out onto the dance floor, driven by a need that was greater than simply wanting to yell out the lyrics to Under Pressure. As though I cared about singing along to a cover from a teen band more famous for their crazy fashion than their singing.
In the rapid pulsing lights, everyone appeared as though caught in a succession of still images. A disjointed freeze-frame, where only movement mattered in the brief glimpses of skin and sweat. But it was the beat I sought. A beat so loud it pierced my ears. So loud that I just had to let go of everything I was holding onto and dance like none of it mattered.
***
I paused when I reached my building. Even though I was absolutely freezing, I wasn't quite able to put my key in the lock. The paint was peeling off the plain brown door in small sections, revealing more layers of brown paint, each a slightly different shade, marking its age. The door wasn't even inviting enough to have a knob or knocker, just a handle placed up high for people to pull it shut behind them.
It didn't matter what I would find in the apartment.  It was surely more than I was able for, no matter how cold I was, with nothing but a thin sweater to keep me from the night, no matter how my feet hurt. But there wasn't anything else to be done. I put my key into the lock, gave it the shake it always required to acknowledge the fact that I had finally come home, then pushed into the courtyard. Past the overflowing rubbish bins and bicycles chained up against the wrought-iron fencing. Cutting clean across to the staircase on the far end, up to the second-floor balcony and along to my apartment.
Evidence of the party was scattered on every surface. A half-empty bowl of crisps sat on the coffee table. The remains of the chocolate cake I'd bought for Ashling was on the dining room table. I picked up one of the slices and ate it as I walked into the kitchen. The stacks of dirty dishes provided more evidence of Ashling's state of mind. The conclusion of the party was written in the half-drunk glasses of wine. The unopened bottles of bubbly. At least they'd stayed long enough to eat the cake.
Ashling's room was empty. Her cream duvet neatly tucked in, with the green throw pillows carefully placed on top. Her coat and handbag were missing from her closet. Her nightclothes and toothbrush were gone. She'd been spending a lot of time up at Aidan's. It was hardly a sign of anything.
John wouldn't have thought much of our apartment. It was nowhere near as posh as his house in South Dublin. And everything worth anything had been bought by Ashling: the bookcases, the wine rack, the television, the framed photographs and artwork. The white Ikea blanket loosely draped over top of the sofa to hide the tears in the fake leather cushions. The landlord didn't have any sort of standards. He hadn't even fixed the hole behind the front door where the handle hit the wall every time it opened.
Not quite ready for sleep, I wandered around the sitting room, picked up the used wine glasses and finished whatever was in the bottom, then deposited them in the kitchen with the rest of the dirty dishes. Eventually, I poured myself a mug of wine from one of the open bottles and sat down on the blue velvet accent chair that Ashling had bought at Littlewoods.
God, I didn't want to think of Ashling. So I turned on the television, watched a rerun of a 1970's drama and drank my mug of wine, until I was barely able to think of anything at all.
(c) Emillie Parrish, 2022
*****
To end this week's Showcase, Raymond Miles' The Homecoming is a delightful description of what it was like for a sailor to come home after so long at sea. Indeed, much of the emotion evoked could apply to anyone today who spends an extended period away from their friends and loved ones. While the poem focuses on the positive aspects of coming home, we understand how important a moment this is by considering the hardships of what must have come before.
The Homecoming
The ship sails stately up the sound,
The mainsail's set, she's homeward bound.
The Captain stands on deck, now proud,
He's brought them back as he had vowed.
The crew are working, but they know
There's just a few more hours to go.
For twelve long months they've been away,
Now finally has come the day
When children see their father's face,
When sweethearts can their beaux embrace.
The flags are out on ship and shore
There's garlands hung round ev'ry door.
The harbour's thronged as people wait,
The buzz of conversation's great.
Another mile and she'll be there,
The berth awaits, the weather's fair.
The timbers creak as if to say
"We've done our work, now let us stay
At home awhile and give us rest.
We've kept them safe and done our best."
There's precious cargo in the hold
Which once at market will be sold.
The wagons wait upon the quay
And soon upon the road they'll be.
She rounds the point, the sails are furled,
Around the bow the waters swirled.
She inches closer, then she's held;
"Make those ropes fast" the Mate has yelled
And then at last her motion's stilled,
The gangway's out, her charge fulfilled.
She's home again, home from the sea,
And finally her spirit's free.
(c) Raymond Miles, 2022
*****
Dan is a twice-shortlisted author and the senior editor of The Open Book Editor, providing personal and honest editing and coaching for authors.
*****
If you'd like to see your writing appear in the Write On! Showcase, please submit your short stories, poetry or novel extracts to: pentoprint.org/get-involved/submit-to-write-on/
You can read the latest issue (15) of Write On! here.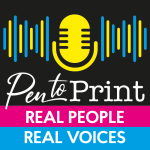 Hear extracts from Showcase in our podcast. Write On! Audio. Find us on all major podcast platforms, including Apple and Google Podcasts and Spotify. Type Pen to Print into your browser and look for our logo or find us on Anchor FM.
*****
If you or someone you know has been affected by issues covered in our pages, please see the relevant link below for ​information, advice and support​: