Write On! Interviews: Editor Dan Cross
Write On! interviews editor Dan Cross.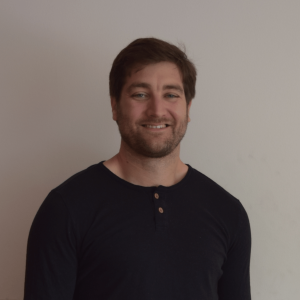 Dan is the managing editor of The Open Book Editor, where he partners authors to help them get the most out of their writing and make their books the best they can be for readers, literary agents and publishers. From developmental and copy editing to author coaching and support, Dan knows the challenges authors face when writing, editing and publishing books, and he desires to help every client improve their skills and better understand how to navigate the publishing industry. Dan is a twice-shortlisted novelist (2018 and 2020 Wilbur Smith Award) and a former Showcase editor of Write On! and Book Challenge judge. His historical fiction novels are represented by The Bravo Blue Agency and he is a fellow of the Society Of Authors, the Historical Novel Society and the Chartered Institute Of Editing And Proofreading.
WO: What genre/s or type of editing do you specialise in?
DC: I have a lot of experience working with the full range of fiction genres, including crime and mystery, historical fiction, romance, science fiction and fantasy, short stories and thrillers. I am on the lookout for horror and literary fiction to expand my portfolio. I am also open to non-fiction writers and have edited memoirs and autobiographies.
That being said, my speciality is adventure fiction, which encompasses anything that requires the protagonist to go on a journey to achieve some goal (be it geographically or personally). I have a knack for spotting anachronistic details in historical fiction, plot holes, consistency issues and repetitive writing, and I love helping authors unlock the secrets of their characters that make them unique and memorable.
WO: What would a typical workday entail?
DC: My current client is always my number one priority, so I start most days working on their project. That usually involves either reading their book and/or making edits using Tracked Changes in Word, or compiling my notes into an in-depth developmental report. One exception to this is if I have an author coaching appointment, in which case I will finish any prep work from the previous day (e.g., reading a sample of the author's writing and/or reviewing any questions they sent me beforehand) before hosting the video call and covering whatever the client wants to focus on. This might be how they can improve their writing, plotting techniques, the right publishing strategy for their book, positive mindset, training to stay positive, etc.
I absolutely love my job and consider it a privilege to work with my authors and to be trusted to read their creations. Sadly, I occasionally have to take a break to do some necessary business admin. This varies, but frequently involves planning the blog for my website, where I offer free writing, editing and publishing advice, and organising posts with my social media manager. And if I have a potential client making enquiries about my services, I will spend a bit of time answering questions, calculating a custom quote and writing up a contract to give the author peace of mind that their book is safe in my hands.
WO: Where does the majority of your work come from? Do you do anything else alongside being an editor?
DC: I am very privileged that I have had the opportunity over the last few years to transition more and more towards what I have wanted to do from a young age: write and edit books. Until very recently, I supplemented my editing income with various copywriting and editing jobs (typically business-to-business or business-to-customer). I still freelance, but almost exclusively for publishers who need additional editors to edit their manuscripts. I enjoy freelancing, as it gives me access to a wider range of genres than I'd otherwise normally read, let alone edit.
Regarding my own clients, I rely primarily on word-of-mouth recommendations and scrolling through Facebook writers' groups for authors seeking professional editing services. However, the best way to learn what I do and to get a personalised quote is to contact me via the form on my website's homepage.
WO: What inspired you to become an editor?
DC: I know from my experience as an author what an isolating endeavour it can be to write. This is desirable in many ways, not least of which is the need to concentrate. But this same isolation makes it difficult to get a sense of how good we are as writers and where we can improve. And the longer we go without letting others read our work, the more imposing this obstacle can become, making many of us hide our creations away from the world indefinitely.
What's worse is that such behaviour is not totally without justification. Anyone who has attempted to solicit literary agents will be familiar with the sting of rejection, while self-published authors may have experienced the disappointment of slower-than-expected sales.
These harsh realities, at best, work together to put authors off from not only publishing their work but sometimes writing altogether. At worst, it leads to crippling self-doubt, imposter syndrome and a creative void that leaves many writers feeling as if they are without purpose.
Through my own attempts to publish my novels and my work with the talented writers and creatives at Write On!, I have learnt how common these experiences are for aspiring and published authors alike. This tendency to conflate an obtuse and guarded publishing industry with failure as a writer is nothing less than a tragedy. It is a tragedy to the readers out there who would love to read your book but won't be able to, and it is a tragedy to you because your experiences have put you off writing, denying you a creative and cathartic outlet.
I became an editor and started The Open Book Editor to address this enormous problem with the publishing industry as it is today. I realised that my successes as a writer, small as they may be, and my extensive editing experience qualify me to help others identify how they can improve their writing. And while I don't have the secret to success in the publishing industry, I can show authors they're not alone on this strange journey and I can be there to provide answers about an industry that is infamously obtuse.
WO: The current issue of Write On! explores the theme 'Nature, Inspiring Creativity: Past, Present And Future.' With that in mind, how has nature had a direct impact on your inspiration? Are there any particular art or creative works based in nature that spark ideas for you whenever you experience them?
DC: My wife is Colombian and we currently live in her nation's capital, Bogotá, surrounded by mountains, green parks every few blocks and with easy access to some of the most diverse nature on the planet. When we visit the UK, I can see the sea from my parents' house and we pass the time taking the dogs on walks along the beaches, through the woods and across the moors. This immediate connection with nature not only puts my mind in a calm state that is more conducive for creative thinking, but it always inspires me to do something in my writing that many of my clients overlook until I point it out to them: we have more senses than just sight and sound. When I am inspired by nature, I cannot help but close my eyes to better digest the sensations around me, or slip off my shoes and socks to feel the ground underfoot…and the evocation of the full range of my senses reminds me that the characters in books can and should experience them as well.
For instance, seagulls cawing as they hover over the ocean water gives the reader a good sense of what someone can see and hear at the seaside. But tell them how the candy floss tickles the tongue, the icy wind bites under the collar or the smell of the diesel fuel from the boats in the harbour stings the back of the throat and your reader has more unique ways to be transported into the scene.
WO: What are the most frequent problems you see amongst submissions?
DC: Every writer has their strengths and weaknesses, so this question is tough to answer, because a problem rarely manifests in the same way and the 'rules' of writing can be broken if done the right way. A common issue I encounter is unreasonable pacing in a scene. For instance, a character sits down for dinner, someone says two lines of dialogue, and then the character gets up, having finished their meal. Often, this is a sign the writer didn't wait long enough between finishing writing and editing their manuscript and/or they haven't read it aloud to themselves.
Characters monologuing, often as an excuse to relay exposition to the reader, is another issue that crops up a lot. The occasional monologue or speech in the right setting is fine. But the next time you hear two or more other people talking, listen to how and when each person speaks. One person rarely says more than a couple of sentences (or even words) before another chimes in. Totally realistic dialogue in this way would get annoying in a book, but as authors, we should still attempt to write somewhat believable dialogue.
WO: Question from Twitter user: @lisalovesbooksx – What are the most important magazines/journals for writers to subscribe to?
DC: It'll come as no surprise that I highly recommend authors read Write On! When it comes to marrying inspirational articles and writing excerpts with practical advice and a supportive community, I can't think of another resource that does it better.
If you want the latest hot takes about the publishing industry, what's selling and what editors are looking for, then The Author is a great resource for members of the Society Of Authors.
And for anyone who wants to not only vary their descriptions of people's behaviours in their books but also improve their 'showing vs telling', I highly recommend investing in an emotion thesaurus, such as The Emotion Thesaurus: A Writer's Guide To Character Expression by Angela Ackerman and Becca Puglisi.
WO: Can you tell us something you would love to see, as an editor?
DC: Anything with an adventure arc is sure to excite me. Historical settings or fantastical worlds are great but not necessary. It's the characters and their emotional/internal arc that make a story memorable and significant for me. One of my favourite things about my job is I'll be going about my day, when something will remind me of one of my clients' characters and I will relive my connection with them all over again.
WO: Lastly, if you could choose one fictional animal/creature to be a pet or companion, who would it be and why?
DC: I'm a huge dog person and a real nerd when it comes to history and mythology, so the first fictional creature that springs to mind is Cerberus. He might have a fearsome reputation but I reckon I can soften him up with a few belly rubs!
You can find out more about Dan and his work as an editor and author coach at: www.openbookeditor.com and/or connect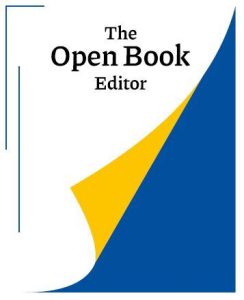 with him on Facebook: (theopenbookeditor), Twitter: (@openbookeditor) or Instagram: (openbookeditor).
 ***** 
Issue 11 of  Write On! magazine is available now. You can find it here.  
Write On! Audio Podcast Contributor Giveaway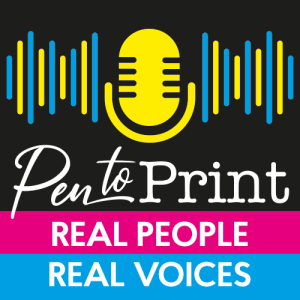 Get involved with Write On! Audio. As a contributor, you could win A Writer's Journal Workbook by Lucy van Smit. All Write On! Audio submissions (creative or opinion pieces up to six minutes, inspirational moments one to two mins – a short poem for example and why it inspires you – submitted before 20th February) will be considered eligible. The first two pieces chosen for broadcast will receive a book. Submit on: pentoprint.org/get-involved/submit-to-write-on/.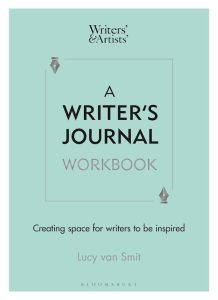 Visit anchor.fm/pentoprint to listen to the Write On! Podcast and get inspired.
Launched by Bloomsbury, A Writer's Journal Workbook is packed with creative tasks, goals and advice. As an added bonus, you can also purchase it directly with this special discount code: AWJW25
While I don't have the secret to success in the publishing industry, I can show authors they're not alone on this strange journey and I can be there to provide answers about an industry that is infamously obtuse.