Showcase: Mother + Small Talk + He + Movement And Stillness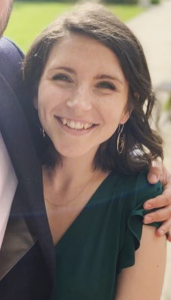 Hello, everyone. Welcome to my final Write On! Showcase for October. Over the past month, we've been thinking about reality and perspectives, and exploring the fascinating interplay between these two ideas.
What has become clear is that they often coexist on a spectrum, where the boundary blurs and overlaps. What has also become evident is that, just as our perspectives can be highly subjective, our understanding of reality can also be deeply personal, influenced by our unique experiences and interpretations. It's a reminder that the reality one perceives might differ significantly from the reality others do, not only highlighting the intricate and multifaceted nature of these themes, but the importance of empathy and understanding, too.
What is also true is that varying perspectives can come together to create a beautiful reality. As Prize Manager at The Wilbur & Niso Smith Foundation, I've had the privilege of witnessing how diverse perspectives play a pivotal role in our judging process. From our valued librarians and library staff who curate our long and shortlists, to our expert judging panel who select the winner, we know that diverse perspectives and opinions enrich conversations, and enable us to select novels that resonate with readers from various walks of life. It's with immense pride that we announced Emma Styles as the winner of the 2023 Wilbur Smith Adventure Writing Prize with her incredible debut novel, No Country For Girls. You can read Emma's interview with Write On! here.
Now, onto the Showcase…
In this first poem, the observer's perspective evolves, creating a shifting reality. The opening stanzas paint a picture of shared experiences and familial connections. However, as the poem progresses, the observer's perspective transforms, symbolised by the ceaselessness of the sea and its limitless expanse, leading to a sense of nostalgia and a reevaluation of the reality they once knew.
Mother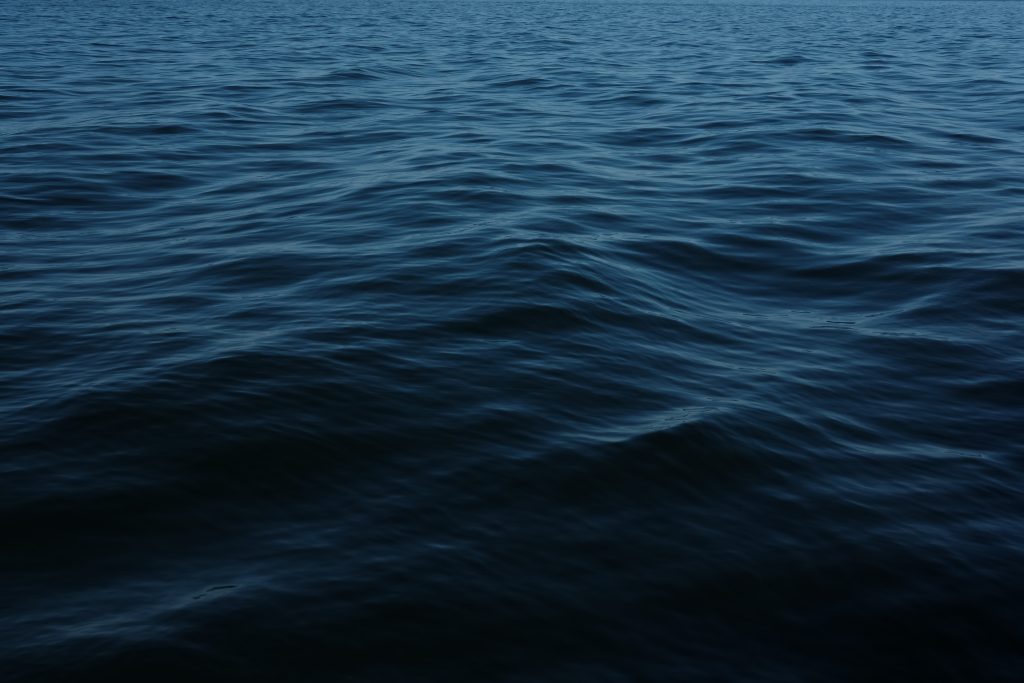 A pulse in your breath
A pang in my heart,
A generation in phlegm,
I cracked in phloem
I stared beyond you,
The sea stretched its hand,
Don't turn, mother,
I am losing my memory.
Beyond the sea
Trees lined up,
Ghastly ghosted silhouettes,
Mountains of leaves.
You were still smiling;
If only I could name it hope;
But it was a smile of genesis,
Of how you embrace shadows
Your smile cracked the silence,
Split the air around you,
Wrapped you in a web
Of warm songs and dance.
Suddenly you turned
Your speed was electric,
The wind carried you along,
Through aeons of granite bones.
I turned to those you left behind,
There was a river in their eyes,
But a boulder on my heart
I saw you down the sea.
(c) Jonathan Chibuike Ukah, 2023
Connect: X (formerly Twitter):@Johnking1502 and Instagram: @Chibuikeukasoanya
*****
This short story illustrates the themes of reality and perspectives within the context of racial and cultural differences. It centres around a conversation between two young girls, Tracey and Tina, and highlights the contrast between their perceptions of the world, which are shaped by their upbringing and the beliefs of their families.
Small Talk
"I like playing in your house. You got so many toys, Tracey. I like your teaset – it's like a real one. Got to be careful with it, or it'll break! Not like mine. I can throw mine at the wall, and it won't break," Tina said.
"I've had two of them teasets. The first one was taken when we got burgled at our old house. Robbers stole it. Mum and Dad said it was 'Because we were Black, why we got burgled,'" Tracey said.
"Because you were Black? But, my Uncle Frank's and Auntie Liz's place got burgled, and they're not Black!" Tina said, laughing.
"What, robbers went in and took their things?" Tracey asked.
"Yes, burgled, just like you," Tina said.
"Oh… All I know is that Mum and Dad said it was 'Because we Black, why we get burgled,"' Tracey said.
"Well, it can't be. Else my Uncle Frank and Auntie Liz wouldn't have got burgled. They got burgled, and they're not Black!'" Tina said, laughing.
"Oh," Tracey said.
"Tracey and Tina, time to eat!" Mum shouted from the kitchen.
We ran from my bedroom to the dining room, and sat at the table. Fish fingers, beans and bread.
Mum went into the lounge.
Tina picked up her knife and fork and started eating.
"Don't you eat with your hands indoors?" Tracey asked.
"No! We'd get in trouble! We have to use a knife and fork," Tina said.
"Oh… At my old house, I had a friend called Tony. He ate with his hands. I thought all White people ate with their hands indoors," Tracey said.
"Why?" Tina asked.
"Because, my dad said I wasn't allowed to go over to Tony's place, because, he didn't want me to pick up any 'White people nastiness,' like eating with my hands," Tracey said.
"Oh? Well, we don't eat with our hands… Grown-ups say funny things… And they think they know everything! Remember when I wasn't allowed to play out. Mum said, 'Tina's been naughty, rude to the teachers – answering back.' I wasn't answering back. I just wanted to tell them, David didn't kick the football over the fence on purpose, and they shouldn't have taken away his playtime!" Tina said.
"Yeah… And, remember when I got in trouble for answering back? Mrs Zebra, the Headmistress, forced Carl to eat and he vomited.  All I said was, 'See! He told you he felt sick. Now look what you've done, you've made him vomit!'  Mrs Zebra called my mum and arranged a meeting at school. 'I don't know what's going on with Tracey. She's becoming very rude of late!' she said. 'She needs to calm down, and do as she is told more often,' Miss Harris, my teacher said. 'You're going to stay in and read your books,' my dad said. I wasn't 'answering back,' I just wanted to tell them they shouldn't have made him eat!" Tracey said.
"I know what you mean. Grown-ups think they know everything! They're so …"
"Shush! Your mum's coming!" Tina said.
And we quickly began eating.
(c) Sam Shakes, 2023
This story is from 51-year-old Sam Shakes, who is of African-Caribbean descent. She  was born in east London, where she grew up and still lives. Sam says: "I had equally Black, White and Asian friends during my childhood and adolescence, and the diversity remains the same. I understood from around age seven that racism is inherent in some human beings; a construct of ignorance, and a lack of love – both of which can be transcended."
*****
This next poem exemplifies a clash between reality and perspective. The contrast between the speaker's inner reality, where they experienced love, growth and change, and the external perspective, where their emotions went unacknowledged, demonstrates how personal experiences and the perceptions of others can differ drastically.
He
He was my boy, he was my love, he was my friend, he made me grow
He was my teacher, he was my pupil, he was my muse, he made me more
He was my heart, he was my soul, he was my life, he made me change
He broke my heart,he made me sad……but he never knew
He made me grow
He made me more
He made me change
……but he never knew.
(c) Kane Corvus, 2023
You can follow Kane on Facebook and read more of his work on his website.
*****
This next piece, designated as a hymn, beautifully captures the intricate balance between stillness and motion, emphasising their essential role in creating a complete and fulfilling experience. It embraces the complexity of human existence and the richness of life's journey, making it a fitting tribute to the dynamic nature of our reality and the perspectives we hold.
Movement And Stillness
A Hymn
One two one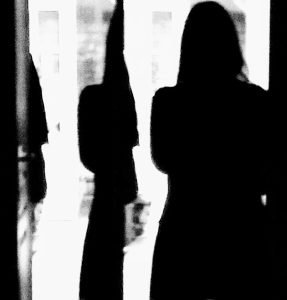 To you to me to you
And back
A loop
An ellipse
Of hips, thighs and chests
Swinging, in movement
How to resist?
How to desire stillness?
This will come later
Oh yes, you know it will come
When your bodies indulge
The hypnotic delights
The aftermath of rocking and rolling
One two one
To me to you to me
And back
A fragile balance on tiptoes
Not to miss a single movement
Our bodies will meet
Enjoy the motions and undulations
A stubborn rhythm
A haunting voice telling
A gripping, sad story
But not this time
Another island
Different vibes
Our own colourful journey
One two one
To you to me to you
And back
Tension between
Movement and stillness
Harmony through harmonies
Forward and backward
Craving for resistance
But yearning to yield
Feeling each other
Every beat
Every step
On the verge of giving in
To movement, or stillness
One two one
To me to you to me
And back
Realising
They are two sides
Of the same adventure
Discovering
Giving
Revelling
Exploring
The joy of:
-Together again
-Surprise and pleasure
-Telling and sharing
One two one
To you to me to you
And back
A circle
Of depth and passion
Complete
A refuge
A retreat
A shelter
Where subtle dances
Feed us
Some essential energy
We go back to the world
Whole and mended
One two one
To me to you to me
And back
We won't have to choose
We know
It's not
One or the other
It's both
Follow or lead
A good dancer knows
When to cool it
And when to stir
When to pause
And when to move on
One two one
To you to me to you
And back
Curves and revolutions
Arches and contours
Bends and bows
Angles and twists
Edges and spirals
Twines and tangles
Messes and jams
Crushes and pushes
Bruises and caresses
And when the time is right
Immobile embraces
One two one
To me to you to me
And back
A hymn to:
-perpetual motion
-geometry as an art
-dances and dancers
-passion as a way of life
-the expanding universe
-movement and stillness
-navigation and exploration
-beginnings without endings
-the law of universal gravitation
-the illusion of choice and free will
(c) Isabelle Audiger, 2023
You can follow Isabelle on Facebook: Isabelle Audiger Auteure, on X (formerly Twitter): @isabelleaudiger and on Instagram: @isabelleaudiger
*****
Before I sign off, I'd just like to say a huge thank you to Madeleine, Claire, and the wonderful team at Write On! for everything they do to champion writers, both published and unpublished, from all over the world. I'm always interested to read your brilliant features and enjoy the incredible new voices you showcase. It's been a real treat to have been your showcase editor for October, and I'm so grateful for the opportunity to read and think deeply about some truly spectacular writing. Thank you to you, and to all of the writers who have submitted their work.
*****
If you'd like to see your writing appear in the Write On! Showcase, please submit your short stories, poetry or novel extracts to: pentoprint.org/get-involved/submit-to-write-on/
Issue 18 of Write On! is out now and you can read it online here. Find it in libraries and other outlets and see previous editions of our magazines here.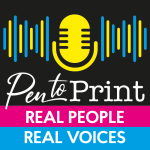 Hear extracts from Showcase in our podcast. Write On! Audio. Find us on all major podcast platforms, including Apple and Google Podcasts and Spotify. Type Pen to Print into your browser and look for our logo or find us on Anchor FM.
*****
If you or someone you know has been affected by issues covered in our pages, please see the relevant link below for ​information, advice and support​: