Saturday Spotlight: Latest Book Releases w/c 10 October
by Claire Buss, Deputy Editor, Write On! 
At Write On! and Pen to Print we want to help connect authors and readers, so we've created a Spotlight page every Saturday, showcasing some of the exciting new reads available. The list has been curated by Lisa Rouiller and myself, based on books that you send us, so if you're an author and you'd like your book in the spotlight, reach out to Lisa at pentoprint@lbbd.gov.uk. Whether you're an indie author, with a small press or mainstream publisher, we'd love to hear from you and shine a light on your new novel.
Write On! offers other opportunities for writers as well. If you'd like us to feature an extract from your book or a short story, please send the extract, book cover and blurb to pentoprint@lbbd.gov.uk with the subject Write On! Showcase (ensuring you have your publisher's permission, of course).
Pen to Print are also looking for short videos from people reading a passage from their favourite book, or authors reading extracts from their own books. These videos will be featured on the Pen to Print YouTube channel and across our social media. Please send in your videos or links to pentoprint@lbbd.gov.uk with the subject 'Video Stories'.
The Mother – Nuala's childhood home is being knocked down in favour of the new dual carriageway connecting the two major cities in Northern Ireland.
The Daughter – Danielle's father's body is found in the rubble of their old garage. He's been missing for three years now with no answers as to why he left them.
The Detective Inspector – Detective Inspector McNally hits the ground running when he moves to Derry and investigates the biggest missing person case the city has had in a long time.
The Ex-Boyfriend – Chris has to make amends with a grief-stricken family he hasn't spoken to in years. Just so he can keep his darkest secret underground.
Available to buy here
Connect with Bradd Chambers
A gothic chiller laced with graveyard humour.
The Coffin Maker lives and works alone in the Kingdom of Death. When he completes a coffin, life on Earth ends. That's how it's always been.
One day, as Coffin sits writing in his journal, The History Of Death, a note sails past his window. Is he about to glimpse the Divine Plan that has eluded him for centuries? Or is life in the Kingdom of Death about to change?
Meanwhile, controversial priest, Father Henry, has upset the Church by writing a book: Coffin Maker. A book appearing to prophesy not only the arrival of the devil in the form of Colonel Gouge, but cataclysmic events about to unfold in the Kingdom of Death.
Father Henry is next on the Coffin Maker's list. Can the out-of-favour priest stop the horror about to be unleashed?
Available to buy here
Connect with Mark Fowler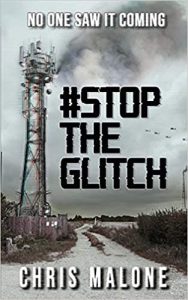 In a post-pandemic world, the nation is healing its wounds and trying to get back to a new normal.  But the darker threat of a second wave looms.
Robin hopes to escape society, using an inheritance to secure a peaceful life off-grid in Wales. However, through a series of bizarre circumstances, Robin is pulled back into a life left behind, and a conspiracy where competing gangs challenge assumptions about progress and prosperity.
When the second glitch strikes, knocking out power and communications networks, Robin becomes stranded in Oxford.  Desperate to make it back towards Caernef Camp, he recruits three companions and is joined by a mysterious gate-crasher.
Does Robin hold the key to stop the glitch?
Available to buy here
Connect with Chris Malone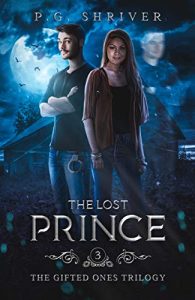 A missing mother. An unusual clue. Two superhuman teens against the clock of death.
Paradise, Texas. Fourteen-year-old Carmen isn't sure what happened to her mother. One day, she's helping cook dinner, but the next day, her mother's missing and Carmen is fleeing for her life. Burdened with anger that interferes with her unusual power, she takes to the streets with the only clue her mother left behind. But when she encounters a stranger picking through her belongings, she finds herself in a life-or-death situation.
Seventeen-year-old Simon survived a tragedy he doesn't remember. He doesn't know how or why he's on the streets. So when his physical needs overtake him, he'll do anything to satisfy them, including scavenging a homeless den. And when he discovers a drawing on the cardboard ceiling, it sparks a memory, compelling him to help the owner.
But with danger lurking in every alleyway and only one clue to lead the way, they may not succeed…
Can Carmen and Simon discover how their mutual clue connects them before her mother's life is taken?
The Lost Prince is the exciting final book in The Gifted Ones superhero fantasy trilogy. If you like young heroes, realistic settings and stories of adventure, you'll love PG Shriver's third book The Lost Prince.
Available to buy here
Connect with P.G. Shriver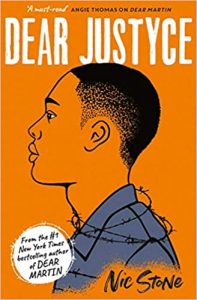 In the stunning sequel to the New York Times bestseller Dear Martin, bestselling author Nic Stone unflinchingly explores the impact of racism and inequality on young Black lives.
Vernell LaQuan Banks and Justyce McAllister grew up a block apart in the Southwest Atlanta neighborhood of Wynwood Heights. Years later, Justyce walks the illustrious halls of Yale University… and Quan sits behind bars at the Fulton Regional Youth Detention Center.
Through a series of flashbacks and letters to Justyce, Quan's story takes form. Troubles at home and misunderstandings at school give rise to police encounters and tough decisions. But there's a dead cop and a weapon with Quan's prints on it. What leads a bright kid down a road to a murder charge? Not even Quan is sure.
Available to buy here
Connect with Nic Stone
A woman in love… An infuriating Scot… A tantalising chase.
Kirstine MacDunn has loved Brodie MacNaughton forever. He returns her affection, as his best friend and confidante. After enduring one too many of his infatuations, she finally takes matters into her own hands.
Brodie knows it's his destiny to lead Clan MacNaughton, but his grandfather insists the honour goes to the eldest. When Brodie and his brothers struggle to convince the chief that tradition is not always the best path, he turns to Kirsty for support. She surprises him with more than advice: a kiss that sends unexpected fire through his veins.
Pride, Highland politics and tragedy collide, proving Brodie's ability to lead. But when a resentful clan member's revenge threatens Kirsty, he realises how precious and allusive true love can be.
Available to buy here
Connect with Aubrey Wynne
Remember, if you're an author and you'd like to see your book in our Saturday Spotlight, email: pentoprint@lbbd.gov.uk and send us the details of your new novel. 
Further Links

For details of Penguin RandomHouse new releases, visit their website here.
For details of Hachette new releases, visit their website here.
For details of HarperCollins new releases, visit their website here.
For details of PanMacmillan new releases, visit their website here.
For details of Simon & Schuster new releases, visit their website here.
Disclaimer: Amazon links are given for ease but please remember there are a number of other online retailers operating, including hive (which helps to support independent book shops), Kobo, Apple Books, Google Play and Nook as well as online stores for bookstores like Waterstones, Barnes & Noble and WHSmiths. Given the current situation, though, please check first.
Our First Line Generator Competition Is Now Open. The best two 'first lines' submitted will win a copy of The Organised Writer by Antony Johnston.
We want to help connect authors and readers, so we've decided to create a spotlight page every Saturday, showcasing some of the exciting new reads available.